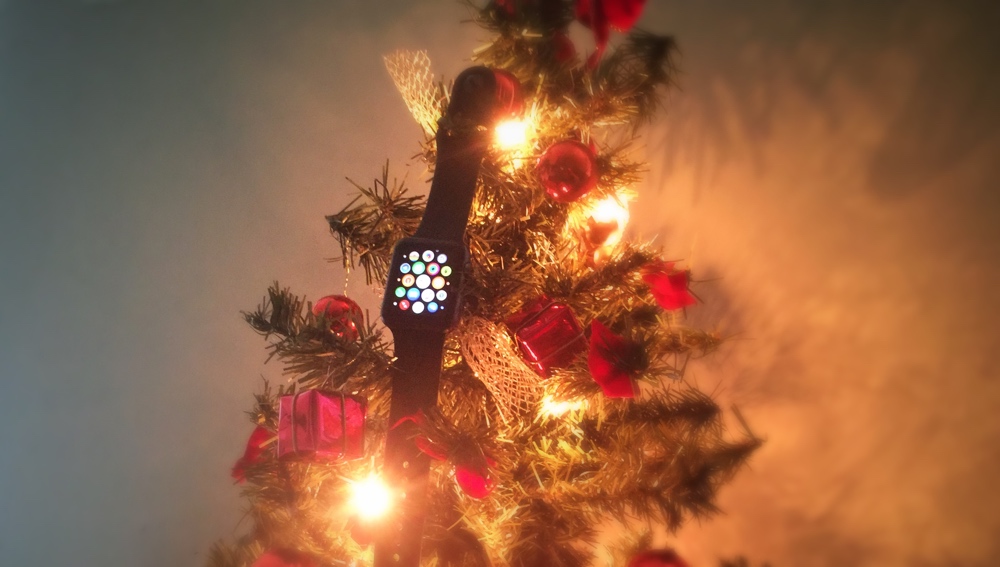 Merry
Christmas
And
Happy
Holidays!
December 25, 2015
Did you get an Apple Watch for Christmas, you lucky devil?
Well, before you can use that bad boy for keeping to your New Year's Resolution of finally losing those last pesky 15 pounds or so, you'll need to know all the tips and tricks to get the most out of your fancy new wearable.
With that in mind, here's a roundup of our most useful "How-To" posts to get you started:
Now that the boring (but thrilling, because new!) technical stuff is out of the way, here are some articles about why your new accessory is so full of potential and why it will always be the market leader. Apple Watch is still very much a first-generation product, but it speaks to bigger, better things, and it's certainly got a fair bit of compelling hints to awesome future utility:
Finally, I'd like to share some personal gripes that you may or may not find relevant with your Apple Watch experience. These are by no means deal-breakers, but they are worth mentioning and may sour your long-term relationship with your new gadget if you're not careful to balance the great with the not-so-great:
To close, there's one last bit of insight I'd like to share for this holiday season. Like any celebration:
For recommendations on what apps to install, check out my top picks along with sister site AppAdvice's favorites. And as always, keep visiting WatchAware for important updates about the world of Apple Watch, and be sure to listen to the podcast for periodic roundups of all the news that's fit to hear.
Merry Christmas, Happy Holidays, and may 2016 be better than 2015 for all of us!