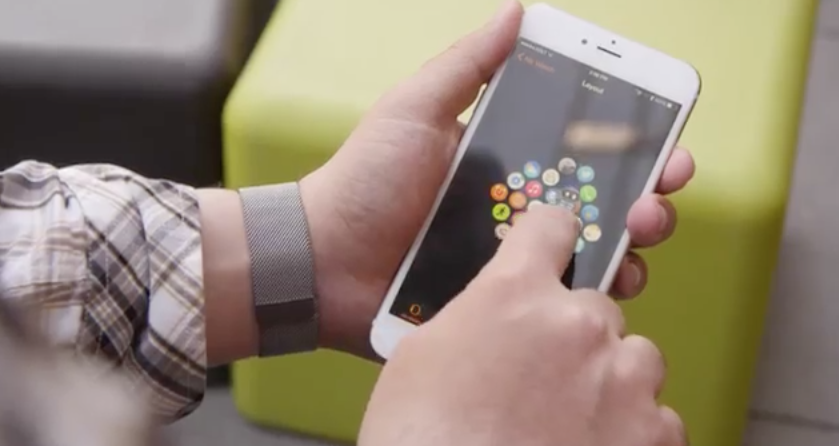 Apple
Watch
101:
Installing
Apps
April 24, 2015
Rene Ritchie from iMore shows you how to install Apps on your new Apple Watch. Many of us have been buried in the Apple Watch app since it was updated yesterday, checking out all the app listings, so the fact that this is where new watch apps are searched for and previewed is no surprise.
Once your chosen apps are installed (either previously through the App Store or through the Apple Watch app), activating the wearable version  is done by simply switching on that app's toggle in the Apple Watch app, on the My Watch screen. If you want to uninstall an app, just disable the toggle. Another button below allows you to also display or remove the app from your Glances.
After a brief sync with the Apple Watch (which occurs immediately and automatically in the background), the new app will be available on its home screen.
You can organize the way your apps are laid out on the home screen, in either of the following two ways:
Select app layout in the watch app on your iPhone
From the Apple Watch home screen, hold an icon down to switch to "jiggly mode" (just like on iPhone), and then move apps around as desired
While in jiggly mode on Apple Watch, you can also remove an app by selecting the adjacent "X" button. When you're done, clicking the side button (under the Digital Crown) gets you out of jiggly mode. If you're familiar with iOS, this shouldn't constitute much of a learning curve.