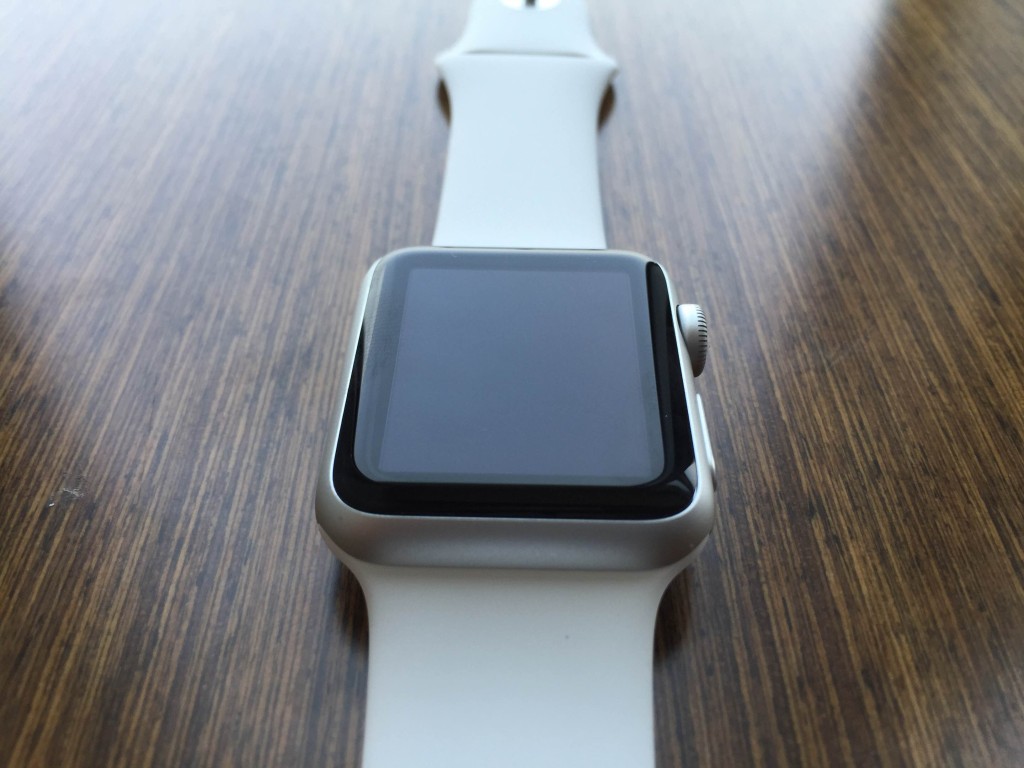 Which
Apple
Watch
Sports
The
Best
Display?
April 27, 2015
Splurging on a gold or steel Apple Watch might get you a fancier timepiece, but there's one thing you won't get: the best possible display. DisplayMate has taken a close look at the OLED screen in the smartwatch, and it notes that sapphire carries its share of drawbacks over the toughened glass in the Watch Sport. While you're still getting colorful, sharp visuals, the higher-end Watch's sapphire reflects almost twice as much light and washes out the picture in very bright conditions. And no, Apple can't use an anti-glare coating to fix this — that would scratch easily, which misses the whole point of sapphire. There will eventually be improved sapphire screens that are both scratch- and glare-resistant, but you're currently best off with the Sport (and any other smartwatch with glass, really) if you're an outdoorsy type.
To be clear, all Apple Watches use the same flexible POLED (Plastic OLED) displays. Where the models differ is in their screens' encapsulation materials, and both of these — Ion-X glass and sapphire — can have notable benefits and drawbacks. What makes one "better" than the other is almost completely subjective.
As such, I don't think DisplayMate's specs or Fingas' interpretations tell the whole story. You yourself will have to help with that, and you can do it by answering this question:
Why did you get the Apple Watch you got?
The more of a fashion statement you're after, the higher up the ladder you probably went. That means that, if you opted for anything other than Sport, you were likely at least somewhat interested in Apple Watch as jewelry. Apple understands that, and it's why they only offer those more premium models in highly-polished finishes. They're meant to look a certain way. They're meant to be shiny.
In this context, is the shiny reflectivity of sapphire really a detriment?
Think about it: Apple Watch spends most of its time with its screen turned off, dangling at your wrist and making its statement by the glitter and gleam of its lustrous materials. How would that look be conveyed so completely with a matte black layer of comparative nothingness on top? It would lose something of its premium appearance. But besides that, it would be aesthetically peculiar. And remember, avoiding such a stylistic faux pas is one reason why Apple doesn't want you wearing fancy stainless tier Bands with its Sport line.
A less reflective display might be more pragmatic on something more plainly utilitarian like a laptop or TV (or Apple Watch Sport), but on a wearable designed in large part to be idle accoutrement, I'm not so sure it's such a straightforward boon. Even on something like your iMac, this notion of positive device presence looms large. The expensive all-in-one is covered by a needlessly reflective panel. Why? Because when your computer's off, it's still on your desk. You can still see it, and it looks a lot more elegant with the solid, substantial shine of glass staring back at you. The sculptural iMac is art in much the same way that its tiniest little sibling is jewelry.
There's also the scratch resistance of sapphire to consider. While the polished steel case can take a quick car-key patina, the sapphire never will. Ion-X is itself impressively scratch-resistant, but if you've got a bit of sand or grit in your pockets, you might want to keep your Apple Watch Sport hand warm some other way. You don't have to worry about that with sapphire. Of course, sapphire is more shatter prone, and it's a fair amount heavier than Ion-X.
These trade-offs all matter, but they don't matter equally to everyone. So which Apple Watch has the better display?
If you made a thoughtful purchase decision, you can rest assured that yours does.