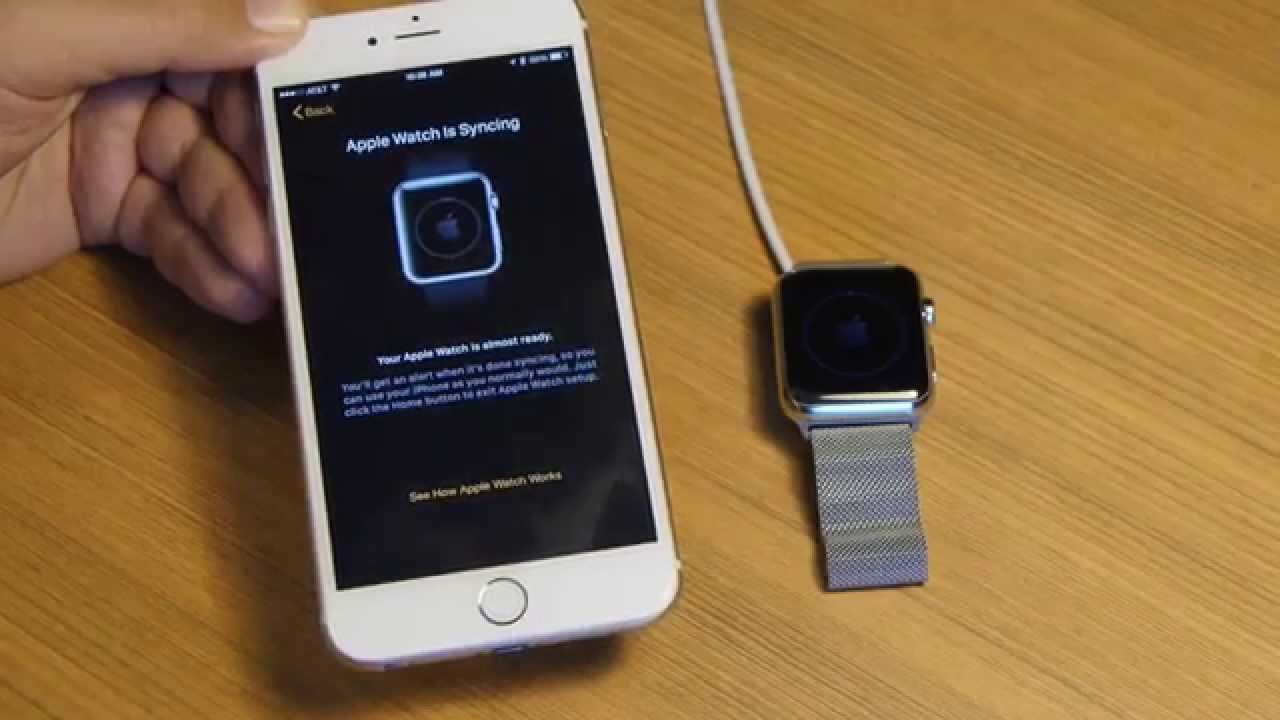 Apple
Watch
101:
Pairing
And
Setting
Up
Your
New
Apple
Watch
April 24, 2015
Unlike the other Apple Watch operations, you'll need to sit down for this one (preferably at a desk or table). iMore covers the Apple Watch setup in detail:
Select chosen language on Apple Watch
Launch Apple Watch app on iPhone
On iPhone, tap to start pairing
On Apple Watch, tap to start pairing
Line up the iPhone (which will now be in camera mode) with the pattern now displaying on Apple Watch
Once the pattern is accepted, choose between Setup a new Apple Watch or Restore from Backup
After selecting Setup a new Apple Watch, choose between Left and Right wrist orientation
Accept Terms & Conditions
Enter your Apple ID password
Scroll through basic information screens for Location Services, Siri Voice Assistant and Diagnostics for Apple
Choose to create either a short PIN or longer text-based password
Opt whether to unlock your Apple Watch when in close proximity to your unlocked iPhone
Install Watch apps — either all available or selected ones. (The video doesn't explicitly say, but you'll need to have whatever Watch apps you want on your wearable already installed on your Phone. Presently, Watch apps are just extensions of existing iPhone apps.)
Wait for the sync
You're done! Now is a good time to go out and strut your stuff in public just to show off the fact that you have an Apple Watch before 99% of the population, you Early Adopter you.