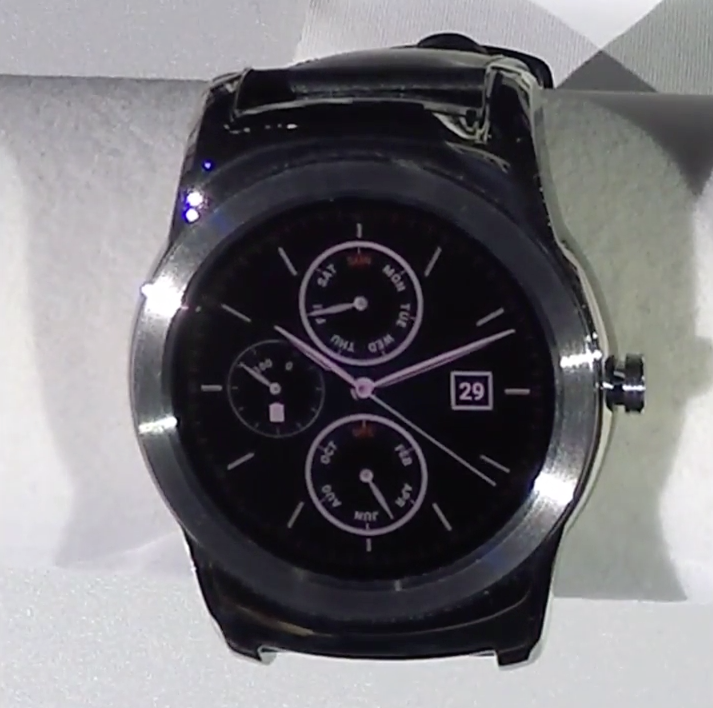 Roundup
of
Apple
Watch
Issues
and
Solutions
May 6, 2015
It's been almost two weeks of Apple Watch ownership for many of us, which means that while we're still in the honeymoon phase, the Watch "married" life is beginning to settle in with its first batch of issues. As long as your problem doesn't involve a heavily tattooed wrist, help may be available. Here's a roundup of some of the most common issues new Apple Watch owners have seen, along with their potential solutions.
Crashing or Unresponsiveness
By far, the easiest problem to solve is the (thankfully infrequent) Apple Watch crash. If your Watch screen freezes and becomes unresponsive, you should first attempt to restart the device by pressing and holding the long side button below the Digital Crown. A menu will appear with several power-down options. Select the option to power off your device, wait until it shuts off completely, and then click the side button again to power back up. 
If that doesn't solve your problem, or if you're unable to access the restart menu, it may be time to escalate to a force-reset. Perform this action by pressing in the Digital Crown while pressing the side button below it, depressing them both for about 10 seconds until the screen goes dark and the Apple logo appears. After a minute or so, your Watch should resume normal operation. Details for both procedures are documented on Apple's support site.
Forgotten Passcode
If you've lost your Apple Watch passcode, you will need to unpair your Apple Watch, then erase your Watch and select "Restore from backup" during the (re-)setup process.
Poor Battery Life
We all know that Apple Watch's battery life isn't much more than a single day long, but if you're having trouble getting your new wearable to last the reported 18 hours, then third-party apps, long workouts, and lengthy sessions of map use or dictation are the likely culprits. First, trim down your installed Watch apps to only the ones you're actually using. Secondly, lower the brightness of your Watch screen in Settings and turn off any other unnecessary features (such as sounds) that you think you can live without. Finally, try to find the right balance between referring to your Apple Watch and your iPhone throughout the day. (Even though you can, you probably don't really need to read news articles on your wrist, do you? Delete the NYT app immediately.)
Sticky Digital Crown
If your Digital Crown isn't registering clicks or is failing to turn smoothly, after turning the Watch off and removing the Band, Apple recommends running the whirligig directly under warm water for 10 to 15 seconds. As crazy as that suggestion sounds, this prescription comes directly from Apple.
Re-Pairing your Apple Watch
If you need to either reset your Watch or pair it to a new iPhone, please don't make the mistake I did last week. After having carefully backed up my iPhone 6 (with a cracked screen) to iTunes multiple times, I left my handset at the Genius bar and was told to come back the next day to pick it up. The next day, in their usual generous manner of support, Apple offered to send me back with a brand new iPhone. Since I had been careful to make multiple backups, I was happy to accept it, but was quickly met with disappointment when I realized that simply resetting and re-pairing your Apple Watch with a new iPhone will not transfer your Activity or Exercise data or any of your Activity awards. As I had just finished a perfect first week in Activity and racked up somewhere around five to six of those shiny achievement stickers, I immediately felt like I had just defeated a fierce level boss — only to forget to save the game.
The moral of this story is that in order to save your Activity data, you must first unpair your Apple Watch. Once that's done, restore your iPhone backup as you normally would, and then reset and re-configure your Apple Watch.
Missing or Partially-Installed Apps
In most cases, when you've installed an iPhone app expecting a companion Watch app only to have the Watch app fail to appear in the app list on your iPhone (or appear as a partially installed icon on your Watch home screen), all that seems to be necessary is to simply remove the correlated iPhone app and then reinstall it, first on your handset and then, using the iPhone's Apple Watch app, on your Watch. I had this problem with several of the apps I installed during the initial setup, and this solution worked in each case.
Lost Phone Connection
If you're still seeing that pesky red phone icon with a slash through it despite the fact your iPhone is nearby, turning Bluetooth off and then back on again on your iPhone seems to solve this issue for many users.
Workout Accuracy
For most of us, simply adding the basic profile details (height, weight, sex, age) during the setup process is enough for accurate activity data. But if yours doesn't seem quite right, or even if you just want to ensure you're getting the most accurate data possible, Apple Watch is easy to calibrate. You'll need your Watch, your iPhone, and 20 minutes outdoors. Check out Apple's calibration instructions for details.
Can't Send or Receive Digital Touch
If you're having trouble either sending or receiving Digital Touches from another Watch wearer, one of these potential solutions may fix the issue. Some users report that updating message settings on the iPhone is the key, while others have found success removing and then re-adding the "un-touchable" contact on the Apple Watch itself. Get the details in Apple's Support Forums.
Additional Resources
Read this far and we still haven't covered your problem? Not to worry — there are many additional support resources available. First of all, obviously, you can make a Genius Bar appointment and take your Apple Watch in to an Apple Store for help. While you're waiting for your appointment, Apple has published an entire site devoted to Apple Watch Support. Also, the Apple Support Community forums have a well-deserved reputation for knowledgeable, expert users and detailed discussions of bleeding edge issues. Finally, the Apple Watch Manual is actually quite helpful, and it is available both on the web and in iBooks.