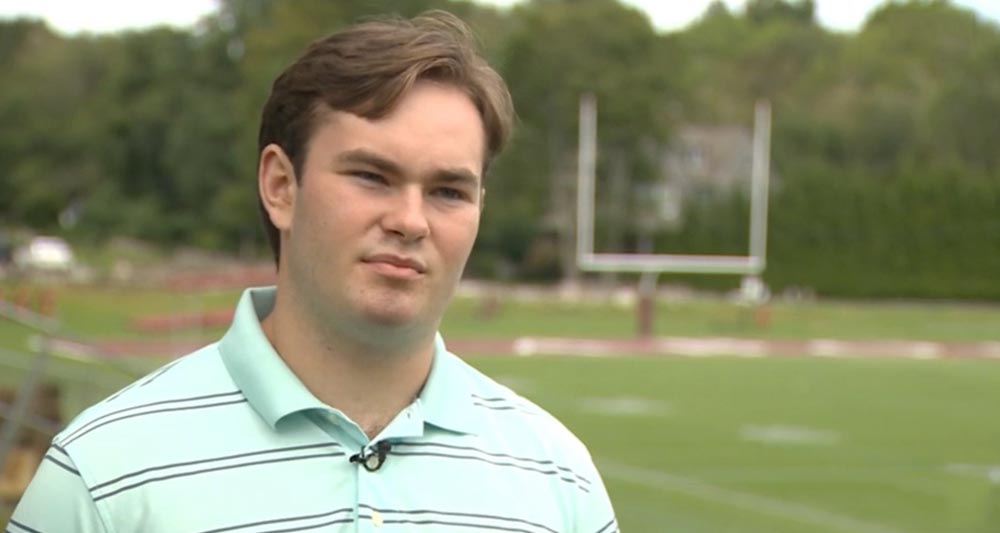 Apple
Watch
Alerts
High
School
Athlete
To
Life-Threatening
Condition
September 22, 2015
Paul Houle Jr., a 17 year old High School senior, was at football practice when he started to feel some pain in his chest. Normally, he would have blamed it on the hot weather, but his Apple Watch ended up alerting him to something that was far more serious.
After practice I went and took a nap, my heart rate was still at 145.
After realizing this was extremely abnormal, Houle went to the Emergency room and learned that we was suffering from heart, liver and kidney failure, something that could have killed him had it not been for his Watch.
If my Apple Watch hadn't shown me it was 145, I would have done nothing about it.
Luckily, Houle was treated and now seems to be doing just fine. In fact, his father, who initially didn't want to buy the Apple Watch, went out and purchased one for his wife and himself after witnessing his son's emergency.
But hey, Apple Watch is an accessory, right?