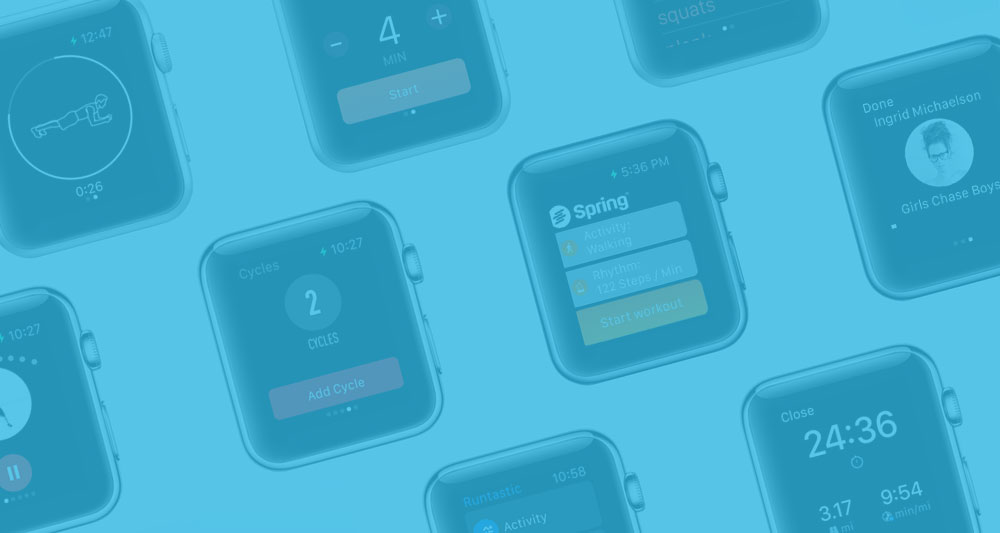 Best
Apple
Watch
Fitness
Apps
April 20, 2015
One of the main tentpoles of Apple Watch is its ability to track your health and provide you with extensive information around your daily activity and workouts. You may be someone who works out frequently and are already familiar with some of the popular workout apps. It's also possible that you're one of many who hopes to use the Apple Watch in order to get yourself into better shape and get just a tad bit more healthy. Whichever it is, we've gathered the best Apple Watch fitness apps to help get you moving.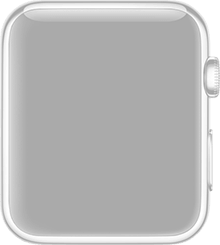 The Runtastic Six Pack app provides guide users through a variety of core workouts with three difficulty levels that are tailored to each user's fitness level. Choose from pre-defined workouts – including the 7-Minute Workout – or build a custom workout using Runtastic's extensive catalogue of exercises, including sit-ups, planks, mountain climbers, leg raises and more.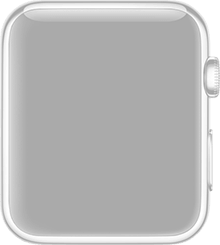 The Spring Apple Watch app lets you walk or run like you dance to the beat of music you love. Using music, technology and the power of community, Spring aims to create better workout experience. It also gives you easy access to your exercise data and your music during your workout.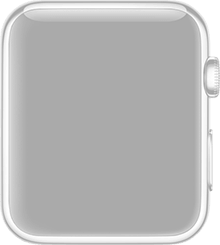 The Johnson & Johnson 7-Minute Workout App features the now-famous 7-minute fitness routine that requires nothing more than a wall, a chair, and a little bit of floor space. You can view the timer and current exercise and see what exercise is coming next right on your wrist. You can also adjust the intensity of the workout up or down and celebrate milestones with new achievements and control your music.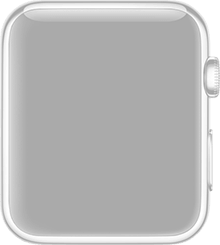 The Misfit app on Apple Watch gives you motivational quotes to spur you on and helps you tailor workouts to your time constraints. The app shows you how to do workouts as well as let you set how much time you have for each workout. After your workout is done, review how much time you had and how many reps you completed.
The Runtastic app tracks sports and fitness activities such as running, biking, walking and more using the GPS on your iPhone. Users can view their primary activity statistics such as speed, distance, duration, pace, or calories burned, directly on their wrist, without having to slow down or pull out a smartphone. You can also quickly get the weather forecast on your Apple Watch so you know if it's a good day to take a run.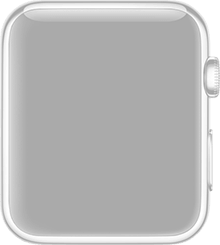 CARROT Fit is the perfect way to get in shape. From threats to inspiration, this app will have you laughing as you exercise. Try the seven minute workout with twelve exercises, track your weight, and claim rewards for doing well. CARROT Fit also works with iOS 8 Health App so you can save your weight and workout data.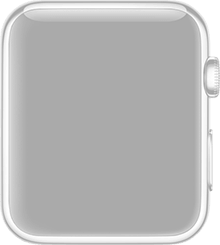 We'll be adding more of the best Apple Watch fitness apps as they become available so make sure to check back here frequently!