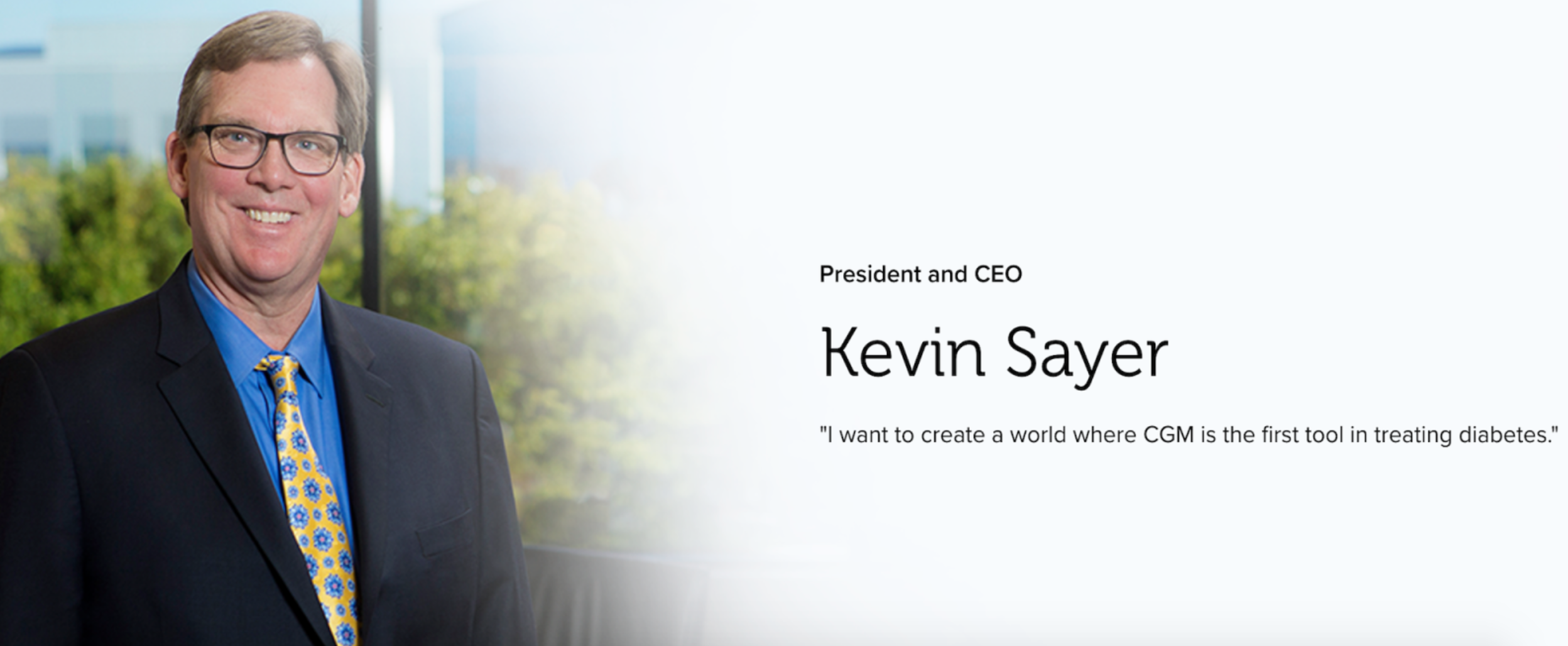 Dexcom
CEO
Talks
Future
Diabetes
Management
With
Apple
Watch
June 22, 2017
In an interview with 9to5Mac, Dexcom CEO Kevin Sayer discusses the "game changing" future of diabetes management with the Apple Watch.
At this month's WWDC, Apple mentioned Dexcom as an Apple Watch app that will be improved with watchOS 4, due out this fall. Dexcom makes the G5 Continuous Glucose Monitor (CGM) which is a glucose monitoring system for users with diabetes. The system currently involves a sensor placed under the skin for up to a week. Information is sent from the sensor to the patient's monitoring device, smartphone app, and/or insulin pump.
A previous report from CNBC indicated that Tim Cook has been wearing prototype CGM connected to his Apple Watch. A different report from BGR speculated that non-invasive glucose monitoring could be built into a future Apple Watch band.
Sayer told 9to5Mac in his interview:
The way we architected our transmitter to transmit this glucose data many years ago is there is two Bluetooth channels…so it could communicate with two devices at the same time… because our sensor talks to Android phones as well, it also speaks with certain models of insulin pumps … an Apple patient now with this Watch direct connectivity can have a direct Watch connection and a direct connection with another device… what that means for our patients, I think it's a game changer for them.

People who work out who have diabetes right now always have these fanny packs and if they have a Dexcom system they're carrying their phone so the data's there… If they have an Apple Watch [with CoreBluetooth support], they can leave that phone home, and track their workout real-time. Or if you're in your office… if I had a meeting in the boardroom and had diabetes and was tracking my glucose…. I could leave my phone in my office so it wouldn't bother my meeting… there's a number of places where this direct connection will be useful… I think it's part of a much longer term strategy to make that wearable more useful in the lives of people who use it.
It doesn't sound like we're getting close to non-invasive monitoring yet, but it does sound like Dexcom will be moving glucose management technology forward with the Apple Watch on watchOS 4. I would imagine that any improvement for people managing diabetes would be a welcome change.
You can read the full article on 9to5Mac.