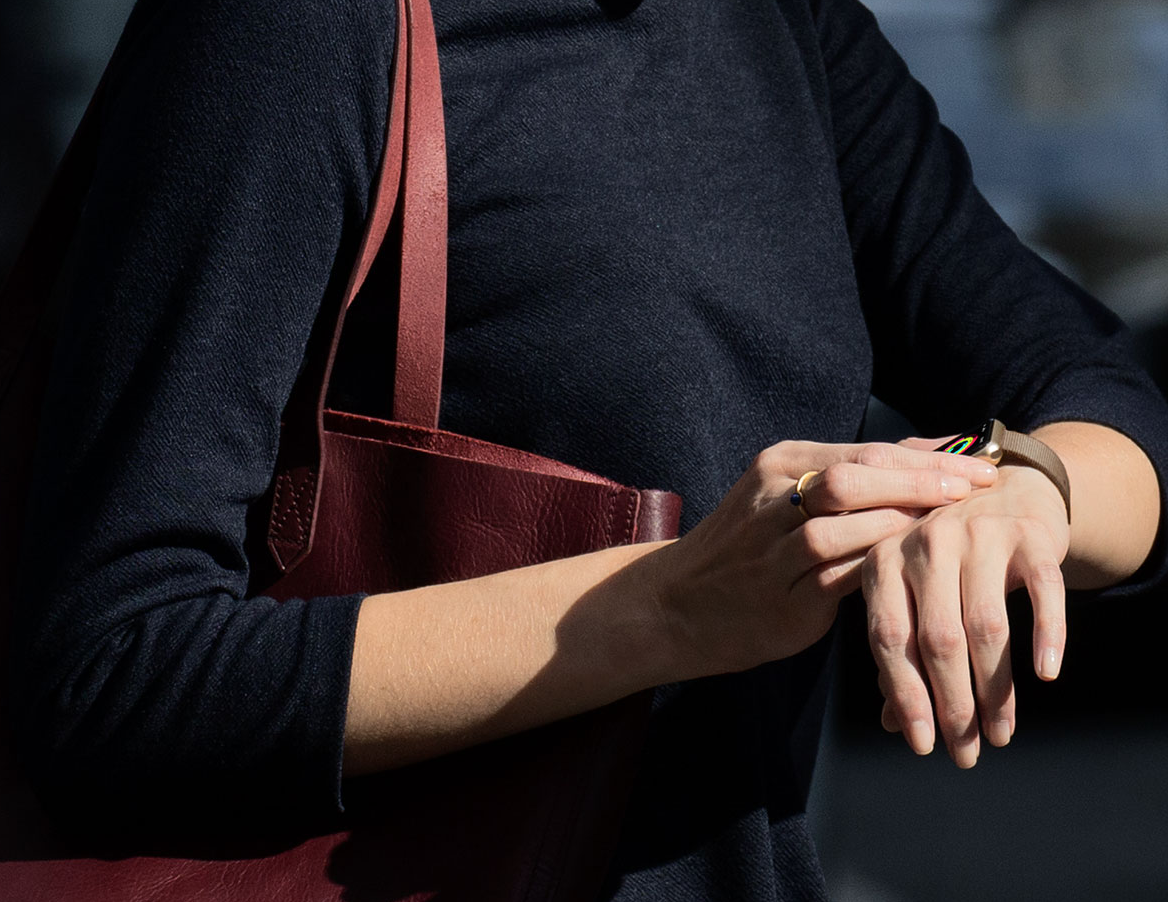 Glucose
Monitor
Smart
Band
Possibly
Forthcoming
May 15, 2017
BGR reports that an upcoming Apple Watch is set to include some game-changing health features, possibly in the form of interchangeable 'smart bands' with various functions. Foremost among the possibilities is an Apple Watch smart band that functions as a glucose monitor for people with diabetes. We've mentioned Apple's interest in diabetes monitoring before, and the latest report seems to be in line with that. BGR has an exclusive source with new information.
From BGR:
It has been rumored that Apple is interested in glucose monitoring, and it appears that the time may now be right. Previous rumors have stated that Apple might only be able to achieve this through a separate device that might complement the watch, however BGR has learned that this might not be accurate.

According to our source, Apple's sights are now set on the epidemic of diabetes, and the company plans to introduce a game-changing glucose monitoring feature in an upcoming Apple Watch. An estimated 30 million people suffer from diabetes in the US alone, according to the American Diabetes Association, so Apple's efforts could lead to a historic achievement in the world of health and fitness.
I can only imagine how difficult it must be to manage diabetes, especially with the need to draw blood frequently. A non-invasive blood glucose monitor would be an incredible invention, and would make the Apple Watch a must-have device for the millions of people with diabetes around the world.
I've said it before and I'll say it again: while the Apple Watch's currently promoted fitness features are great, there is much potential in its use as a health monitor. I think the future of the Apple Watch goes beyond fashion and fitness tracking. I look forward to seeing what kinds of medical advances we will see connected with the Apple Watch.
Read the full report from BGR here.