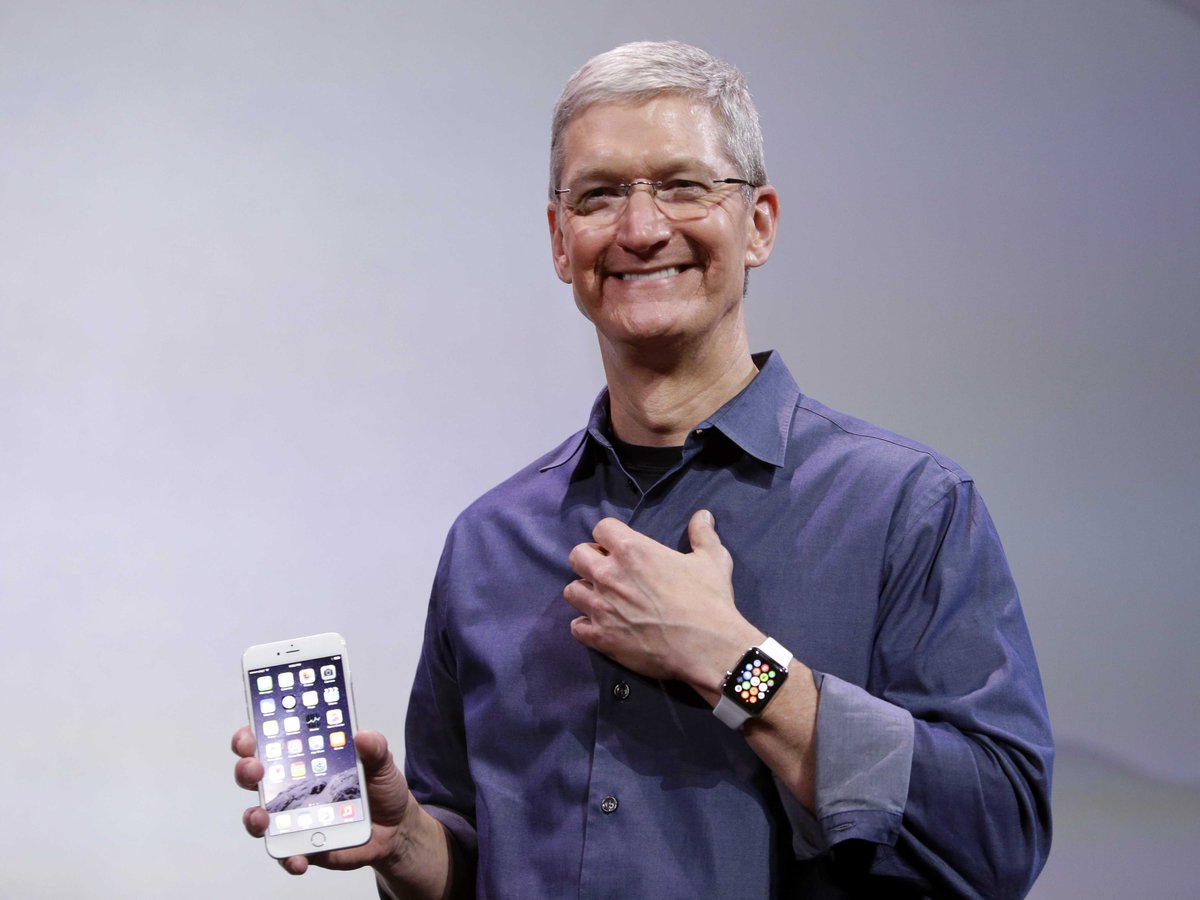 Tim
Cook
Reportedly
Testing
Glucose
Monitoring
Device
that
Connects
to
Apple
Watch
May 19, 2017
This article by Brent Dirks originally appeared on AppAdvice.
Apple CEO Tim Cook has been seen wearing a device that continously monitors blood glucose level and connects to an Apple Watch. That's according to a new report from CNBC.
Here's more from the report:
Tim Cook has been spotted at the Apple campus test-driving a device that tracks blood sugar, which was connected to his Apple Watch.

A source said that Cook was wearing a prototype glucose-tracker on the Apple Watch, which points to future applications that would make the device a "must have" for millions of people with diabetes — or at risk for the disease.
Cook also talked discussed the device earlier this year:
Tim Cook also talked about the device to a roomful of students in February at the University of Glasgow, where he received an honorary degree. He didn't say if it was a medical device from a company like Medtronic or Dexcom, or an Apple prototype.

"I've been wearing a continuous glucose monitor for a few weeks," he said. "I just took it off before coming on this trip."
Back in April, CNBC broke the news that Apple has been working on perfecting non-invasive glucose screening technology for at least five years. Earlier this week, BGR chimed in with more information about Apple's efforts, raising the possibility that the glucose monitor would take the form of a smart band that attaches to the watch.
Diabetes, which is a disease that causes too much glucose in the blood, is a huge medical issue that can cause a number of complications. According to the CDC, in the United States, almost 10 percent of the population has the disease.