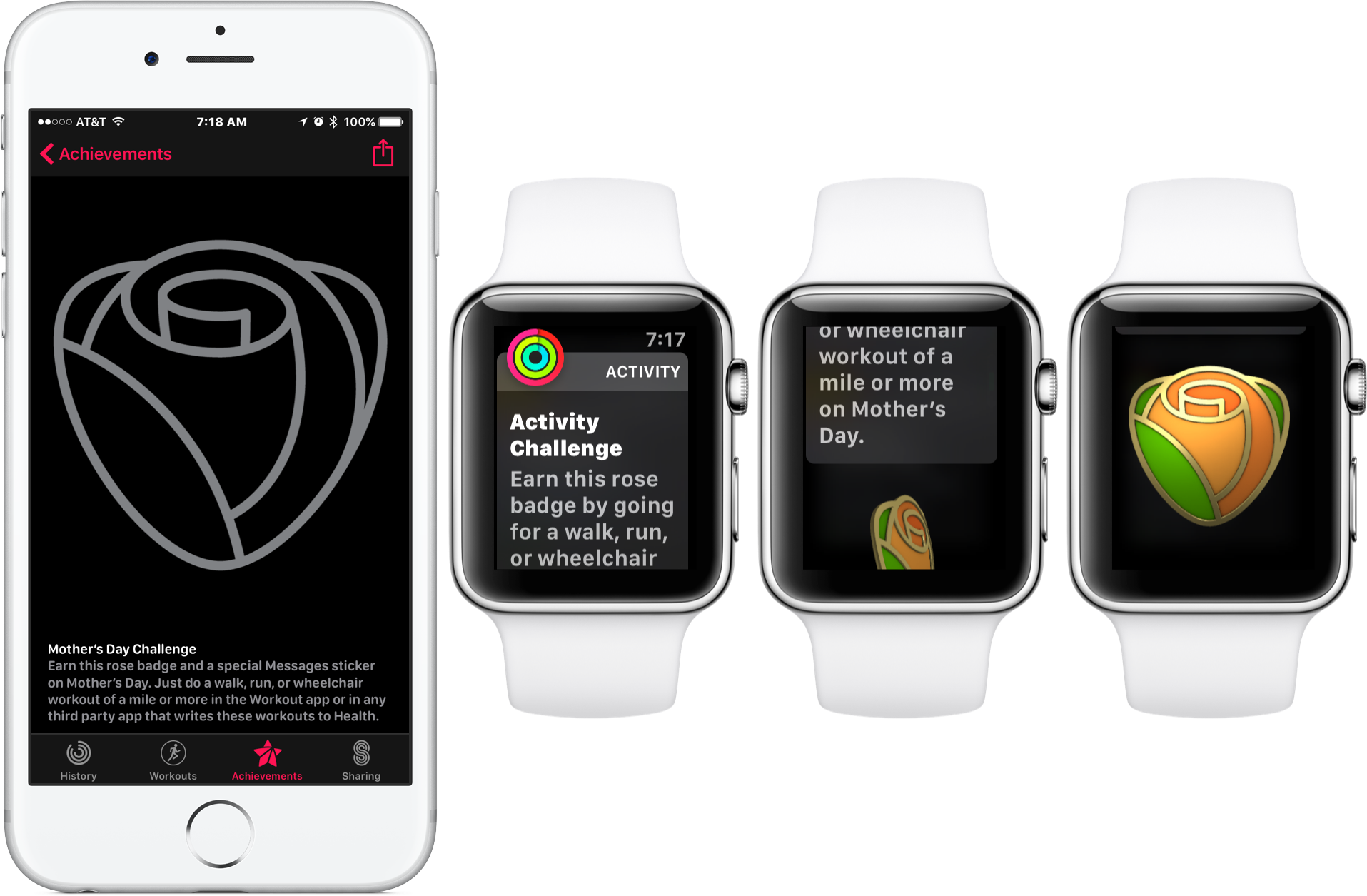 Mother's
Day
Activity
Challenge
is
Here
May 13, 2017
The Mother's Day activity challenge achievement was officially announced on Friday, May 12, two days before Mother's Day. If you are in the US, you should have gotten a notification from your Activity app about it. Unfortunately, users outside the US cannot participate in this particular challenge. This isn't the first time Apple has offered a US-only activity challenge; this was also the case on Thanksgiving last year.
In addition to earning the rose-shaped medal rendered in full 3-D color, you will also earn a matching Messages sticker you can show off to your friends. The challenge must be completed on Mother's Day, as the option will disappear the next day.
The description within the Activity app says,
Mother's Day Challenge

Earn the rose badge and a special Messages sticker on Mother's Day. Just do a walk, run, or wheelchair workout of a mile or more in the Workout app or in any third party app that writes these workouts to Health.
If you're giving your mother an Apple Watch for Mother's Day, or if she already owns one, or even if she's not an Apple Watch owner at all, this would be a fun challenge to do together. As a mother myself, I know that I would be delighted if one (or all) of my teen/adult children invited me to take a walk or a hike with them on Mother's Day. Earning the Mother's Day activity achievement would just be the cherry on top.