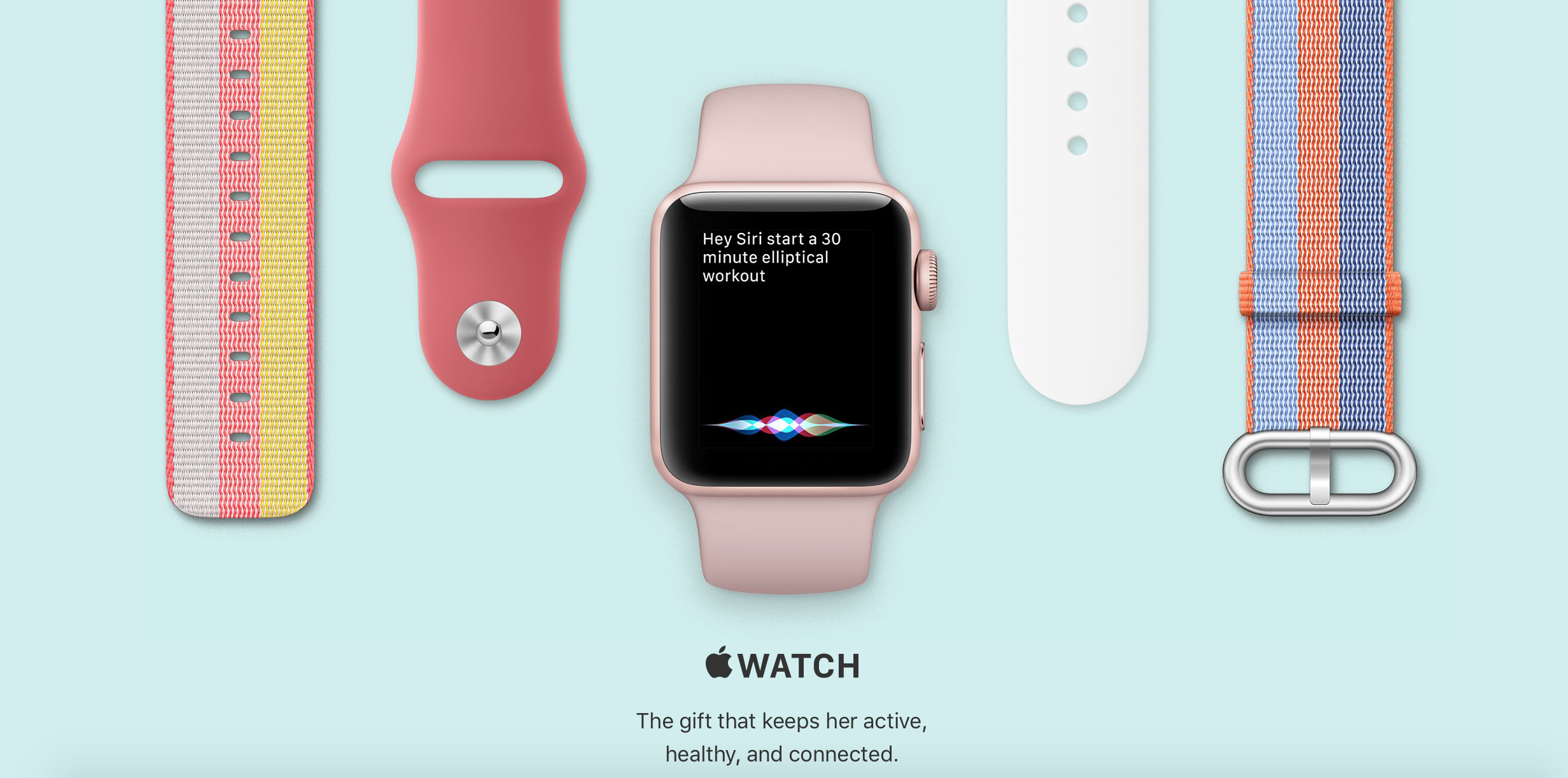 Mother's
Day
Deals
on
the
Apple
Watch
May 8, 2017
Holidays are always a good time to get discounts, and several retailers are offering Mother's Day deals on the Apple Watch this year. Whether you're buying a generous gift for Mom or a little something for yourself, you can get $70 off of several models of the Apple Watch right now.
Apple has a lovely Mother's Day gift idea page, but no discounts on any of the items. You'll need to go with third-party retailers for bargains.
Target is currently offering $70 off of the Apple Watch Series 1. The discount goes for both the 38mm, now $199.99, and the 42mm, now $229.99. Not every color and band style seems to be included in the sale, but twelve different models are. If you don't need that waterproofing and GPS, then the Series 1 is a great way to get an Apple Watch under that $200 price point. If you have Target's REDcard credit card, you get an additional 5 percent off all purchases, including the Apple Watch.
Macy's is also offering $70 off of the Apple Watch Series 1. They offer just six models of the Series 1, three 38mm and three 42mm. All of them are on sale for $199.99 or $229.99, respectively.
If you want a discounted Apple Watch Series 2, Best Buy is the way to go. While the Series 1 watches are not on sale at this time, the Series 2 is $70 off the retail price. The Apple Watch Nike+ is included in the sale as well. Several different models of the 38mm Apple Watch Series 2 are now $299, marked down from $369. The 42mm Apple Watch Series 2 is $329, down from $399.
Many retailers will price match, so if your favorite retailer doesn't currently have any of these discounts on the Apple Watch, you can always show the salesperson the Mother's Day deals listed above to see if they will match the prices.
Incidentally, I noticed quite a few bands on sale at Best Buy, mostly third-party. Some of my favorites from Monowear and Clockwork Synergy are on the list.