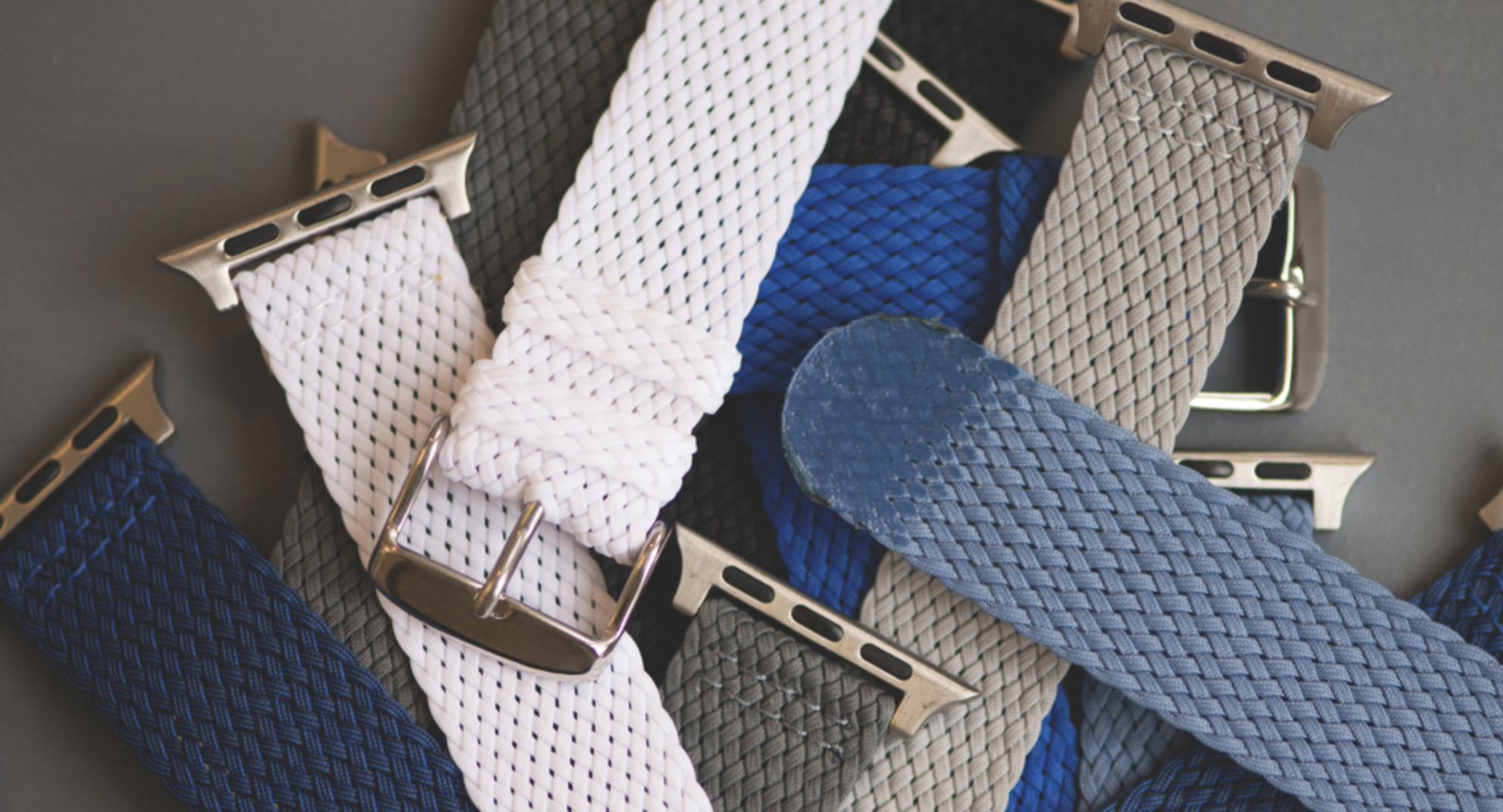 Perlon
Apple
Watch
Bands
Add
European
Flair
February 20, 2017
Clockwork Synergy's newest offering for the Apple Watch is the Perlon Watch Band for Apple Watch. I'm always on the hunt for new, interesting, and fashionable bands for my Apple Watch. If you are too, you'll want to take a look at the Perlon band. While it is a nylon fabric, it's not like Apple's Woven Nylon bands nor classic NATO style bands.
Perlon is a fabric imported from Europe. It's lightweight, durable, and breathable. But what is Perlon exactly? From Clockwork Synergy:
Perlon (Nylon 6) is a synthetic nylon invented by German chemist Dr. Paul Schlack at I.G.-Farben in January of 1938. The material itself is a polyamide produced from caprolactam.
I have a number of Clockwork Synergy's nylon NATO bands, and this material is quite different. It's even thinner, and more flexible. I really enjoy wearing it. It looks dressy enough to wear to the office and yet casual enough for weekend wear. Once it's on you can barely feel it, it's so light and comfortable. There are no buckle holes drilled into the Perlon. The woven Perlon fabric is designed so that the buckle prong can be inserted anywhere, which means that you can make it any size you like. Since I have several bands where I fall in between buckle holes and have to choose between slightly too loose and slightly too tight, or I have to get new holes drilled altogether, this is a welcome feature. There are two keepers, one fixed right near the buckle and one free to place wherever you like.
The band comes in 15 different colors. The adapters and buckles come in a number of different colors to match different Apple Watch finishes as well. The Perlon band for Apple Watch is $29.95 with the adapters included. You can get an additional 15% off your order with promo code 15watchaware.
For more third-party Apple Watch bands, check out our curated list.