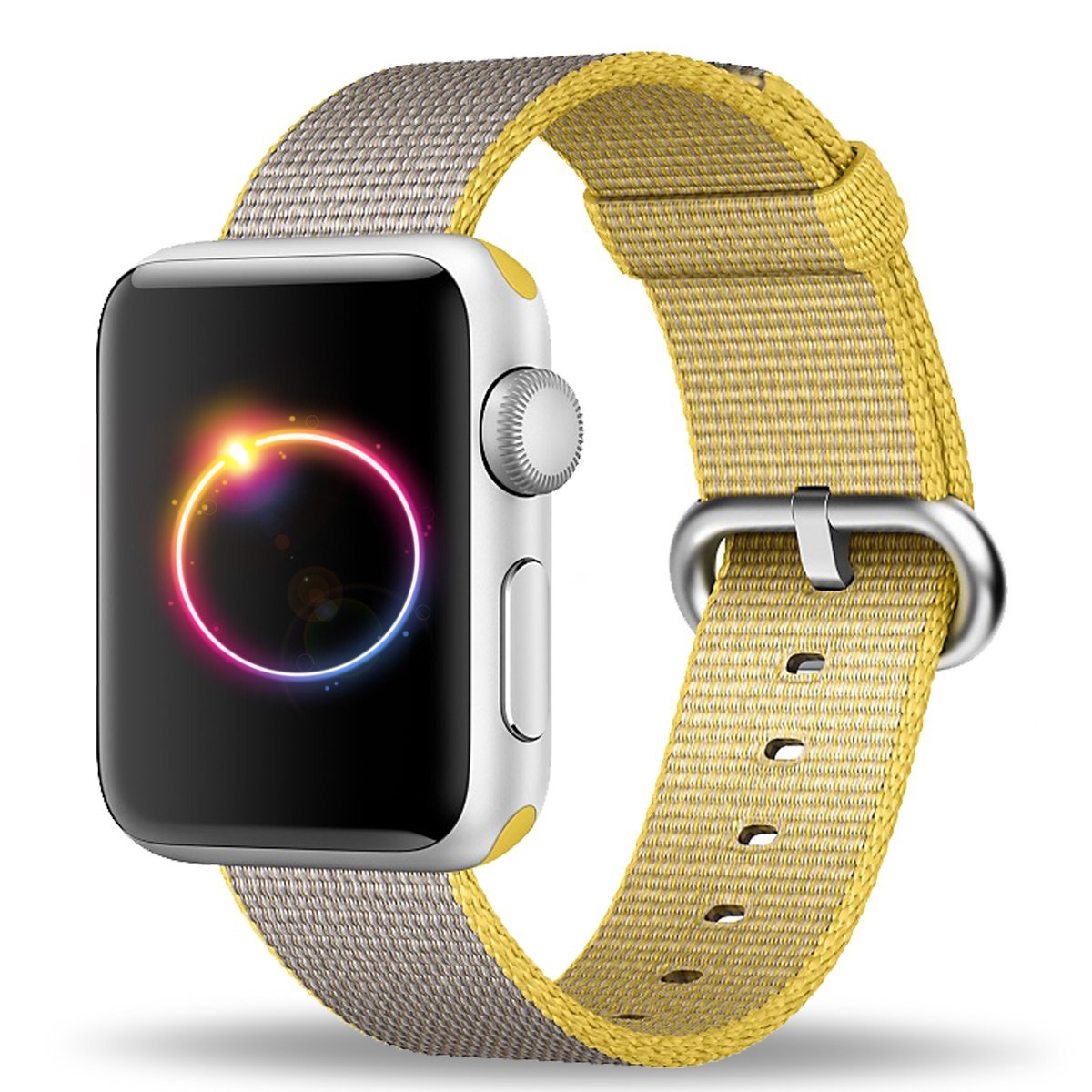 Clearance
Prices
on
Woven
Nylon
Bands
at
Walmart
February 15, 2017
Head over to Walmart's site to pick up an Apple Watch Woven Nylon Band if you want one of the current colors. Some of the colors and sizes are marked down from the original price of $49, while others are out of stock. Note that some of the bands on Walmart's site ship from third-party sellers; below is a list of only the ones that ship directly from Walmart. Thanks to redditor ItsDBack for noting these prices in a recent post, although some prices and availability have changed already. All of the prices I've listed below are current as of publishing this article; of course they may still change at any time.
42mm Toasted Coffee/Caramel $27.86
42mm Space Orange/Anthracite $43.55
38mm Toasted Coffee/Caramel $27.86
38mm Light Pink/Midnight Blue $43.29
38mm Space Orange/Anthracite $44.24
Note that the Gold/Blue isn't even available on Apple anymore, in either the 38mm or the 42mm size.
You may also find other bands available for pickup at your local Walmart. You might even get lucky and find bands on clearance if you stop by your local store.
Another important note: Best Buy price matches, so you should be able to get these prices at your favorite Best Buy store as well.
If you do want an Apple Watch Woven Nylon Band in any of the current colors, I wouldn't wait on purchasing. The clearance prices and low stock often indicate that Apple is planning to discontinue these colors soon. On the other hand, that also means that Apple will likely be releasing some new bands soon. Mostly likely this spring we'll be seeing new colors of woven nylon bands or possibly an entirely new band category.
If you don't necessarily want or need an original Apple band for your Apple Watch, be sure to check out our curated list of third-party bands.