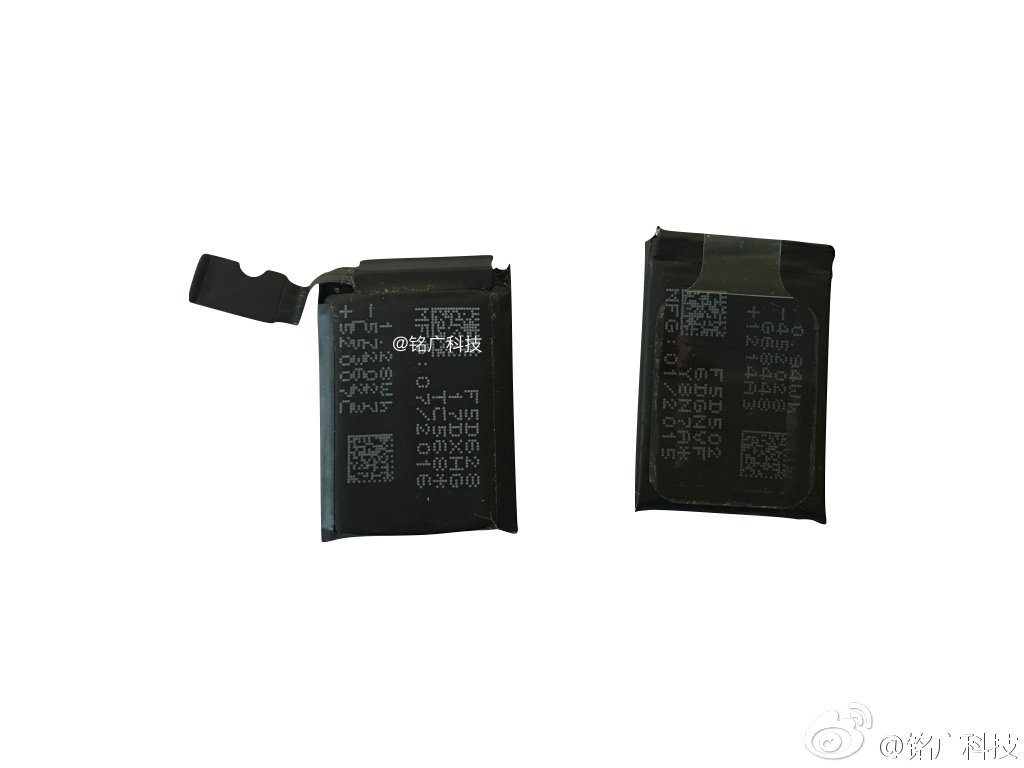 Purported
Apple
Watch
2
Battery
Suggests
A
Substantial
Upgrade
August 28, 2016
Known Apple Leaker, Steve Hemmerstoffer, from NowhereElse has posted an image from Weibo showing what could be the Apple Watch 2 battery.
According to Hemmerstoffer, the next-generation Apple Watch will have a 334mAH battery, which equates to roughly 33 percent more battery when compared to the first generation Watch.
Of course, this only when compared to the 42mm Apple Watch, not the 38mm Watch which has a 205mAh battery. If this turns out to be true, then it looks like the Apple Watch may be capable of even longer battery life. That, or whatever Apple has inside the Apple Watch 2 requires more juice. Say, more sensors or something like the rumored GPS chip.
My hope is that this extra battery is needed to allow the Apple Watch to have an always-on display, something that I think would greatly improve the user experience. Too many times I go to raise my wrist and nothing shows up, requiring me to tap my Watch to get the information I need. An always-on display would obviously solve that.
We're likely just a few weeks away from finding out what's coming in the next-generation Apple Watch. A bigger battery is good news.