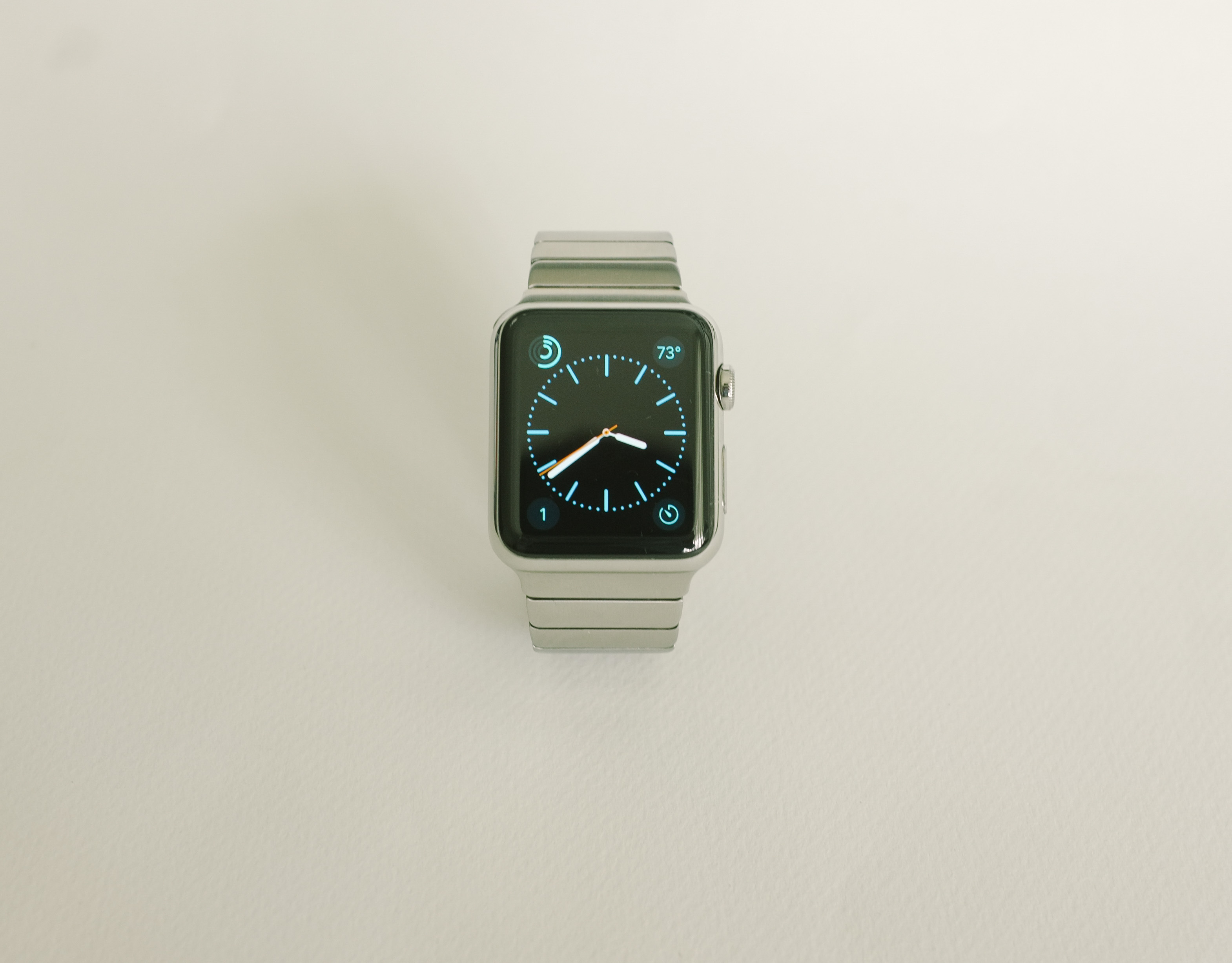 Hands-On:
Replica
Stainless
Steel
Link
Bracelet
September 2, 2015
If you're aren't aware by now, I've been on a quest of finding the best replica Apple Watch bands for a while. From Classic Buckles to Sport Bands, I've had my fair share of replicas come my way. That being said, I've always been on the looking for the crem dela crem of Apple Watch bands: The Stainless Steel Link Bracelet.
Believe it or not, I've had a few come my way, but none of them I found worthy of being reviewed. Why? Because many of them were rushed to market and had some serious flaws in them. Today, however, I think I've found one that's actually pretty good. Here's my review.
First off, this band is actually available on Amazon Prime right now for $79 bucks. In fact, for a few bucks more, they even have a black version that might go well with a Space Grey Apple Watch Sport.
As soon as I got the band, I put on to see what it looked like. I'm still amazed at how much a band can dramatically change the look and feel of this product.
The band flows really really well, perhaps better than any other band that exists currently. Something about the connectors that flow into the very futuristic-looking links. I really love this look.
They did a pretty good job replicating the links, but there are some very small gaps in-between each one. Nothing too obvious to the naked eye, but when Apple's are a tad bit tighter, eliminating nearly any gap from being seen. Still, this looks really good in person.
You can also see the replicated the inside butterfly mechanism pretty well. When closed, it's nearly flush with the band itself. It doesn't stick out.
See that little hole on the side there? That's how you remove links. It's not nearly as flawless and simple as Apple's solution, but that's what you get for 1/5th the cost. I found that I had to remove about 80% of the links for it to fit my wrist. My guess is that most people will have to remove a lot too.
Here's a look at the inside of the band. It's well constructed and has a nice quality feel to it.
See that small gap there? That's maybe the worst part. It looks worse in pictures than it dos in real life, but it's still the bands biggest flaw. My guess is that they're already working on making it even better.
On the wrist, the band feels good. It's not as flexible as Apple's is, but again, you get what you pay for, right? This band really has a futuristic look going for it and I like it a lot.
Here's what the butterfly clasp looks like when closed.
Front view.
All in all, this is pretty good band. I'd give it a solid 8/10, putting Apple at a 10. It's not a perfect replica, but boy is it close. And for $80 bucks Prime Shipped, it's hard to beat.