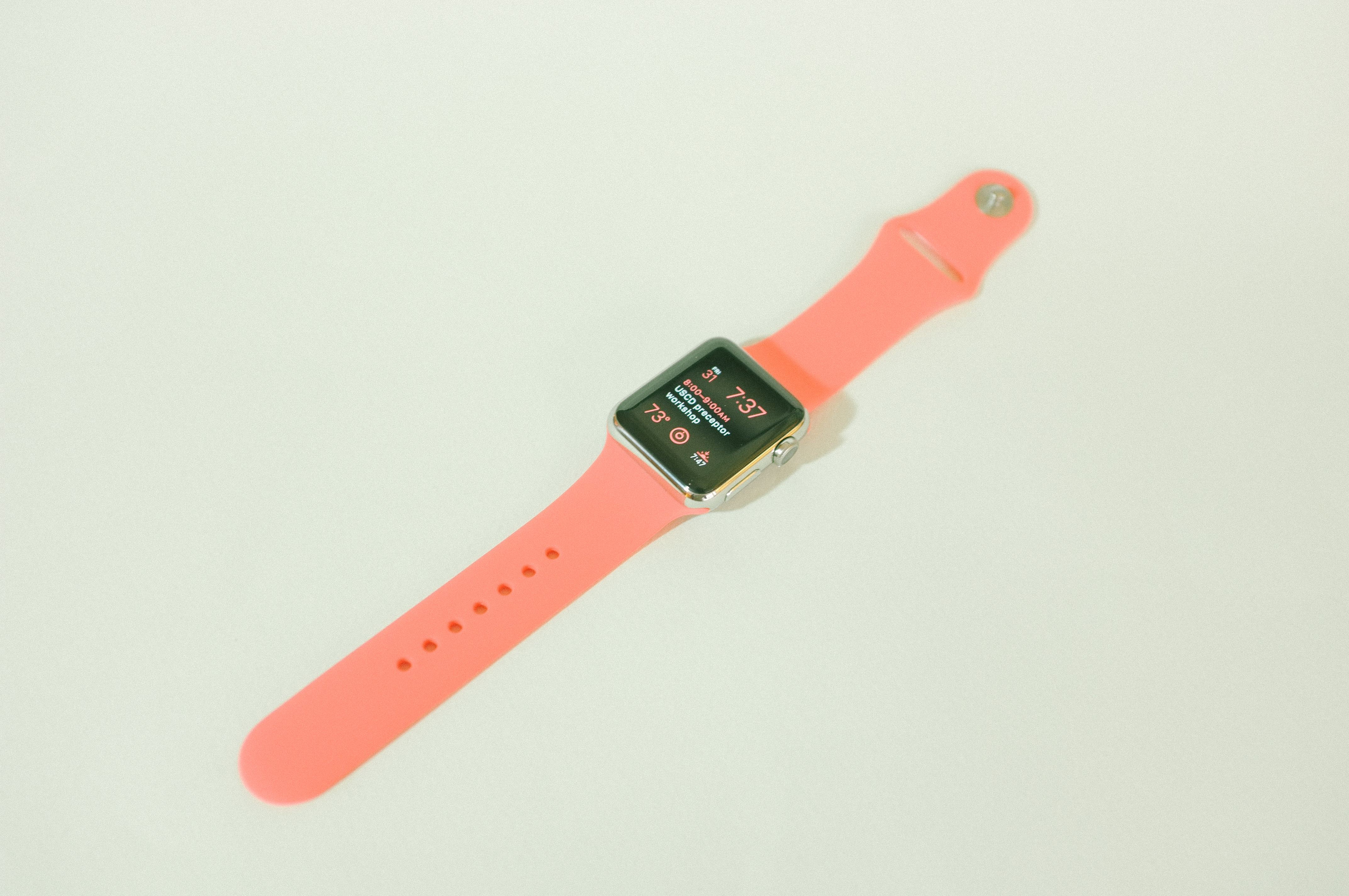 Hands-On:
Replica
Apple
Watch
Sports
Band
in
Pink
August 1, 2015
Apple Watch Sport bands are probably the most versatile band Apple currently makes due the fact that it's the one band sold with every version of the Apple Watch. Whether you buy an Apple Watch with a Sports band or not, one thing is clear: If you're going to do any meaningful activity, they are probably the best ones to have.
They also happen to be the cheapest ones that Apple offers at $50 bucks a piece, so when we saw this replica Apple Watch Sports Band out there for $10 shipped on Amazon, we were super skeptical. Shockingly, however, after having one for a few days, we have to say, for $10 bucks, these bands are worth every dollar.
The bands come in both 38mm and 42mm, so matter which Watch you have, you should be fine. From a distance, they look nearly identical. The only difference I could tell is that this replica is a bit thinner than Apple's. It also, of course, doesn't have any of the Apple stamping on the inside. Both are not a big deal at all.
Up close you can see that the band is pretty well built. They fit into the Apple Watch well, although we did find it a tad bit tougher to slide in compared to Apple's (this could be because they're new too).
The colors also seem to also be identical to Apple's as I found this "pink" version matched my wife's Modular face almost perfectly.
Here's a look at it on my wife's wrist. Yes, I know she has tiny wrists.
Here's another photo of it on the backside. Again, this looks really close to Apple's.
They even got the buckle right.
In the end, I'm honestly blown away at how good these are for the price. At $10 shipped to your door, these are easily worth the 80% discount you'd pay for Apple's version. Of course, we're not sure how long these will last. It's entirely possibly they break down after a few weeks. But so far, after about a week of use, my wife is very happy and has no complaints.
If you're interested in grabbing one, you can do so right here.