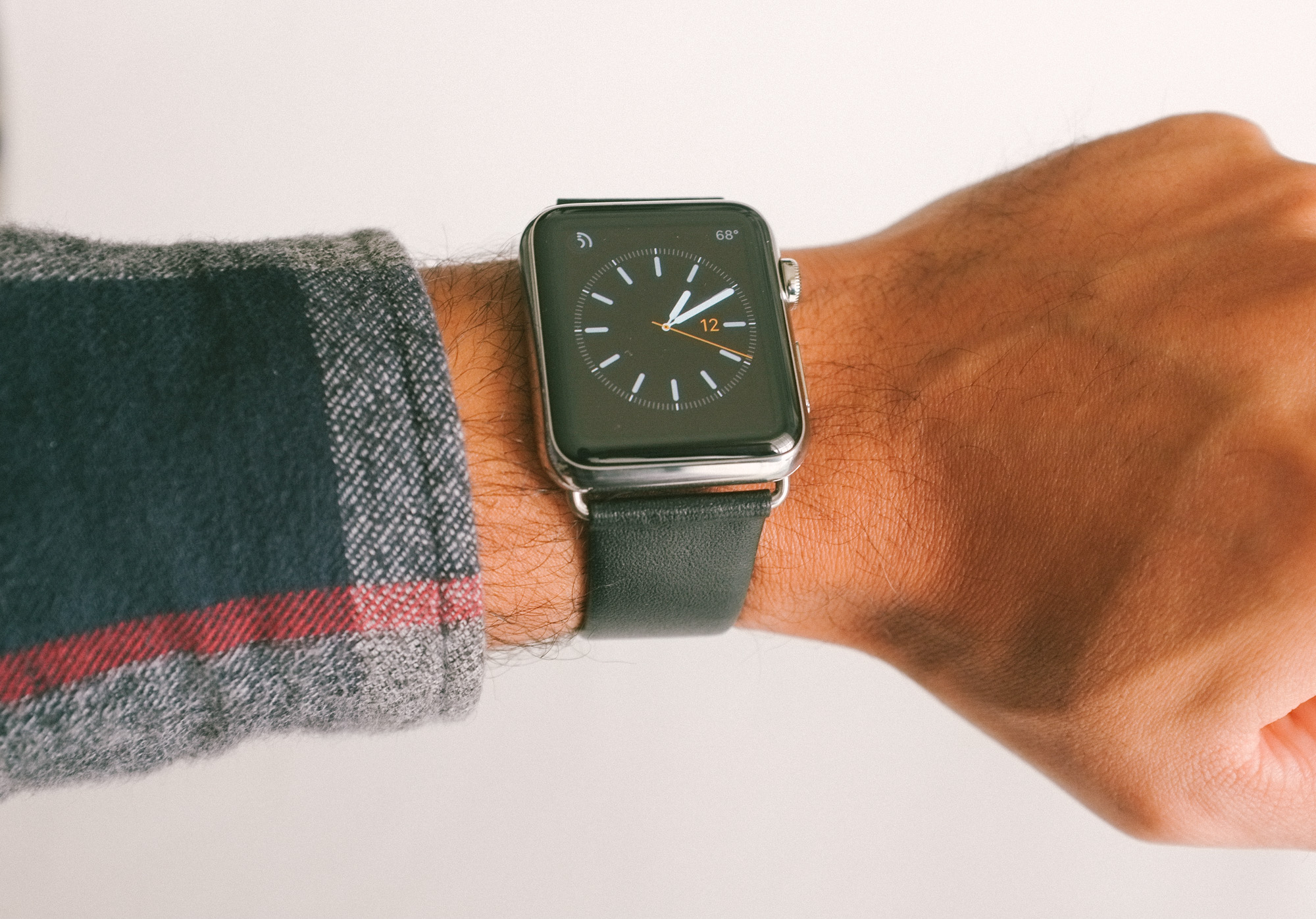 Hands-On
with
a
Replica
Apple
Watch
Classic
Buckle
June 12, 2015
Every since the Apple Watch was available for purchase, I've been digging around for bands that aren't made by Apple to potentially put on my Watch. Every day, I scour the web looking for a potential bands that look like Apple's, but don't cost as much as Apple's. Today, I found my first. Here's my hands-on with a Replica Apple Watch Classic Buckle.
First off, I got this band on Amazon for $25 Prime Shipped.
You can immediately tell the difference between Apple's Classic Buckle (left) and this replica classic buckle (right). In pretty much every way you can imagine, this product is inferior. But hey, what do you expect in a product that's six times less?
Here are both bands flipped over. Apple's Classic Buckle is black on each side. This replica classic buckle is brown. Nobody will see it when you're wearing it, but it's something to note.
I was somewhat surprised at how well the connectors fit and looked. They seem nearly identical to Apple's in every way. The fit is great, and the polish matches the Watch perfectly as far as I can tell. I'm sure Apple's are probably better, but it's hard for me to tell. Below are a few images.
Again, connects very well and matches really well.
They even tried to copy the look of the band holes.
The leather is noticeably thinner than Apple's. This likely means that the band won't last as long. Side by side, it's safe to say that Apple's Classic Buckle is at least 50% thicker.
Apple's buckle on the left, replica buckle on the right. Close, but no cigar.
In the end, if you're looking for something that looks like Apple's Classic Buckle and you don't want to spend $150 + tax, this band certainly does the job. It really does look like Apple's from a distance, but once you get up close, you can tell it's a replica. Still, if you're trying to save yourself $125, I don't blame you.