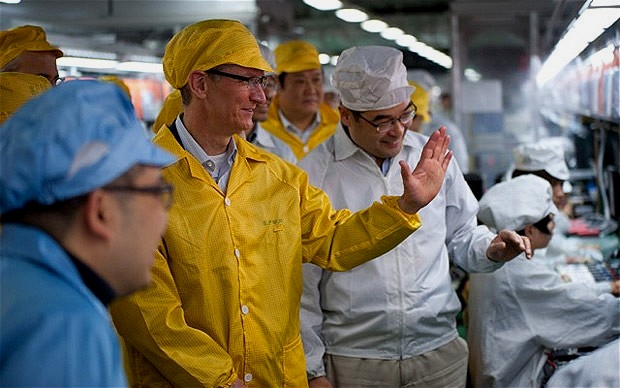 Rumor:
Apple
Watch
Has
Serious
Production
Issues
March 13, 2015
According to a series of new rumors, Apple, Quanta and Foxconn have agreed that 3000 Foxconn workers should join Quanta in an attempt to increase and improve the company's production capacity. More specifically, rumor has it that the current defect-free rate for the Watches manufactured by Quanta is lower than 30%, which is obviously really bad (and might be one of the reasons why pre-orders will commence one month after the second Apple Watch keynote).
A defect rate of 70 percent? Yikes.
Maybe all that emphasis on manufactory precision comes at a price. In this case, that price could be a serious drop-off from the six million units expected to ship in the wearable's first wave. Indeed, some estimates have been scaled back by half to account for these rumored shortcomings, and it would be a shame for Tim Cook to have notable failures both on stage and supply chain in the ramp up to Apple's most important device launch ever.
Apple has a ton of cash. They can afford almost anything. The only thing they can't afford is to lose control of production.