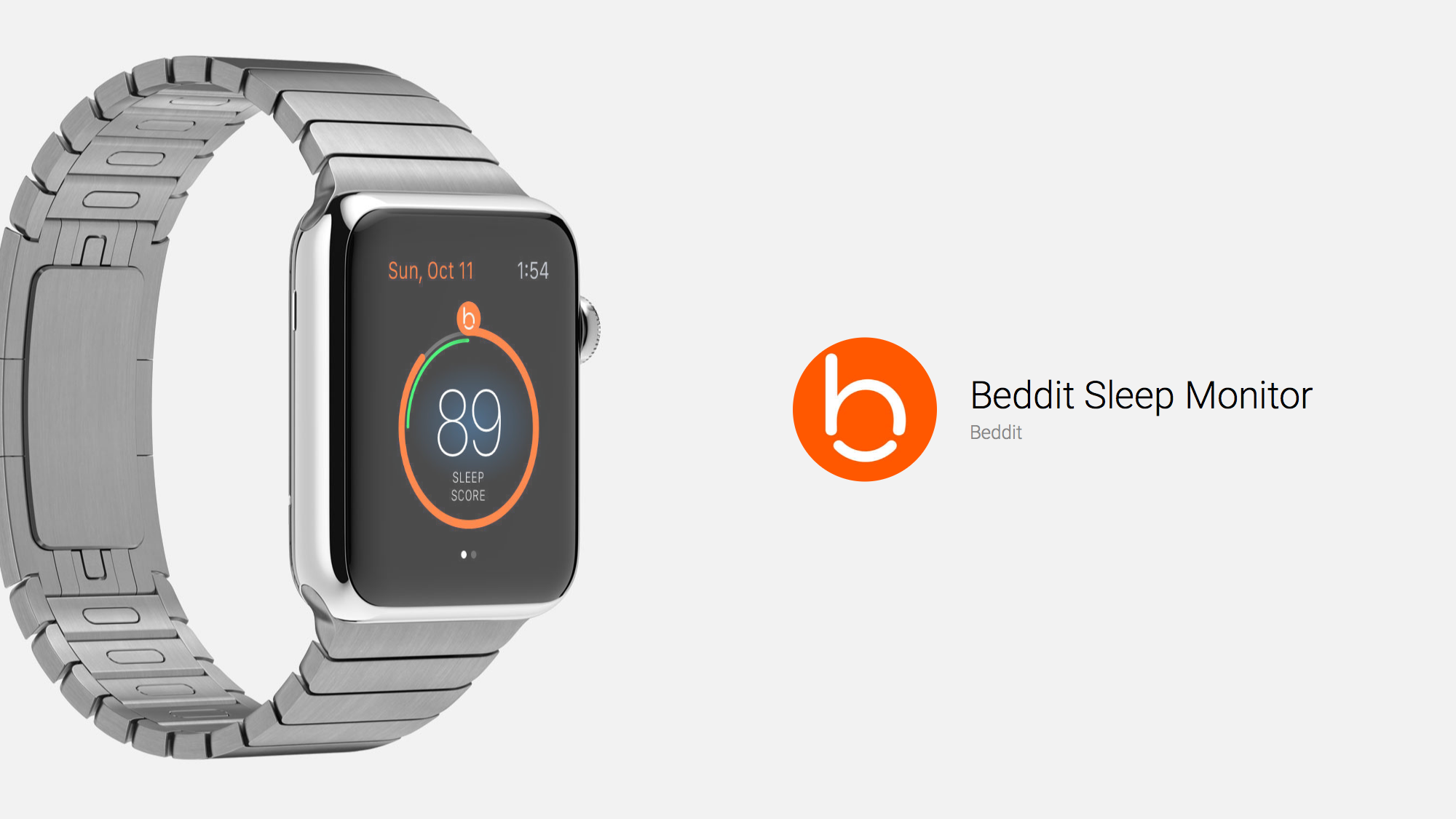 What
Does
Apple's
Beddit
Acquisition
Mean
for
the
Apple
Watch?
May 10, 2017
Sleep monitoring system Beddit offers both an app and hardware; what will Apple's recent acquisition of the company mean for Apple Watch wearers?
Beddit sells a sleep monitoring accessory called the Beddit 3 Sleep Monitor for $149 that is placed under your sheets while you sleep. The Smart Sleep Tracker, in conjunction with the app, monitors your sleep time, heart rate, breathing, snoring, and bed exits and syncs all of this information to the iOS Health app. The Beddit system also has a "smart" alarm clock designed to wake you at the optimal part of your sleep cycle. While Beddit does have an Apple Watch app, the app's current purpose is to show you your sleep results. At this time, you must have Beddit sleep monitoring device in order to use the app.
But now that Apple has acquired Beddit, will that change? Will people be able to use their Apple Watches instead of purchasing separate sleep monitoring hardware? It seems like the clear way to go, as it would boost sales of the Apple Watch. When faced with a choice of spending $149 on a single use device and spending a little more money to get an Apple Watch with all its features, I know what my choice would be.
If the Apple Watch is going to be a sleep monitor in the Beddit system, then I think some changes to the Apple Watch are in order. I have used the Apple Watch to monitor my sleep with other apps, and I found that keeping it charged all day was a challenge. I charged it while I showered and got ready in the morning, and again while I got ready for bed, and most days this was sufficient. There was a day here and there where it wasn't, however. It's no fun to run out of battery power before you've filled all of your Activity rings for the day.
Perhaps Apple's acquisition of Beddit means than the 'Apple Watch Series 4' will charge faster and the battery will last longer than the current watches. Regardless of whether you monitor your sleep or not, better Apple Watch batteries benefit all of us.