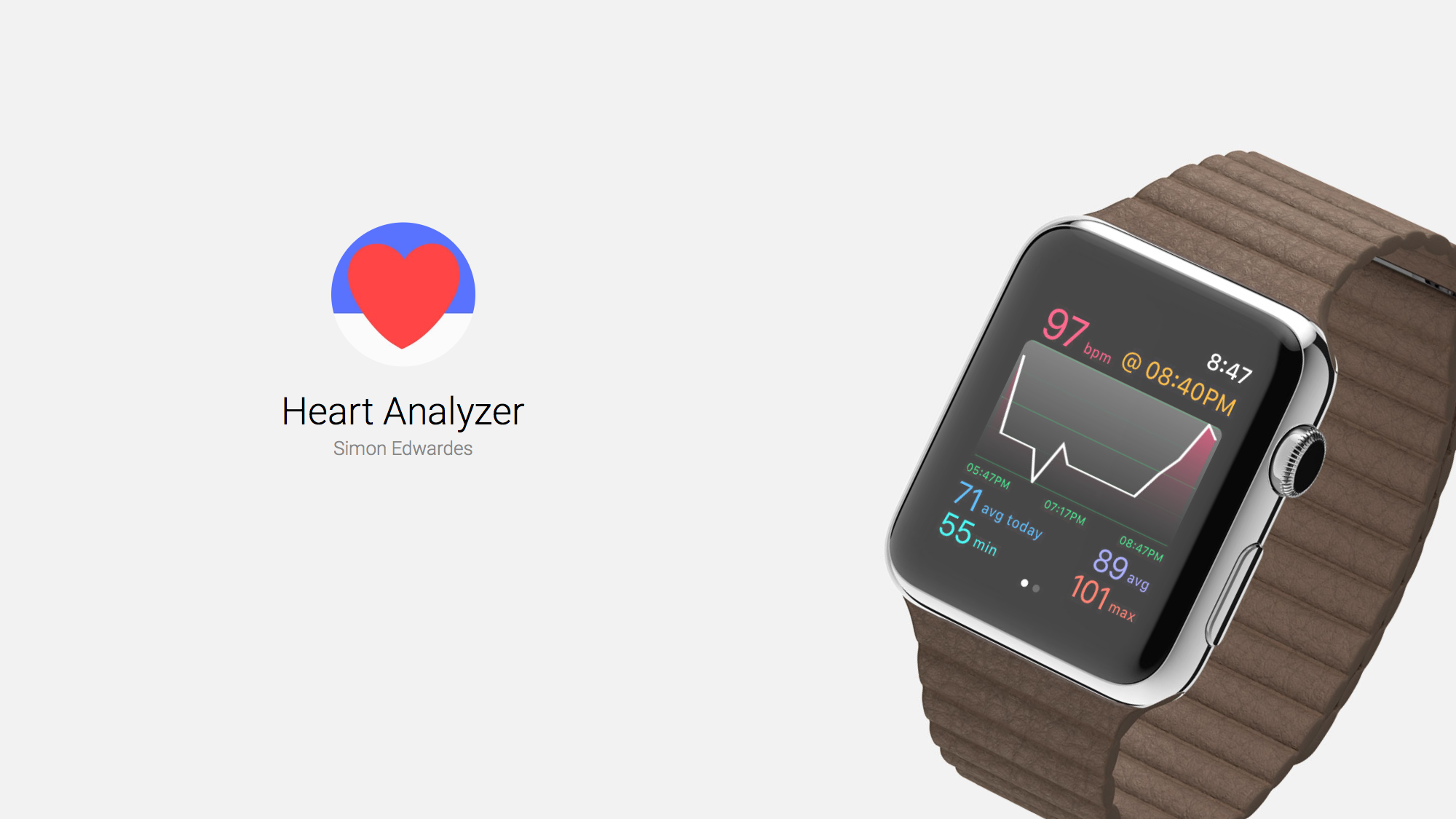 Heart
Analyzer
Displays
Your
Heart
Rate
Data
and
More
May 4, 2017
Heart Analyzer shows you detailed graphs of your heart rate, workout data, and estimated sleep times right on your Apple Watch. The app accesses your data from the native Health app and graphs it in a way that is appealing.
Heart Analyzer has both a small circular complication and a line complication that shows you your current heart rate data. The small circular one shows just your heart rate, while the line complication shows your BPM (beats per minute) and the time that it was last recorded. I did not find the complications to be up-to-the-minute current, nor did I expect them to be. Complications just aren't, we know this is due to Apple's rules about updating complications. At any rate, tap on the complication, and there you will see a current reading. You can Force Press to bring up a menu that allows you to refresh or reset your data.
The first screen you come to within the Apple Watch app has your current BPM, the time it was recorded, a graph showing your heart rate over the past four hours, your minimum heart rate, maximum heart rate, three hour average, and today's average. Swipe over to the second screen in Heart Analyzer for more information. Here you'll see detailed workout data, including the duration, mileage (if applicable), and calorie burn. You'll also see your average, minimum, and maximum heart rate for the duration of the workout. Scroll down to see your workout data for the past week. For some reason, it displays my recorded elliptical workouts as "other," but accurately lists my walking workouts as walks.
For more information, such as your estimated sleep data, head to the app on your iPhone. The sleep data is calculated by your activity level if you don't wear your watch to bed. I have not slept with my Apple Watch on for the past week, so the app was way off in calculating my sleep times. They do suggest wearing the watch to sleep if you want that calculation to be more accurate. There is lots more to explore within the iPhone app, but if you want your data farther back than one week, you'll have to unlock it with an in-app purchase of $1.99. There is an additional in-app purchase of $1.99 to get Apple Watch customization.
Heart Analyzer is definitely worth checking out if you'd like to visualize your health data this way. It's free to download on the App Store.