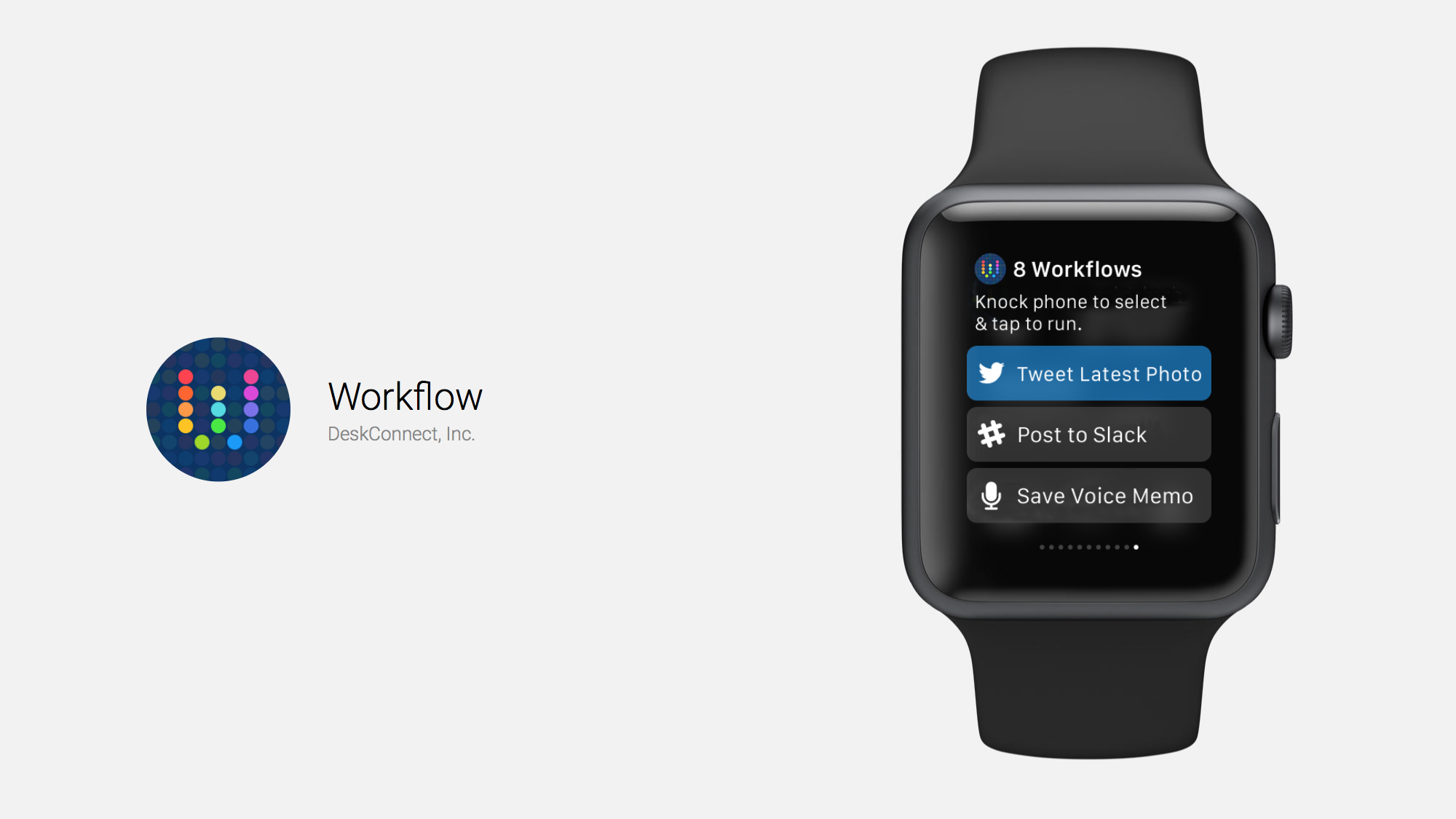 Automation
App
Workflow
Acquired
by
Apple,
Price
Drops
to
Free
March 23, 2017
One of the most useful apps for the Apple Watch, Workflow, has been acquired by Apple. Workflow is a powerful automation tool that allows you to combine the actions of your choice to perform detailed workflows with a single tap on your Apple Watch, iPhone, or iPad.
Formerly $2.99, the price has been dropped to free. The deal includes both the app itself and the development team, as reported by TechCrunch:
Apple confirmed the deal, and has said the following about Workflow:  "The Workflow app was selected for an Apple Design Award in 2015 because of its outstanding use of iOS accessibility features, in particular an outstanding implementation for VoiceOver with clearly labeled items, thoughtful hints, and drag/drop announcements, making the app usable and quickly accessible to those who are blind or low-vision."
You can read our original review for Workflow on the Apple Watch here. Joe shared some of his favorite use cases for the app:
So, what can you use Workflow for? Well, the app can provide workflow shortcuts to find directions or ETAs for journeys to your nearest coffee shop, or to a saved destination (like your home or office); it can calculate tips, and it can configure location-based reminders, too. Usefully, a number of these are available for folks to add right into the Workflow Watch app from the Gallery interface. But it's also possible to create your own Apple Watch workflows for the watchOS app.
Other workflows you can create within the app include sharing your week in music (a grid of album artwork from tracks listened to this week), making an animated GIF from your last 5 photos, adding a new Reminder, posting to WordPress, logging your weight, translating text, capturing a note, uploading the last photo to DropBox or Imgur, appending to a note in Evernote, requesting an Uber, filtering articles, creating a Day One entry, sending a photo via WhatsApp, and so much more.
You can read more about how to use Workflow in Jeff Byrnes' article about automating iOS on AppAdvice. If you want to dig even more deeply into the app, check out Federico Viticci's long form article. Check out the app for yourself, free on the App Store now.