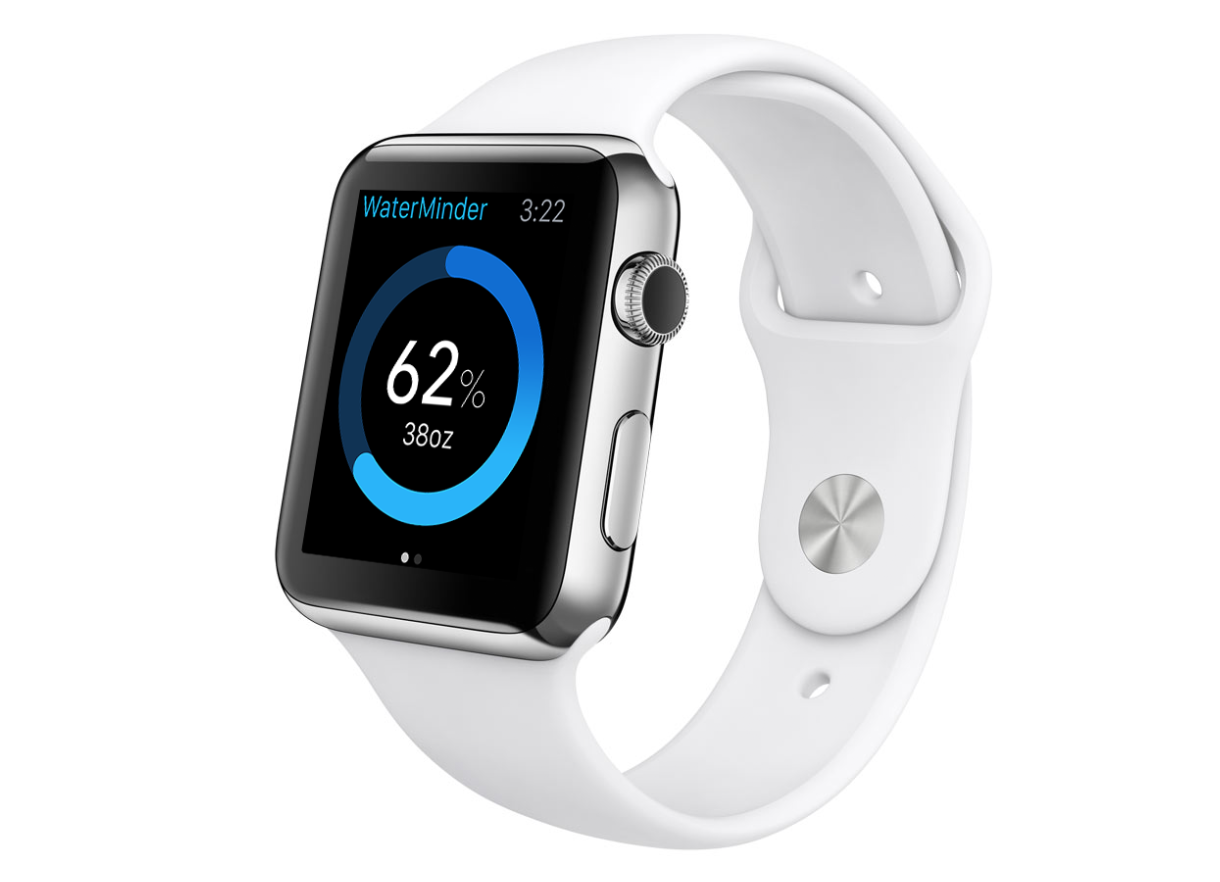 WaterMinder
-
Water
Hydration
Reminder
&
Tracker
is
Free
Today
January 26, 2017
WaterMinder – Water Hydration Reminder & Tracker is a favorite app of Apple Watch users everywhere that want a little guidance to stay hydrated all day. Hydration is an important part of being healthy. In his original review, Joe said he felt the app was worth the $1.99.  I don't know how long WaterMinder will be free or if it is a permanent change, but I'd suggest downloading it now if you think you might like to track how much you drink throughout the day.
When you download WaterMinder, you'll need to set it up on the iPhone first. As Joe described, the app is easy to use with its convenient complication. Just a few taps lets you add the beverages you consume throughout the day. Notifications will remind you when it's time to drink up. Since our original review, WaterMinder has added some features. For example, now you can add other beverages besides water. As the developer explains on their website, many other beverages have virtually the same hydration effect, but other things such as sugar, caffeine, alcohol, and calories should be taken into account. Additionally, you'll get some cute iMessage stickers about hydration and general health included when you download the app.
There is no time like the present to start getting healthier and improving yourself. Hydration is an easy way to get started. Pick up WaterMinder while it's free on the App Store.