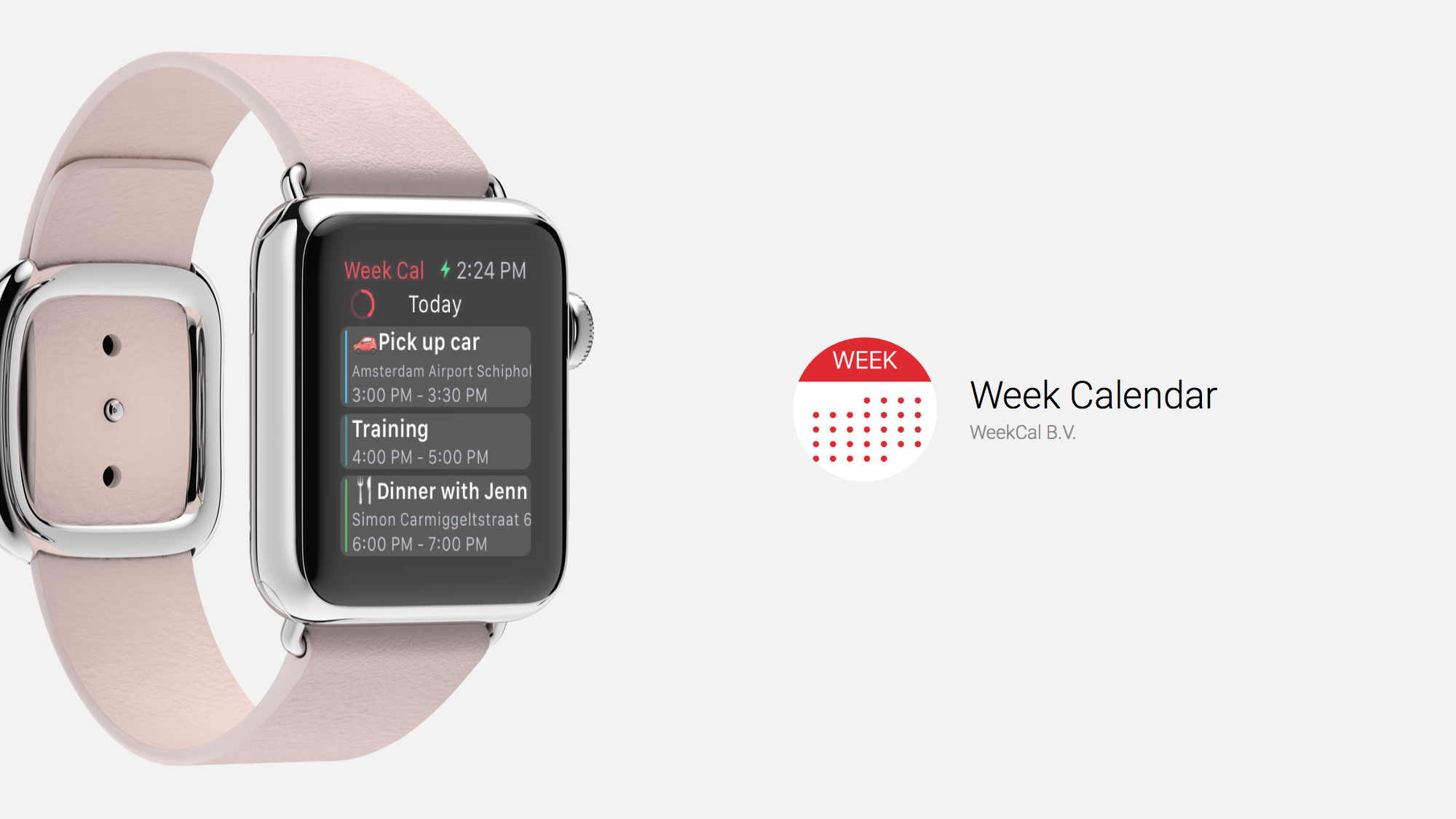 Week
Calendar
Offers
More
Features
Than
Stock
Calendar
App
January 15, 2017
Week Calendar has been my favorite iOS calendar app for years. I keep trying the hot new calendar apps as they are released, such as media darling Fantastical 2, and yet I keep coming back to Week Calendar. It has all of the features I need without the clutter of some of the more popular calendar apps. Week Calendar syncs with your iCloud, Google, and Exchange calendars. it has a lot offer beyond the native calendar app. It is similar in look and feel to Apple's, but takes it a few steps further.
When you tap the native Apple Watch Calendar complication, you only get a view of your day. Further tapping shows you the entire month, but without your events on it. It's pretty basic. You can dig further into your calendar by force pressing and scrolling repeatedly, but takes a lot of tapping to get beyond today's agenda. I like Week Calendar because it lets you see more of your weekly events without interacting so much with your Apple Watch.
On the Apple Watch, you can access Week Calendar via its complication. The small complication shows you the time of your next event and the large one shows you your next event written out. Tapping the complication, or accessing it via the Dock or home screen if you prefer, takes you to a view of all your events for the coming six days. You can tap on a specific event for more details, plus the options to Add Notes and Move Event. If you tap the Add Notes button, you can dictate notes to add to that entry. If you tap Move Event, you'll be brought to a screen that will allow you to move the event earlier or later, by minutes, hours, or days.
If you want more features than what the stock calendar app has to offer, you might like Week Calendar as much as I do. It's currently $1.99 on the App Store.