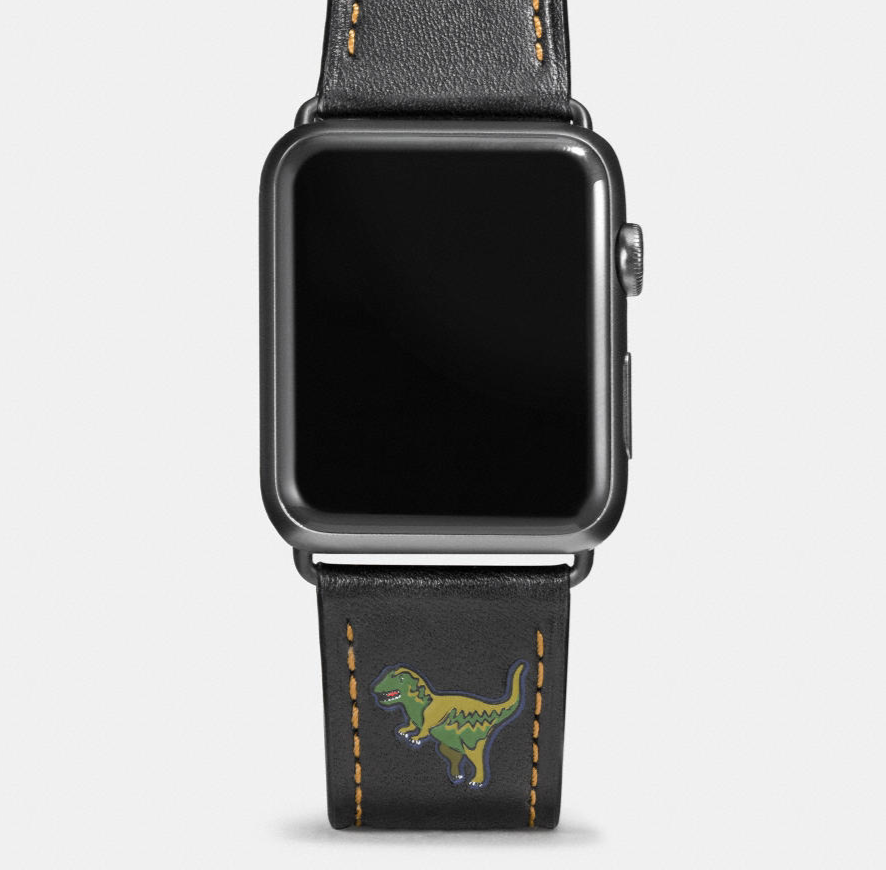 The
Coach
Apple
Watch
Band
is
Back
with
New
Styles
and
30
Percent
Off
November 21, 2016
Though there was a lot of build-up and the Coach Apple Watch band sold out quickly, it didn't seem to get that popular. The bands are back in stock and if you are interested, now is a good time to buy. You can get a 30 percent with the promo code THANKS2016.
Strangely, the bands are available for pre-order only, and they are expected to ship on December 25th. Obviously, this puts a wrench in holiday gift plans. I can't imagine why Coach is making it impossible for Thanksgiving shoppers to give one of their Apple Watch bands as a gift for Christmas.
Additionally, some colors are sold out entirely, such as the Black and the Chalk Tea Rose Appliqué styles. That style is available in the other colors for pre-order as of this writing: Tawny, Nude Pink, and Purple.
Other styles for sale include Leather with Charms (in Black, Chalk, or Red only – Black is sold out), Rexy in Black, Studs in Black or Ginger, and Wild Beast Camo in Denim, Military Green, or Saddle. The Rexy and Studs styles are new, as are the pink and purple shades of the Tea Rose Appliqué style. I think they look nice, and I always appreciate when a company makes the effort to create something a bit different instead of doing the same thing everyone else is doing.
If you want to grab Coach's bands before they sell out again, you can purchase them on Coach's website. Be sure and get your 30 percent discount with code THANKS2016. You won't have them by December 25 but I'd imagine you'd have them soon after.
Looking for something more like Apple's own styles? Check out our third-party band guide here.