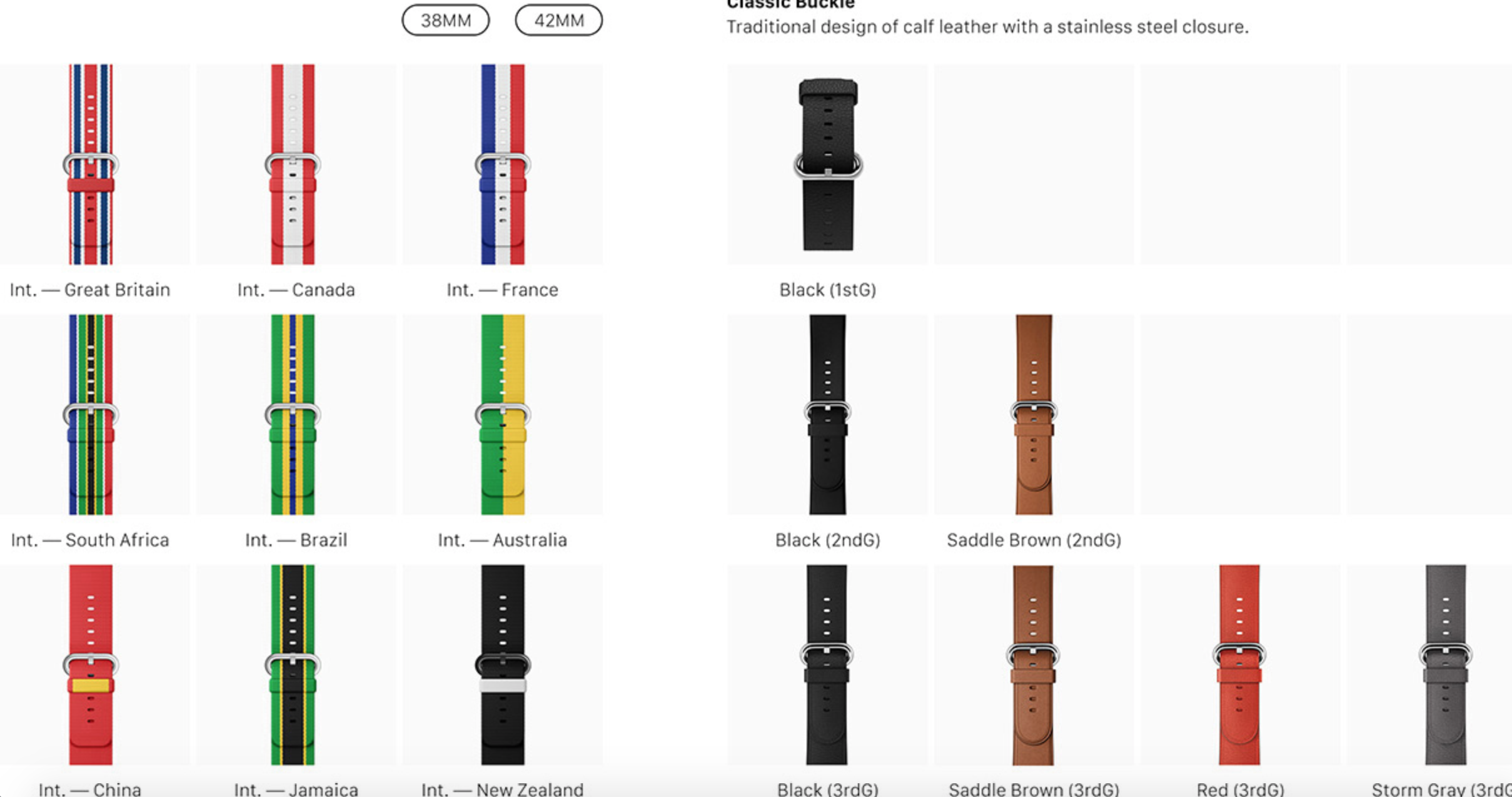 This
Fun
Graphic
Shows
Every
Apple
Watch
Band
Released
by
Apple
October 31, 2016
Apple releases its Apple Watch bands in waves. The first Apple Watch band release date was in April 2015, when the Apple Watch itself was released. The next round of bands came in September 2015. The third round was in March 2016; the fourth in September 2016. Apple doesn't always make a big fuss when it releases new bands, there was hardly a peep about all of the new colors at the early fall event. As Apple releases each new set of bands, they discontinue others without warning.
MacRumors regular, Choregraphics, put together this fabulous view of every Apple Watch band that Apple has made so far and when each one was released. Tap or click on the image to see it larger. Here is the thread on MacRumors where he posted several versions of the image. I hope he'll continue to update it as new bands are announced.
Some of these bands were released to the general public while others were only released in a certain time and place, like the Olympic bands. One was only given to Apple employees who participated in the San Francisco Pride event; it's now a collector's item. Most bands can be purchased separately, while others only with certain Apple Watches, like the Nike+ bands.
It's interesting to see which bands have remained in Apple's stable and which stuck around for only a few months. I guess the moral of the story is, if Apple releases a band you like, you might not want to wait too long to purchase it. While you can always explore the big box stores, secondhand sellers, and third party markets, the only way to be sure to get that Apple Watch band you've been eyeing is to purchase directly from Apple soon after it's announced.
You can also check many third-party versions of this band on our Watch Band Guides page.