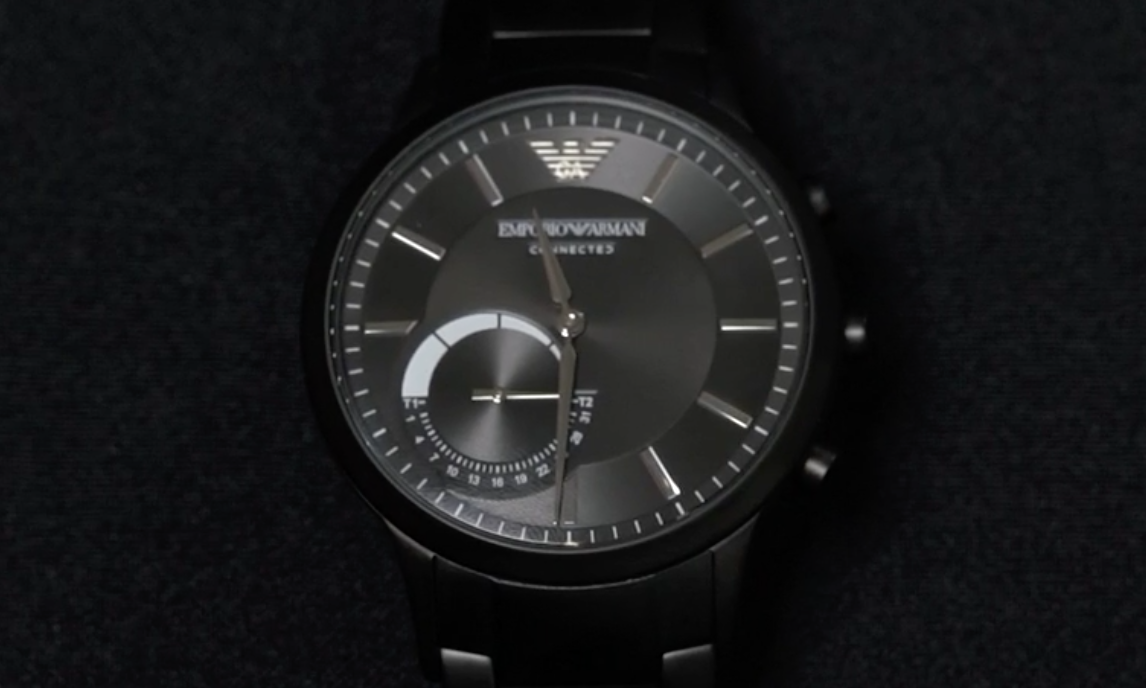 "Apple
Watch
Sales
Are
Way
Down:
Are
Smartwatches
Still
Cool?"
October 26, 2016
An article by Ivana Kottasova on CNN Money poses the question about whether or not smartwatches are still cool in light of decreased Apple Watch sales. Kottasova's answer in the article is that they may not be. Personally, I disagree with both her premise and her conclusion, but I'll get to that in a moment. The article states:
Worldwide sales plunged 52% in the third quarter compared with the same period last year, according to a report by the market analysis company IDC.

"It has become evident that at present smartwatches are not for everyone," said Jitesh Ubrani, a senior research analyst.

In all, makers of smartwatches sold 2.7 million of them in the third quarter, compared with 5.6 million at the same time last year. Apple (AAPL, Tech30) sold just 1.1 million of its Apple Watches in the quarter, compared with 3.9 million a year earlier — a 72% decline.

Consumers may not want to spend a lot of money on a smartwatch, essentially a mini-computer that will need replacing every few years, and many smartwatches still lack certain features, like the ability for wearers to answer email.
I'm not going to argue with the numbers, and I do agree with analyst Jitesh Ubrani that smartwatches are not for everyone. But I've said that about the Apple Watch from the very beginning. It's a niche product, for a certain group of people. The Apple Watch is well-suited for tech enthusiasts such as myself. However, none of my family members and very few of my friends own an Apple Watch, nor do they have any interest in doing so. I never suggest to any of them that they should buy one, because I know they wouldn't enjoy it.
In my world, the question of whether smartwatches are "still cool" is moot. They never were cool to most people I know. The Apple Watch is cool to me, and it's just as cool as it was when I got it.
At any rate, Kottasova goes on to describe the new luxury hybrid watches hitting the market:
Luxury brands like Kate Spade and Armani are getting into the market with hybrids that look more like analog watches, have longer-lasting batteries and are slimmer because they don't have computer processors.

Analysts think the hybrids could fare better because people may be more inclined to buy if they like how the watch looks and get a few tech perks, like the ability to count steps, as a bonus.
If I'd never owned an Apple Watch, I might very well have been tempted by that Kate Spade or one of the other name brand mechanical watches with added tech features. But the Apple Watch has spoiled me for these half-measure offerings, and I have no intention of giving up the Apple Watch. I've become accustomed to all of its features, so going to a watch with only some of them wouldn't appeal to me.
Many people seem to explain the drop in Apple Watch sales with doom and gloom failure tropes. I think it's as simple as this: the early adopters, otherwise known as the Apple Watch niche group, bought their Apple Watches already. The first generation Apple Watch does not beg for replacement; it's only gotten better with each update. I'd call watchOS 3 a game-changer, in fact. I'm happy to keep my first generation Apple Watch for at least another product cycle.
You can read the full article on CNN Money here. All photos credited to CNN Money.