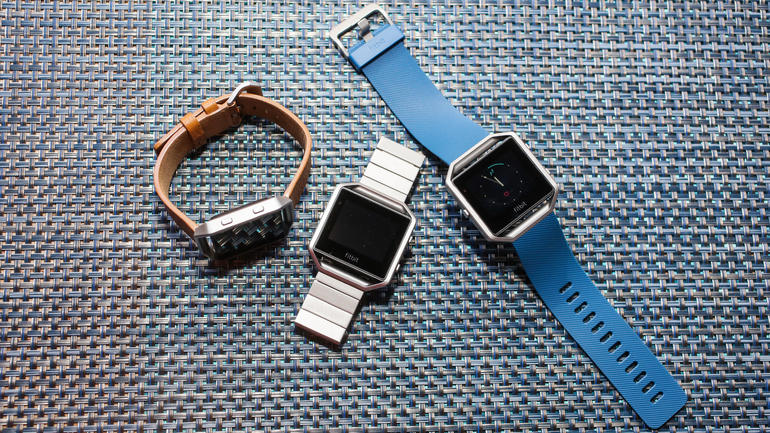 Apple
Is
Going
After
Fitbit
October 11, 2016
Neil Cybart writing for Above Avalon:
Apple is taking a fitness detour with Apple Watch Series 2, placing a bet that the best and most effective way to sell the next 15 million Apple Watches will be to position the device as a health and fitness monitor. Some of this changed strategy is due to the current state of wearables in 2016. Consumers are embracing the idea of using wrist devices to monitor tasks like miles walked or calories burned. In addition, Apple is indirectly admitting that some of the mini-iPhone on the wrist product marketing for Apple Watch was off the mark and not quite resonating with the average consumer.
I couldn't agree more with Cybart's thoughts. When Apple first showed off the Apple Watch in September 2014, fitness was just one of the three major tentpoles of the Watch. With Series 2, it's pretty much the only tentpole. Yes, the Watch can do everything better thanks to watchOS 3 and the new S2 processor, but make no mistake, Apple is focused on fitness more than anything with this update.
For me, it makes the Watch a little less interesting because my hope was that the Watch would increasingly become our keys of the future. Like Apple Pay, instead of taking my iPhone out, I would love to be able to scan myself into the gym with my Watch or perhaps easily get into my house with my Watch. Some of that stuff is doable today, but it's not as seamless as it needs to be.
But as Cybart points out, there's a reason why Apple is doubling down on fitness. It's because that's what people care about the most right now. In fact, Fitbit is on track to sell more of their fitness trackers than ever before.
In terms of unit sales, Fitbit's revenue guidance implies the company is on track to sell 26 million devices in 2016. On a cumulative basis, Fitbit has sold nearly 55 million health and fitness trackers. As seen in Exhibit 1, Fitbit has seen iPod-like sales growth in recent years. Fitbit average selling price (ASP) trends have increased to approximately $100.
I've been on record saying that I think Fitbit is in a world of trouble given that the Apple Watch will increasingly get more and more health functions. I still believe that especially with the Apple Watch Series 1 now starting at $269 dollars. Give it another year and I think Apple is going to try and get the starting price under $200, a price that I think will make people think twice about buying a Fitbit.
Maybe I'm wrong, though. Maybe Fitbit will be what Android is to iOS–a true rival that some prefer and that works with all mobile platforms. Or maybe Apple will do what they did with iPod and open up the Watch to other platforms. I honestly don't know. One thing is for sure, though: the Apple Watch is going head-to-head with Fitbit.