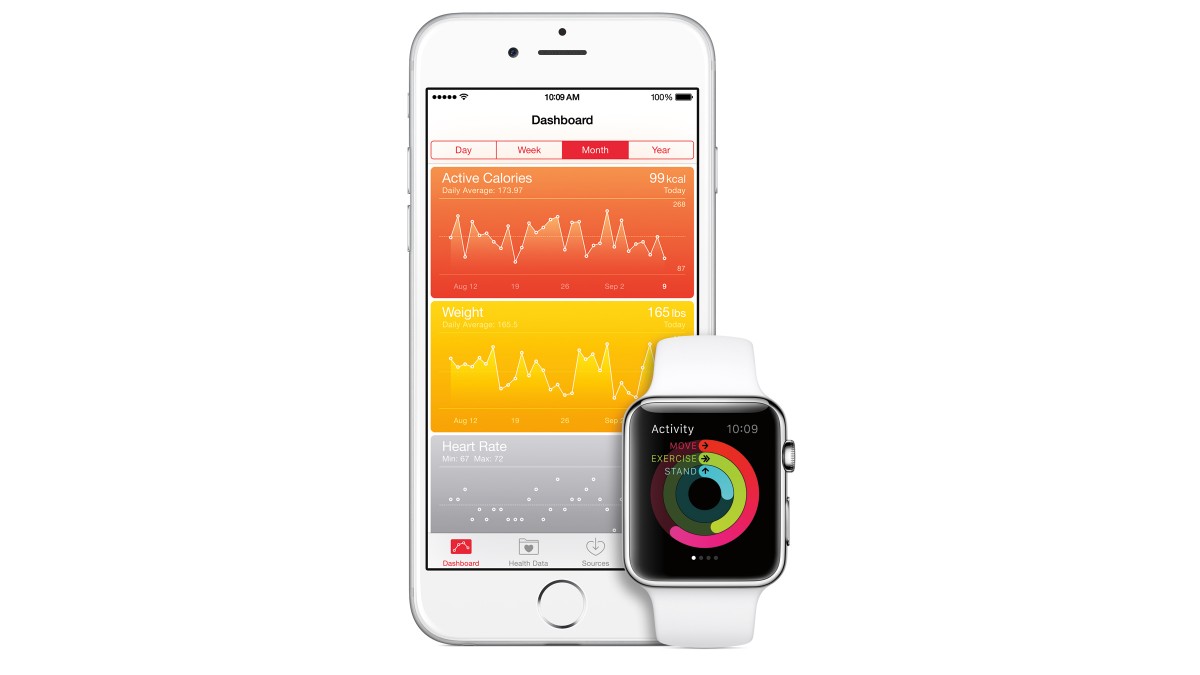 Apple
Looking
to
Transform
HealthKit
Into
Diagnosis
Tool
September 26, 2016
Apple has hired "scores of healthcare experts" with a goal of transforming Healthkit into a tool that improves diagnosis, according to a new report from Bloomberg.
The aim is to allow data to be easily analyzed both by hospitals and physicians in order to extrapolate various data points.
The system could chip away at two problems that plague the industry and have stumped other specialist firms in the field: interoperability — allowing data to be transferred from hospital to hospital across different databases; and analysis — making it quick and easy for physicians to extrapolate salient information from mountains of data.
If Apple's efforts are successful, HealthKit could allow the Apple Watch to interpret health and fitness data and provide advice to both patients and physicians.
Tim Cook hinted at this in an interview at Startup Fest Europe back in may saying:
If you drive for a while and your car gets too hot, it says pull over. If you need an oil change, it says check your oil. What's the equivalent for the body? … Health is a huge issue around the world and we think it's ripe for simplicity and a new view.
Apple is currently at work on two new apps that will help users track their sleep patterns as well as gauge their fitness levels by "measuring the time taken for the heart rate to fall from its peak to resting level," according to Bloomberg.
No word on when these apps will hit, but it sure does look interesting.