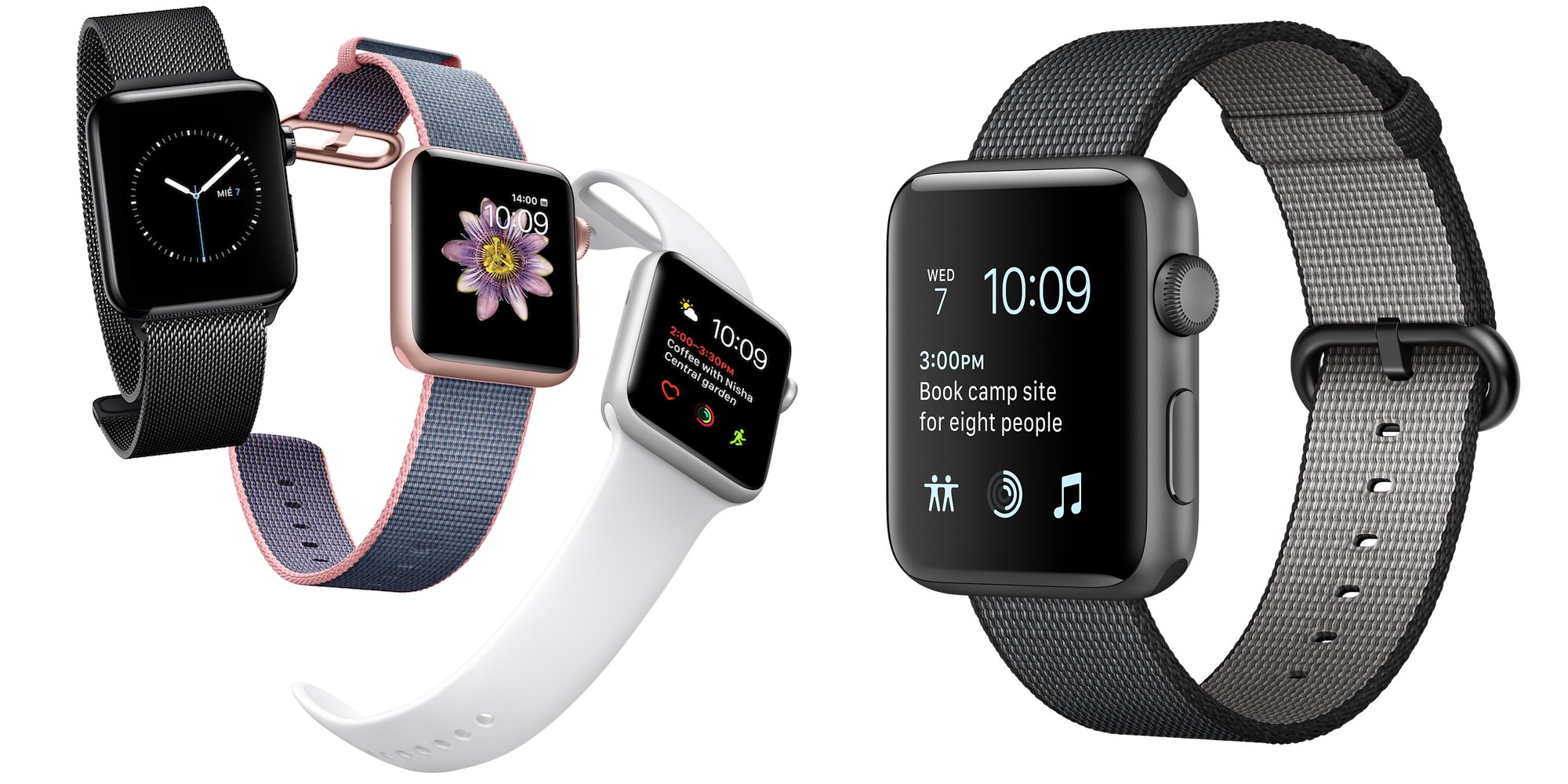 Apple
Watch
Series
2
Reviews
Are
Out:
This
Is
The
'The
First
Real
Apple
Watch'
September 14, 2016
With iPhone 7 and iPhone 7 Plus reviews out of the way, today Apple Watch Series 2 reviews are hitting the web. How does it stack up compared to the first-generation Apple Watch and should you get one? Let's see.
While there are a variety of reviews and opinions, one thing seems pretty consistent: The Apple Watch Series 2 is "the first real Apple Watch." Reviewers believe that the S2 Processor, along with GPS, improved Water resistance and of course watchOS 3 make this Watch a much better product than the first Watch which debuted in late 2014.
Joanna Stern from the Wall Street Journal refers to the Watch as a "want" rather than a "need" but still loves all the features Apple has added:
This new wireless freedom is the Apple Watch's greatest strength and greatest downfall. A 20-minute run with music playing knocked out 20% of my watch battery's juice. While there is a bigger battery inside this slightly thicker watch, those who plan to use GPS for a daily jog won't get longer battery life. (Apple says it designed the GPS on the Apple Watch to last through a marathon.) On days where I didn't use GPS, I went to bed with nearly 40% of the battery left. That's strong, though the Fitbit Blaze lasts four days, so you can even wear it to track sleep.

The Series 2 is what the first Apple Watch should have been—a more advanced Fitbit with the good looks and features to justify wearing it all day, every day. It's speedy, helpful and able to go where you can't—or won't—take your smartphone.
Matthew Panzarino from TechCrunch calls the Apple Watch the "first real Apple Watch":
The Apple Watch Series 2 is the first real Apple Watch. It delivers on the promise of a mostly passive device that can accomplish simple tasks in 1-3 seconds. There is now built-in GPS which allows for exercising without having to lug along a comparatively heavy iPhone just to get accurate tracking. And it's completely waterproof, as any decent sport watch should be.

The screen is noticeably brighter now, making text, especially on activity summary screens, much easier to read. Because of the speed and brightness, I have already found myself using the Watch for interactions more often. This had already started happening a bit with Apple's WatchOS 2 update last year, which improved performance significantly, but it's incredibly apparent now with the faster processor.
It's clear that the Apple Watch Series 2 is a significant step forward in the area of health and fitness. The S2 also helps speed up tasks, something that was a serious problem with the first-generation Apple Watch.
Here are a roundup of more Apple Watch Series 2 reviews from notable publications. Check them out below:
Apple's new watch is faster, more water-resistant, and more fitness-friendly than ever. The Series 2 is definitely an improvement over the original Apple Watch — but, in my opinion, it's only worth the $369 if you're an athlete (especially if you're a swimmer) who's really going to take advantage of the new features.
John Gruber from DaringFireball:
I  think WatchOS 3 and Apple Watch Series 2 are a very simple story. Apple Watch had clear strengths but equally clear weaknesses. Apple identified what was flawed and went back to the drawing board. They identified what people liked best — health and fitness tracking — and made them even better.
Apple may have reined in some of the original Apple Watch whimsy, but it's enhanced it in a number of smart and essential ways. While Apple didn't deliver a fresh design (maybe next year), new components make it faster, while new software makes it smarter and more useful. Plus, for those who care more about the style than the technology, there are now even more material, finish and band choices.
Here are also a couple video reviews: