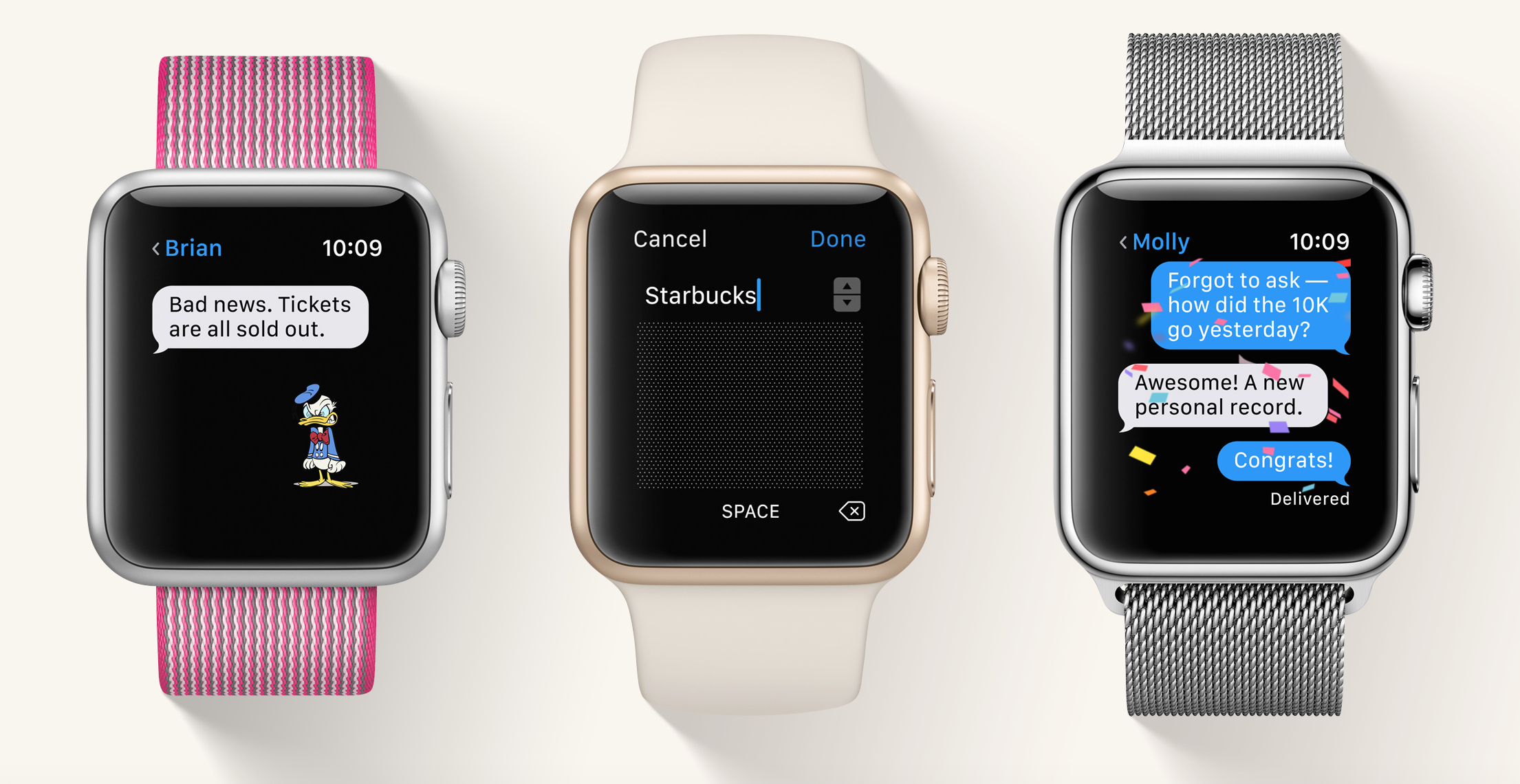 watchOS
3
Update
for
Apple
Watch
Now
Publicly
Available
September 13, 2016
Apple has officially released watchOS 3, a major software update that dramatically improves both the speed and functions of all Apple Watches. Apple Watch wearers can download and install watchOS 3 for free so long as they have iOS 10 installed first.
Here's how you can prepare your Apple Watch for the update:
First, make sure you update your iPhone to iOS 10 which is now officially available. If you're a public beta tester, iOS 10 GM will also do the trick. Just remember, you need to have iOS 10 installed first.
Second, as with any update, your Apple Watch will need to have at least 50% battery and will also need to be connected to its charger. Again, this is a requirement.
Third, your iPhone needs to be on Wi-Fi to download and install watchOS 3 on your Apple Watch. Apple simply doesn't allow you to update your Watch over a cellular connection.
Tip: Keep your iPhone close to your Apple Watch. This will speed up the update time.
Once all three things have been done, here's how to update your Watch:
First, launch the Watch app on your iPhone then look for the My Watch tab and then go to General > Software Update.
Second, enter you Apple Watch passcode if you're prompted to.
Third, sit back and wait for you Apple Watch to update. It can take quite a while for this to happen depending on your internet connection and how close your iPhone is to your Apple Watch. You can also expect two full restarts during the update process.
WatchOS 3 is available for Apple Watch models include the Apple Watch Sport, the stainless steel Apple Watch, and of course the Apple Watch Edition. The new Apple Watch Series 1 and Series 2 will launch with watchOS 3 pre-installed.
Enjoy!