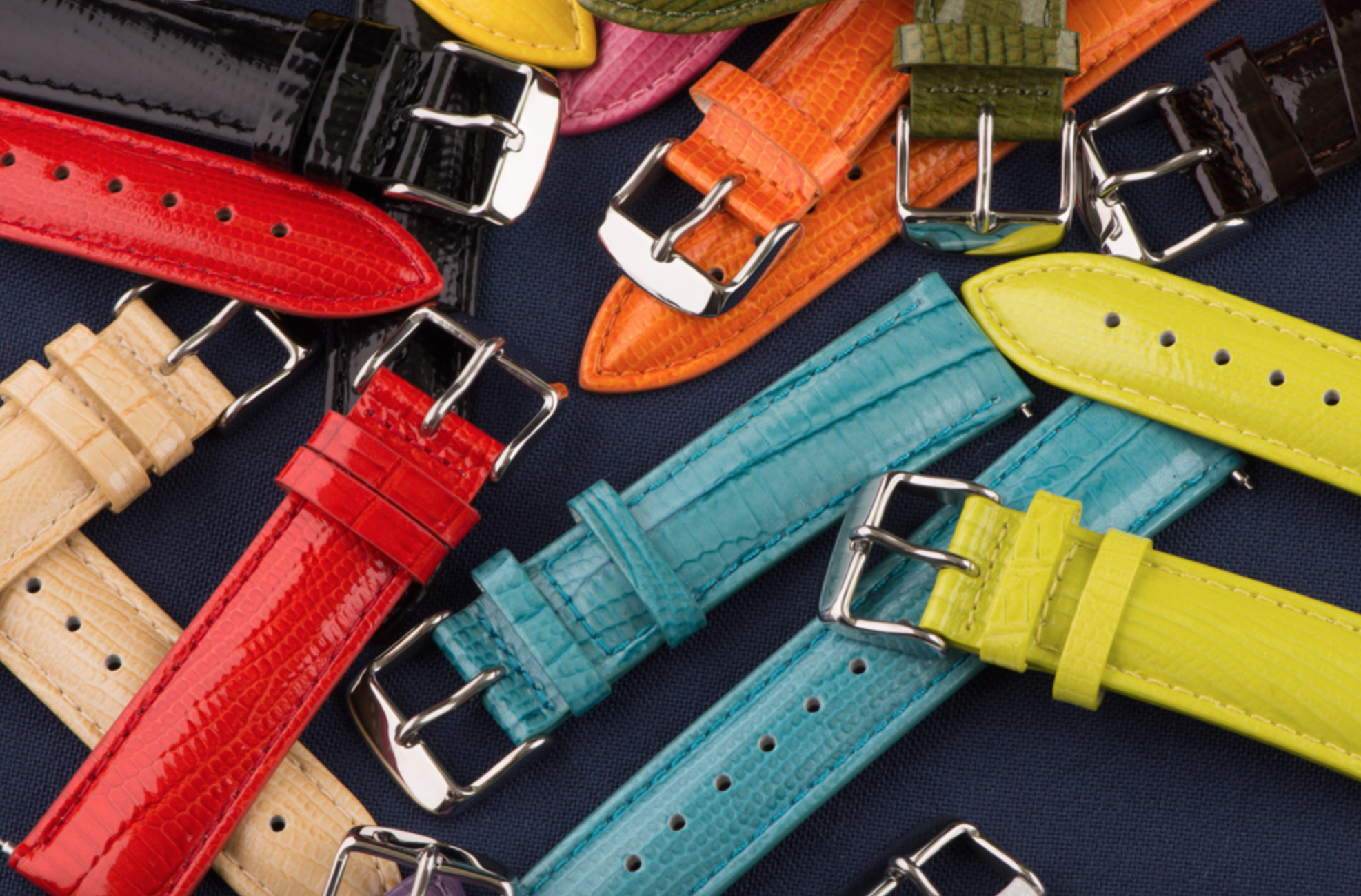 Lizard
Leather
Band
Adds
Elegance
to
the
Apple
Watch
June 2, 2016
If you're tired of the same old leather band on your Apple Watch, get ready for something different. Clockwork Synergy offers a chic lizard-style leather that elevates your Apple Watch style. While actually constructed from genuine calf leather, it looks and feels like lizard. Or, at least it's how I'd expect lizard leather to be; I'm not sure I've ever seen the real thing.
Clockwork Synergy sent me a Lizard Leather band in the shade Lilac. Opening the box was a treat; this band is gorgeous. The color is true to the photo and the texture is divine. The band was a bit stiff to start; I bent it around with my fingers to make it fit closer to my wrist. The more I wear it, the more it conforms to my wrist. It's comfortable to wear and feels like excellent quality.
Like the other Clockwork Synergy band I reviewed, the adapters fit both the Apple Watch and the band perfectly. The adapters are designed to look like traditional watch lugs, which results in a more seamless look.
If I have any criticism, it's that the second loop that holds the band in place is just a millimeter or two too large. So, the tail of the band isn't held flat to the rest of the band, it sticks up slightly, as you can see in my photos. It has no effect on comfort or function, I just think it would look better if it were flush. I have a feeling that over time, as the leather molds more to my wrist, it will get flatter on its own.
Clockwork Synergy offers the Lizard Leather Band in 12 stunning colors. It is available in both the 38mm and 42mm sizes. With eight holes for adjustment, it should accommodate a wide range of wrist sizes. The adapters come in seven colors: Stainless Steel, Brushed Steel, Brushed Gold, Yellow Gold, Rose Gold, Space Gray, and PVD Black. The buckle is available in five colors: Stainless Steel, Brushed Steel, Yellow Gold, Rose Gold, and PVD Black. This band is an unbelievable bargain at $24.95, or $12.95 without the adapters. You can even save 15% with the coupon code 15watchaware now.
For more Apple-like third-party bands, check out our buyer's guide.