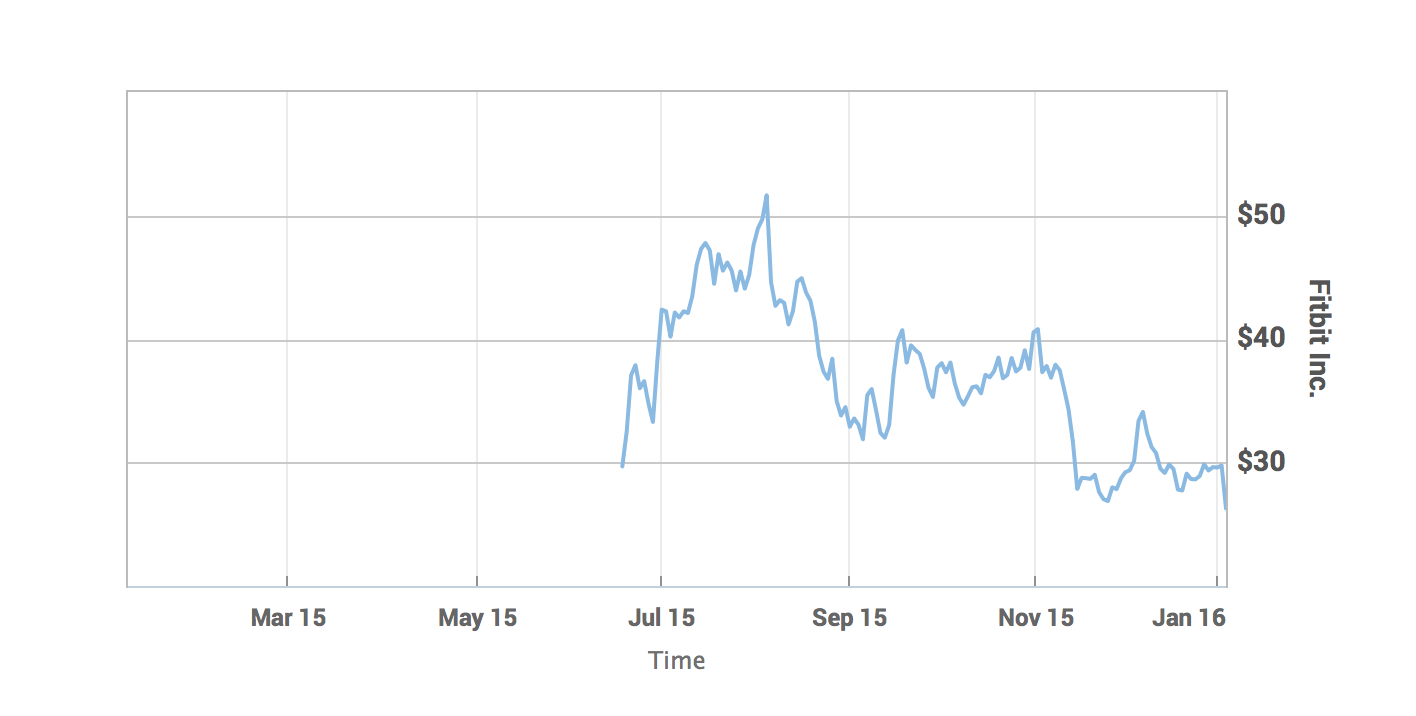 Fitbit
Stock
Not
Exactly
On
Fire
After
Blaze
Unveiling
January 5, 2016
Fitbit FIT, -12.57% stock suffered after the announcement, falling to its lowest prices since the San Francisco company's June 2015 initial public offering. Shares dropped more than 13% Tuesday, touching a new low of $25.52.

"On the plus side, the $199 device has a number of enhanced fitness features and a battery life of up to five days, better than most devices on the market," S&P Capital IQ analyst Angelo Zino wrote in a note. "However, we believe the price point may prove to be too high for a device that will not offer access to third-party apps, unlike other smartwatches."

Zino, who maintained a "hold" rating on Fitbit shares, said the company should focus on products that cost less than $100 and have an intense focus on wellness.
As much as I actually like what Fitbit is trying to do with its new smartwatch, it's hard to argue with analysts on this one. The price point is just too close to where Apple Watch is likely to settle going forward, as the recent $100 discounts on Cupertino's wearable are probably going to stick around as standard come Apple Watch 2 and beyond.
Either way, expect the stock to bounce back in the near term. For whatever reason, product announcements in consumer tech rarely bump primary companies' stocks skyward in the immediate aftermath. Fitbit ought to be alright.