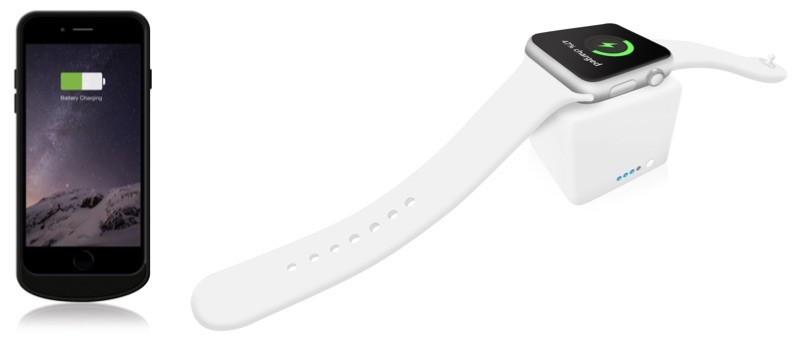 The
Only
Portable
Apple
Watch
Charger
I
Want
January 4, 2016
With CES just kicking off, we're starting to get lots of reports about new Apple Watch accessories launching early this year. Predictably inexplicably, the biggest player in the wearable's cottage market — at least right now — seems to be portable chargers. (Why anyone would need one, I haven't a clue.)
Abdel covered one such unit earlier today, and I found another one in the Google rabbit hole his post led me down. I also found this thing, Apple's official iPhone 6/6s battery case, which I didn't even know existed. And that's kind of relevant, because combining the existing Apple Watch and iPhone portable charging concepts into a single solution is the only way I'd ever consider buying a device for either.
This is my proposition:
Hopefully, someone presenting at the big trade show is on top of this and already has one in the works.