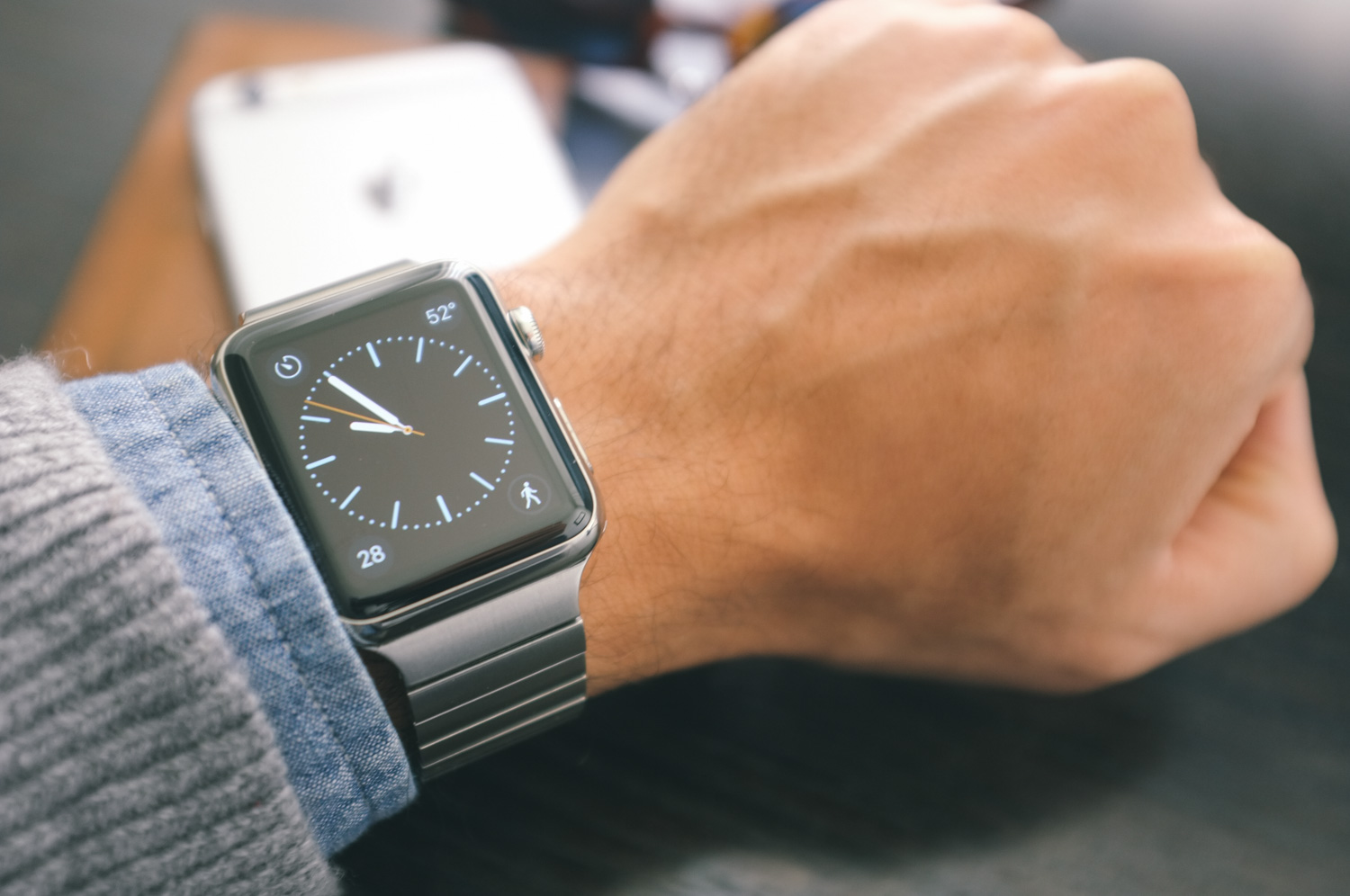 The
Juuk
Band
is
the
Best
Stainless
Steel
Band
You
Can
Buy
That's
Not
Made
by
Apple
December 28, 2015
If you folks don't know by now, I'm a huge watch fan. And when the Apple Watch hit the market nearly 8 months ago, I couldn't wait to get my hands on it. At the time, I kept saying over and over how I thought bands would be a very big deal. So far, it hasn't quite taken off as much as I thought it would, but I still believe that bands will be a huge factor in why people purchase the Apple Watch in the coming years.
When I saw the Apple Watch over a year ago at the unveiling, the most striking version to me was the stainless steel Watch with the Link Bracelet. Something about it was so simple, yet so futuristic looking. Of course, the only problem was that that combo was going to cost me over $1,000 before taxes. I figured, let me just get the body and see what happens.
Then a few months in, a company named JUUK popped up with the aim of making third-party stainless steel bands for less than half the cost of Apple's. I was super excited. I remember contacting the founder, Eugene Ho, asking when he hoped these would be available. He told me he hoped by the end of the year. I was sort of bummed out at the time, but I said, "sure, I'll wait."
In the meantime, I kept trying out third-party replicas. I reviewed a few and boy were they crap. It what always something. Either they didn't fit well, or the links looked cheap. In every case, I found some major flaws and decided none of these were worth my money.
A few weeks ago, Eugene contacted me and told me they were ready. He asked which I wanted and I asked for the brushed metal as it closely resembles the one Apple makes. I received it in the mail about a week later and I've been wearing it for over two weeks now and boy is it amazing. The fit and finish are perfect and it truly is the first stainless steel watch band that looks like it belongs on the Apple Watch.
The first thing you'll notice is that this watch band is just downright sexy. The JUUK band completely changes how the Apple Watch looks and feels on your body. For me, the Apple Watch went from feeling more of a utility watch to that plus a fashionable watch. It really changed the look and I love it.
One of the things I found interesting is that while the top of this band is brushed, the sides are polished to match the Watch itself. This isn't something even Apple does with its Link Bracelet. I actually like the brushed look a lot on the polished body. It draws less attention, but the fact that JUUK took the time to polish the sides says that they really sweated the details here.
The clasp used here is simple and clean. It folds in very nice and I've had no problems with it pinching my skin. It's not flush with the band like Apple's is, but I've found it to be very comfortable, regardless. On the bottom, the name JUUK is embossed ever so slightly so that it doesn't draw attention. Again, something I appreciate.
It's well constructed too. Not once have any of the links loosened up on me. The fit is snug and there's plenty of room for adjustment.
Speaking of adjustment, it's pretty standard. It's not tool-less like Apple's Link Bracelet, but it is simple and JUUK provides a nice flathead screwdriver so that you can remove and adjust links. It maybe took me 10 minutes total to get set up.
This band just looks so good. I get compliments on it all the time. The best part is that because it's stainless steel and it's somewhat of a neutral color, it works with all types of outfits. I actually really enjoy that.
What's also interesting is that from a distance, nobody will realize that it's not the Apple Link Bracelet. I've had people come up to me and say "We have the same one!" and I'm like "Oh, no, this one is from JUUK and I love it." Little do they know I paid less than half of what they did.
In the end, all I can say is that this JUUK band is downright beautiful. It has made me love my Apple Watch in the same way I love my other watches. Which is to say, it truly feels like jewelry to me.
If you're looking for a nice band to get for your Apple Watch, I highly suggest grabbing this one. You can grab it on Amazon right now for just $189.
Also, be sure to check out our awesome Band Guide for the best third-party Apple Watch bands.