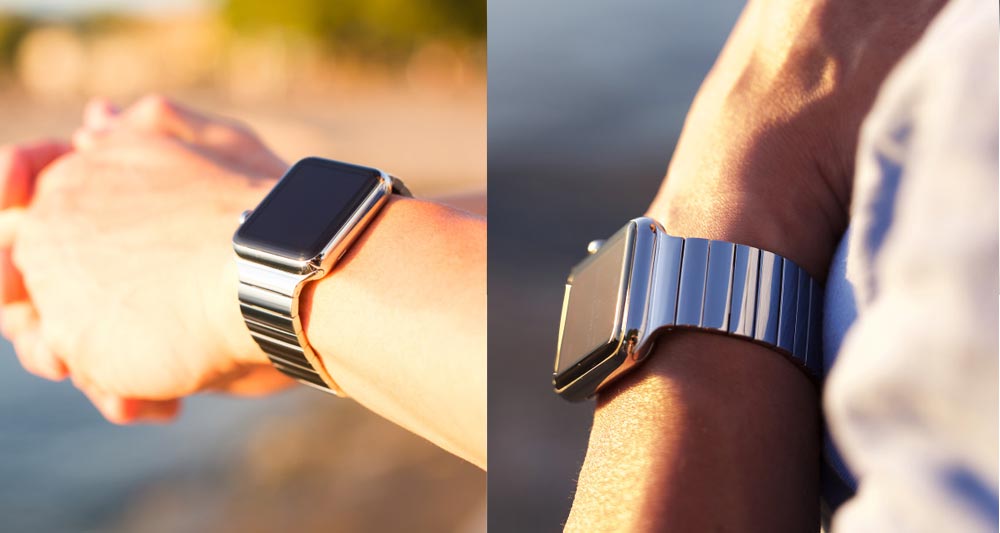 JUUK
Premium
Stainless
Steel
Bands
for
Apple
Watch
Launch
on
Indiegogo
June 26, 2015
While many of may be interested in purchasing a stainless steel band for our Apple Watch, dropping $449 on one can be a little tough. Apple's Made For Apple Watch Program (MFAW) has been around for about a month now, and we're all waiting for some great aftermarket bands to hit the market. JUUK looks like it may be the first.
Canadian-based JUUK just went live today on Indiegogo and its founder Eugene Ho, a watch enthusiast with over 18 years of experience in the watch industry believes he can make a premium Apple Watch band for far less than the cost of Apple's Stainless Steel Link Bracelet.
JUUK bands will start at $100 and top off at $165 each. The The Revo Line, which looks remarkably similar to Apple's Stainless Steel Link Bracelet is available in a matte, brushed and polished finish. If you want a band that looks nearly identical to Apple's for roughly 75% less, this is the one for you.
The flagship Locarno Line, which is "comprised of 5 separate components cut down from costlier custom extruded steel rods" starts at $125 and is also available in a matte, brushed and polished finish.
Both models feature butterfly deployment clasp.
We can't help but get excited over the look and price of these bands. If they are as good as they appear in the photos, we imagine people are going to run out and get these as soon as they can.
The project has a goal of $65,000, and if that isn't met you'll get a full refund. There's also a stretch goal for $75,000 which will give backers an aluminum charging stand as well as more "unique" packaging designed by a Japanese Company.