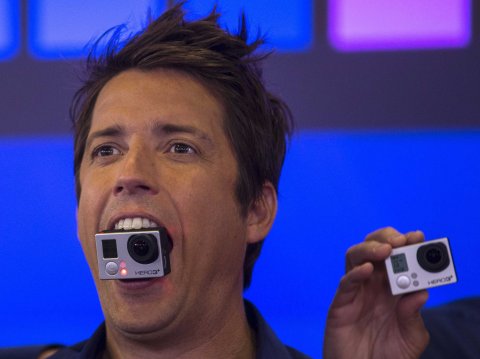 GoPro
Stock
Plunge
Could
Affect
Wearables
Market
December 30, 2015
Entering 2016, GoPro has some serious New Year's resolutions to consider.
Over the last 12 months or so, GoPro stock is down some 75 percent. It is, by all measures, a dying company, and the once-mighty action camera standard believes it owes its plummeting market share to overpricing its newest entry-level (or"simplified") model, the Hero4 Session. Of course, even a $200 reduction in the Session's MSRP was hasn't been enough to help, and the reality of GoPro's struggles might not be entirely price related.
Instead, it seems that in addition to the action cam market getting more and more saturated, more and more users are starting to armor up their smartphones and just use those. After all, the image quality and stabilization (and super-duper-OMG-amazing 240FPS slow-motion) in camera modules like those inside the iPhone 6/6s are plenty good enough to rival comparatively expensive, one-dimensional products. With smartphone cases like these and these and tons of stuff in between, there's little reason to buy a GoPro when you've already got such a capable camera on hand.
In an effort to make itself more relevant, GoPro recently announced a new Apple Watch app, which makes a lot of sense from a control standpoint (capacitive limitations notwithstanding). Any action camera worth its salt needs to have a wearable control solution, and the built-in viewfinders (a.k.a. screens) that smartphones offer are certainly a nice touch for framing and playback in the field.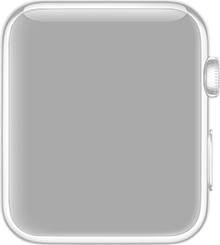 GoPro is also introducing a video drone (not to be confused with the awesome Cronenberg weird-fest), but again, smartphones have been handling that task for years. It's given the company a little bump, though I doubt "drones" are all that sustainable.
So what can GoPro do to move forward in this sea of more convenient competition?
That's an interesting question, and there are a few potentially viable answers. But an Apple Watch app is not one of them. Again, you just need a ruggedized case for your iPhone and you're good, traveling one device lighter and multitasking like a boss.
Here are some ideas about what the company can do, though (at least from this consumer's perspective):
Make cheaper action cameras
It's as simple as that. GoPros — the good ones, anyways — are cost-prohibitive. The cheapest one is priced higher than my new iPhone (on contract), and that iPhone can handle everything but the most rapid-riding, slope-bombing extreme action I'd never consider doing anyways. But I still want my hiking, hunting, and fishing footage, and if the price is right, I'd pay the fee to capture my videos without being so hard on my precious iPhone battery out in the wild.

I'd be somewhat interested in this as a consumer, and it's probably the most accessible solution for the company. Unfortunately, it may not be feasible or desirable for GoPro's bottom line.

Make its brand and modules available to smartphone makers
This is an age-old industry tactic, and it would allow GoPro to partner with a company (or companies) to provide advanced action-oriented optics in smartphone packages consumers are more likely to buy in large number. Remember that whole "HTC with Beats" thing? That's perhaps a bad example since HTC sold the brand to Apple after the acquisition failed to materialize in boosted sales for the former, but the concept is similar. And it works. After all, Beats came out on top in the end, and that's all that GoPro should be after. Imagine if Google bought GoPro and used its tech as a standard across the Nexus line of smartphones and tablets. Perhaps HTC could even bite the bullet for a potential shot (of adrenaline) in the arm. In any case, this licensing would allow GoPro to become an action case manufacturer, and combining these two income streams — licensing and case hardware — might net them more money than what they're currently doing.

I'd be more interested in this angle as a consumer, but I dont think it's particularly likely.

Make a GoPro Smartwatch
Current smartwatches (with few exceptions) are capacitively controlled for fundamental OS navigation. In an action sports environment, this can be an issue. I wrote the following outlining the problem in the context of an imaginary "Apple Watch X" (emphasis added):

What would such an Apple Watch look like? …[I]t'd certainly be bulkier and have a much more ruggedized, layered case. That doesn't mean it needs to be made of or sheathed in plastic or resin (albeit I prefer that aesthetic and wrist-feel to metal in most cases), but it would need substantially more impact resistance and internal sealing. It would also require an untethered, non-cellular-reliant ABC function as well as Force Touch that isn't dependent on capacitive initiation. (It might even require a fully resistive touchscreen solution, which may seem regressive in any other context.)

GoPro could do this. They could put together an Android (I know, I know) smartwatch with a specialized chassis, weather seals, and resistive touch interface. Maybe it wouldn't even need a touch interface at all, going the Pebble route for input with big, glove-friendly buttons. As long the GoProWatch sports a durable exterior, solid Bluetooth tether, and viewfinder functions (along with the standard notifications and SOS beacon and ABC stuff), it could be a very compelling extreme sports smartwatch. Those dont exist yet, and they should.

This would be the venture I'd be most interested in as a consumer. By far. Alas, it's also the least likely outcome of my three proposals.
I dont know what GoPro is going to do. Heck, they're probably going to keep hemorrhaging cash and end up irrelevant. But they do have a valuable IP and an identifiable name in the imaging world, and they could use those to expand what they offer the mobile world. Because right now, right there, they're not offering much.
But hey, if you're feeling adventurous, maybe today's GoPro is still right for you.
Well, it's stock might be, anyways.