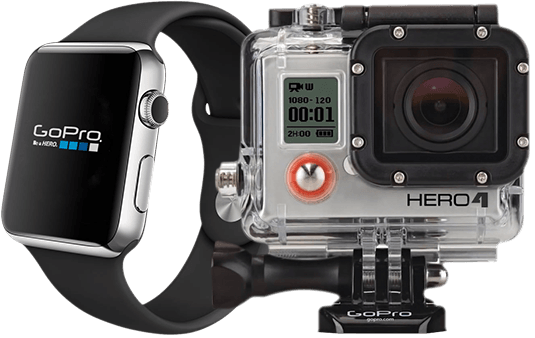 GoPro
Apple
Watch
App
And
The
Reality
Of
Ruggedness
December 11, 2015
GoPro has finally landed on the wrists of extreme sports enthusiasts. Now, users can control their action cams with a tap on the wrist, seemingly streamlining the process of getting that perfect wide-angle shot of the adventure du jour: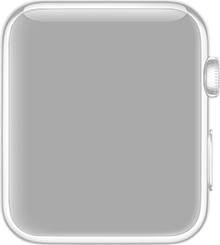 Of course, this raises some questions, and The Verge's coverage addresses the issues in a sort of side-note way with the following quote:
While GoPro has offered a wearable remote for some time, the new Apple Watch app could be much more convenient for casual users.
Now, I won't debate that "casual users" of GoPro cameras exist, but I assume they are in the decided minority. Most GoPro users seem to be hard on the purpose-built cameras, exposing them to shock, extreme climes, extreme climbs, big drops, big splashes, dust clouds, gravel pits, asphalt, and concrete:
Unfortunately, Apple Watch is totally unsuited to that line of work. In addition to being wholly capacitive (a definite hindrance when skaters and skiers and kayakers and bikers et al. tend to wear gloves), the wearable is fairly delicate. That skateboarder in the video above? He's wiped out more times than me after a burrito supreme dinner. His Apple Watch won't last long.
And that's one of the biggest problems Apple Watch faces going forward. As good as available device cases like the ActionProof Bumper are, they aren't actually environment proof.
To remedy this, I think it might be worth Apple's while to produce a dedicated Apple Sport X (for "Extreme," obviously). Any time I go fishing or hiking or do anything remotely outdoorsy, I ditch my Apple Watch — heart rate monitoring and activity tracking be damned — for my Casio Pathfinder. In addition to offering three critical features Apple Watch mindlessly neglects to include (altimeter, barometer, compass, a.k.a. "ABC" in the watch world), the thing is G-Shock strong and (salt)waterproof to depths far deeper than I'm able to snorkel or SCUBA.
What would such an Apple Watch look like? If UPS would deliver my Apple Pencil already, I could show you. But until then, it's enough to suggest that it'd certainly be bulkier and have a much more ruggedized, layered case. That doesn't mean it needs to be made of or sheathed in plastic or resin (albeit I prefer that aesthetic and wrist-feel to metal in most cases), but it would need substantially more impact resistance and internal sealing. It would also require an untethered, non-cellular-reliant ABC function as well as Force Touch that isn't dependent on capacitive initiation. (It might even require a fully resistive touchscreen solution, which may seem regressive in any other context.) The Digital Crown would also need the old heave-ho. All of this is certainly possible, and such a product would be my Apple Watch of choice. But I'm not sure the market — at least right now (or any time soon) — is there for such an action-oriented Apple Watch.
Still, if an Apple Watch Sport X existed, that's what I'd have bought day one. And if one ever comes out, that'll definitely be my model of choice going forward. After all, I'm a gun guy. Shooting is my favorite action sport by a country mile (Well, my marksmanship isn't that good.) I dig big bangs and steel clanging and clay exploding and pebbles flying. I like heavy recoil and heavy bullets.
But I also like bulletproof.
And that's what I want my smartwatch to be.