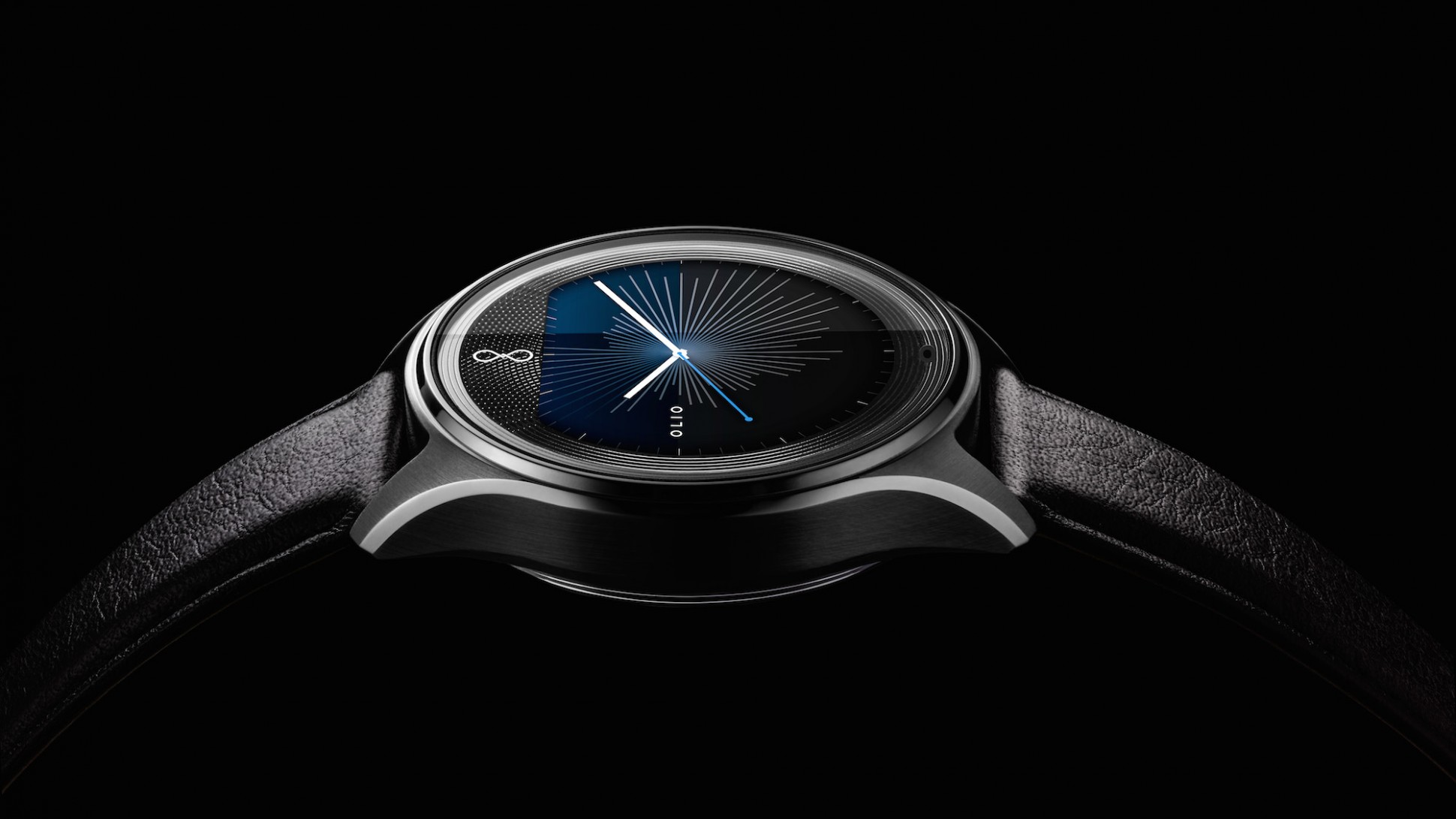 Olio
Enters
"High-End"
Smartwatch
Race
March 26, 2015
Olio is a new entry into field, but actually has something interesting to show. Founded in 2013, Olio is a San Francisco startup coming out of stealth today that's building all of its hardware and software from scratch–meaning no Android Wear operating system and no Snapdragon application processors.

The high-end Olio watch is a solid-looking piece of machinery. Its stainless steel body is 48mm wide, so wider than the Apple Watch's 38mm and 42mm options. It weighs 2.36 ounces. The watch face is available in steel ($595) or black steel ($745). A variety of leather and steel bands are also available.
Those prices don't really scream "high end," but this product seems interesting all the same. It also seems like a rather blatant homage to Pebble's new "timeline interface":
Notifications coming from the phone are categorized into two types on the watch: past and future. Swipe from off screen to the right brings up all of the notifications from the past (emails, sports scores, voicemails, texts, social media, etc.). Swipe from off screen to the left brings up everything happening in the future (calendar, flight schedule, traffic, reminders).
At least with Pebble, Olio is aping the right brand (except for copying the Moto 360's most lamented feature with that inverted "flat tire" display). I truly believe the main competitors in the smartwatch race alongside Apple will be startups, not companies like Google and its subsequent OEMs. This is why I have no faith in Tag Heuer's recently announced Android Wear device. It would have been something had they made their own smartwatch ecosystem (or just a closed, feature-rich OS), but once they threw in Android Wear, it became a bust.
[Image via Forbes]