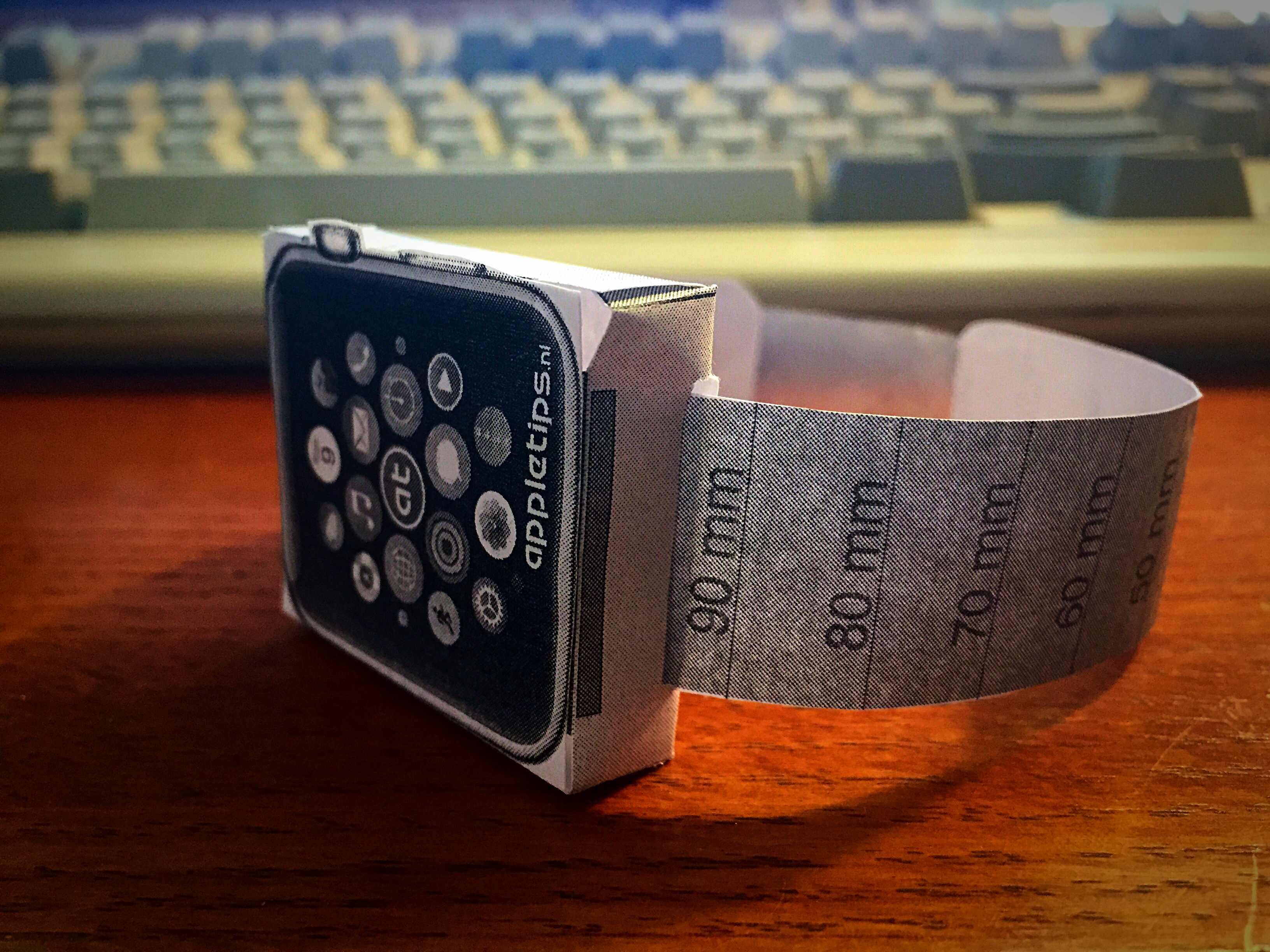 Apple
Watch
Paper
Edition
March 14, 2015
It's the weekend!
And that means there's no better time than right now to satisfy your obsessive, all-consuming curiosity about Apple Watch fitment. All you need to assemble your very own, life-sized, physical mockup is a regular printer, a pair of scissors, some glue, and about 20 minutes. Oh, and you'll need to grab the PDF template from appletips.nl. Here's what that looks like (although you really should download the PDF from the source above to guarantee that the right measurements are maintained):
Make sure to print this thing at 100% scale. Aside from that, there aren't really any provided directions to follow, but everything is pretty self-explanatory. Just cut, fold, glue, and hey presto. The one thing that I didn't understand was the placement of the Band slots (?) so high up the sides, so I cut mine out lower near the base, which seems to have worked out well enough. If you don't want to glue the Band around your wrist, use some standard cellophane tape.
Overall, this is probably the best available option for understanding the actual sizing of Apple Watch and how it'll look and feel on you. For me, it simply confirmed what I already knew: 38mm is right out. 42mm seems to be just about perfect. If you decide to give this quick build a go, make sure you share your results and thoughts in this post's Twitter comments.
[Thanks to John Chusid (@chakajon) for linking us to this fun project!]