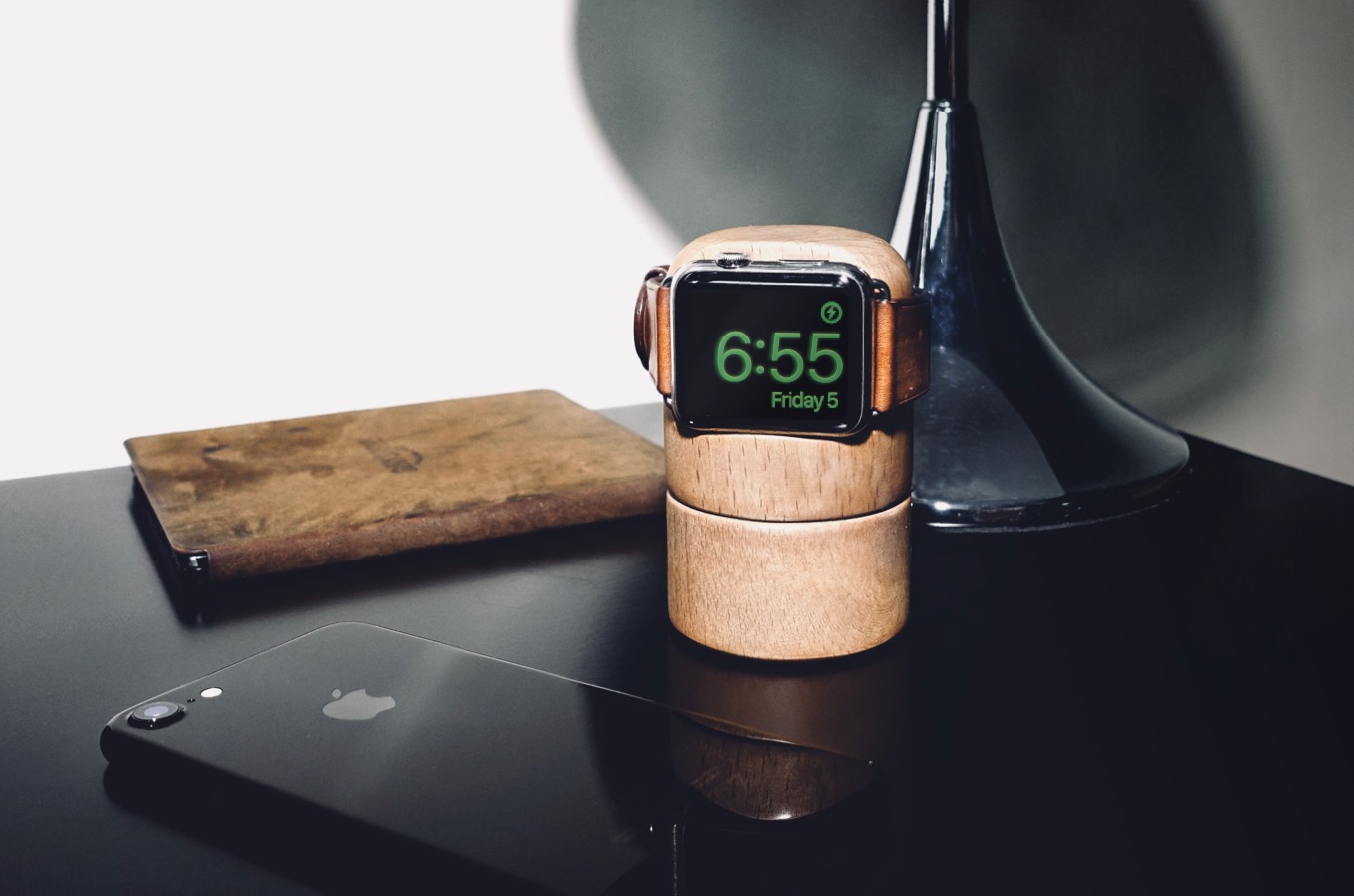 Totm+Travl
Apple
Watch
Stand
Is
Unique
and
Feature-Packed
October 12, 2017
It isn't often that I come across a truly interesting or gorgeous Apple Watch stand anymore. There are just so many of them out there, that finding one that's unique is hard to do. Today, though, a really interesting find appeared in my Kickstarter feed. It's the Totm+Travl Apple Watch stand, a gorgeously crafted accessory that's small, unique, and even includes a battery for charging your wearable device on the go.
The Materials Used for the Totm+Travl
What really makes this Apple Watch stand unique is the material used to craft it. Each unit is made from sustainable Scandinavian wood, so every Totm+Travl will look like a one-of-a-kind Apple Watch stand made just for you. The design is simplistic, but quite gorgeous.
Totm+Travl is carved out of a unique block of wood in a partner wood workshop located in the French Jura Forest. Each one is then carefully sanded by hand and treated with a natural oil and wax to bring out the beautiful grain and to achieve a smooth and pleasant touch.
More Than an Apple Watch Stand
This product is much more than just a stand for your wearable device. The Totm+Travl Apple Watch stand also includes a built-in battery. The stand can charge your device for up to a week without needing to be plugged in. The USB-C connector is easily accessible from the back of the stand for charging.
Now, what if I told you this Apple Watch stand could also turn off your lights for you when you start charging your Apple Watch? It can, thanks to a Bluetooth 4.0 transceiver inside that pairs with your iPhone. With this, the Totm+Travl Apple Watch stand can kick off home automation routines. It uses IFTTT (If This Then That) and the Workflow app. As a Kickstarter Stretch Goal, the team hopes to include native HomeKit integration, but if that fails there may be a plugin to integrate with Apple's automation standard.
Getting Your Own Totm+Travl
This project launched on Kickstarter October 12, and has quickly come close to meeting its initial goal. You can preorder your own Totm+Travl Apple Watch stand by backing the project.