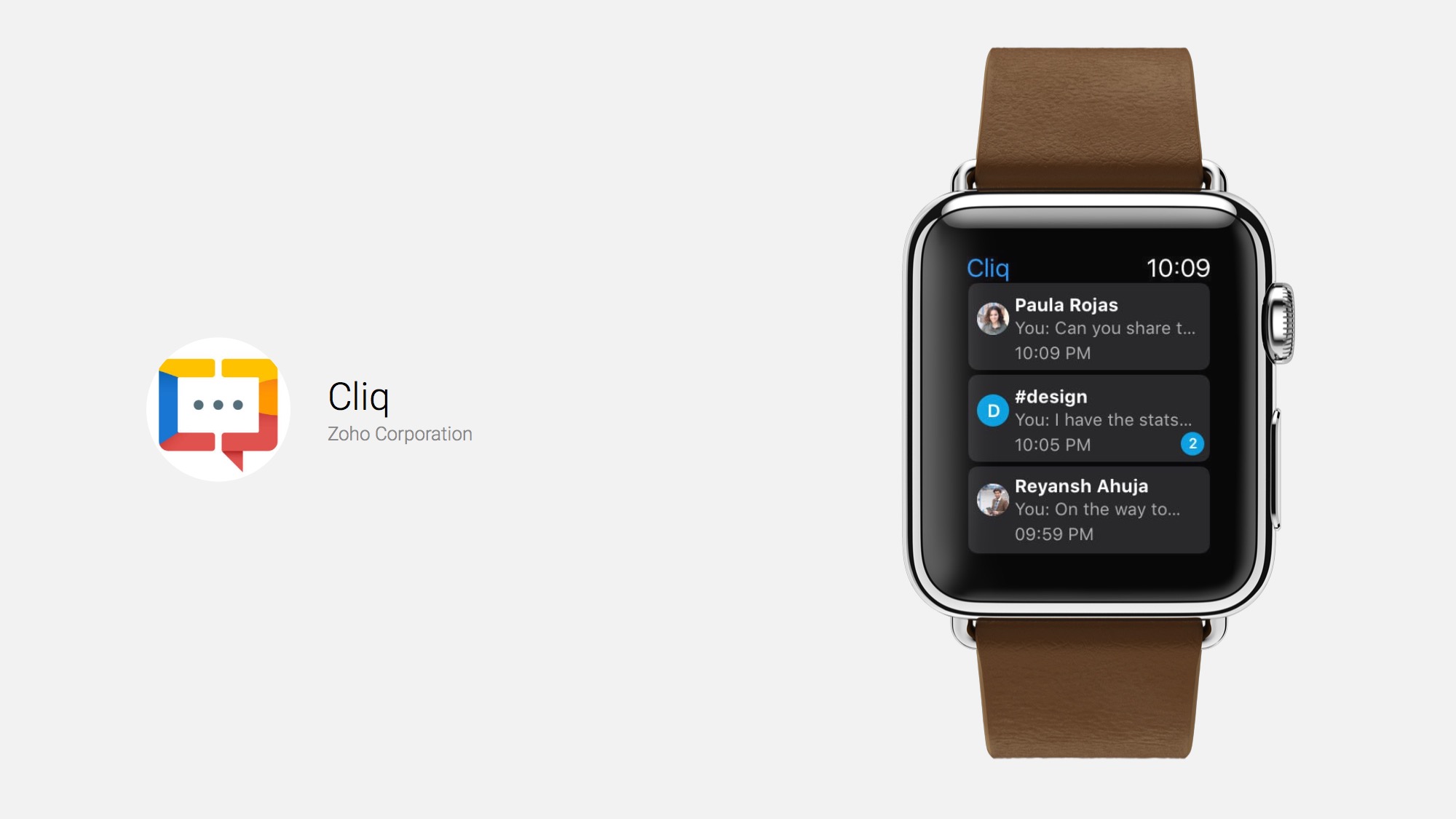 Cliq
Apple
Watch-Style
With
Colleagues
and
Teammates
October 5, 2017
Team communication and collaboration is essential in many of today's workplaces. There are various tools and utilities to pull this off, and Zoho has released its own brand of team communication app. Dubbed Cliq, it is available for desktop and mobile, and even includes a Cliq Apple Watch companion app.
Features That Cliq
This platform provides quite a bit of functionality, including unlimited message storage and video chat, even on the free plan. Everything is secured with SSL, so your team chats are absolutely private. It's developer-friendly, offers a great user interface, and plays well with other Software-as-a-Service platforms.
Using Cliq on Your Apple Watch
For those times when your iPhone just isn't handy, Cliq comes with an Apple Watch companion app. Straight from your wrist, you're able to view recent chats and even reply to them. Cliq doesn't support voice dictation, though, so you're only able to reply with preset phrases along with emoji and locations.
Here's the beauty of the app, though. When a message comes in that you need to at least look at, you don't have to drag out your iPhone to do it. Quite often, messages arrive that only require us to read them. Frequently, there's no need for a reply beyond the simple preset phrases or a thumb's up. You can do all of that from your Apple Watch, and then use your iPhone when there's a more complicated reply needed.
Starting to Cliq Apple Watch-Style With Your Teammates
You can download Cliq for free on the App Store. Sign up for the chat and collaboration platform itself through Zoho's web portal. Plans range from free pricing to USD $3 per user per month.