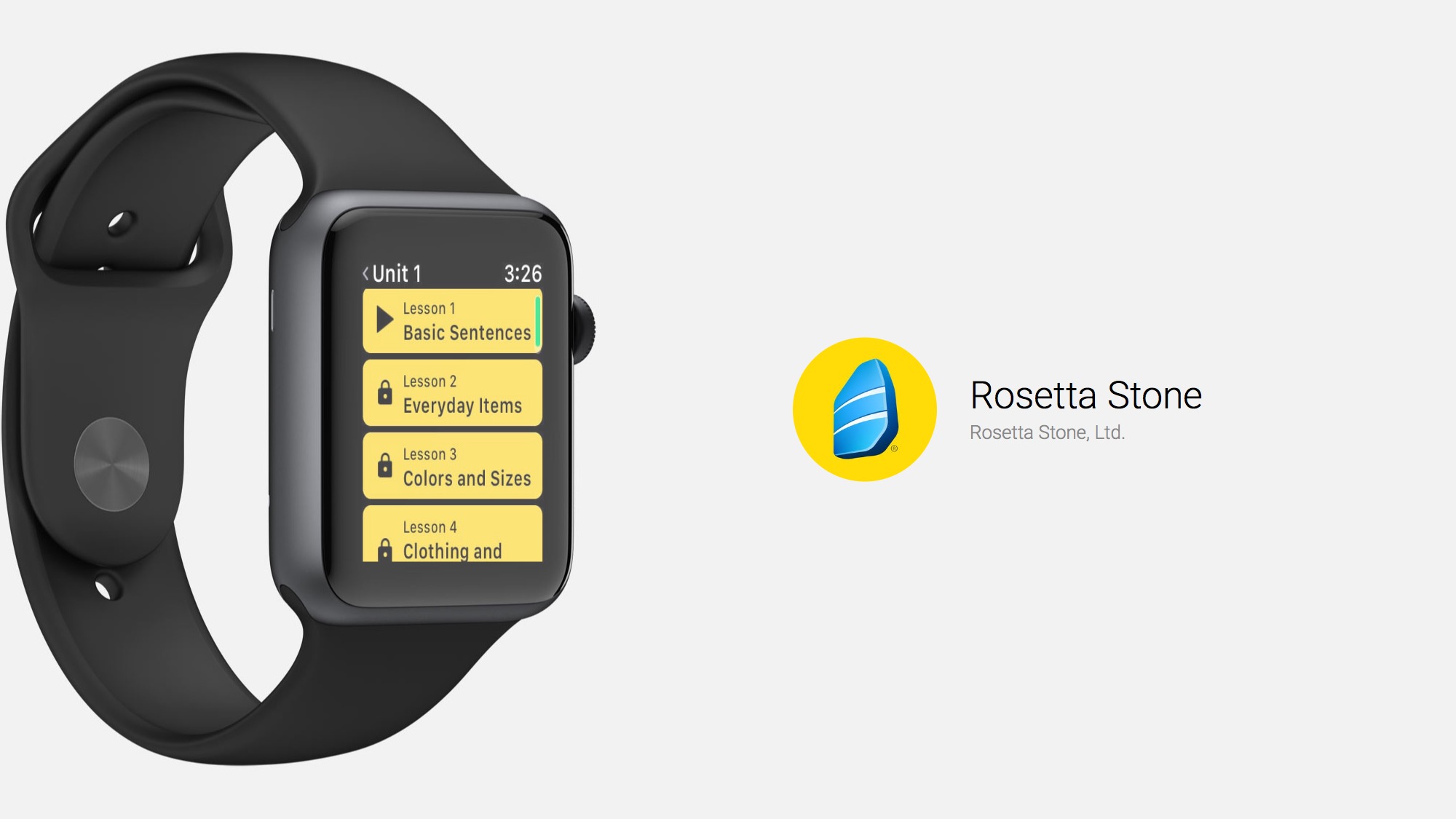 Rosetta
Stone
and
Apple
Watch
Are
a
Great
Match
September 29, 2017
The top mobile language learning app has come to your wrist. Rosetta Stone and Apple Watch will make learning languages easier and more fun. The Apple Watch companion app helps you learn basic sentences, everyday items, and more.
Take Your Language Learning on the Go
Rosetta Stone already allows you to take your language learning with you, and in a gorgeous way. The app teaches you the language through total immersion, which is how you learned your first language. You get fun, interactive lessons that leverage pictures, text, sound, and real-life scenarios to learn a language in a way that it will stick.
The new combination of Rosetta Stone and Apple Watch means you can access those lessons even when you can't pull out your iPhone. Let's say you're on a crowded train or bus, and want to get in a few minutes of Spanish. Just lift your wrist, open Rosetta Stone, and pick up your lesson where you left off.
The Apple Watch app will read sentences and phrases to you, helping you to learn them. It's a great way to learn on the run.
Getting Rosetta Stone and Apple Watch Together
If you don't already have Rosetta Stone, you can download it for free on the App Store. Your first language lesson is totally free, with in-app purchases to continue after that. The languages include:
Spanish (Latin America)
English
French
Italian
German
Spanish (Spain)
Chinese (Mandarin)
And 17 more choices