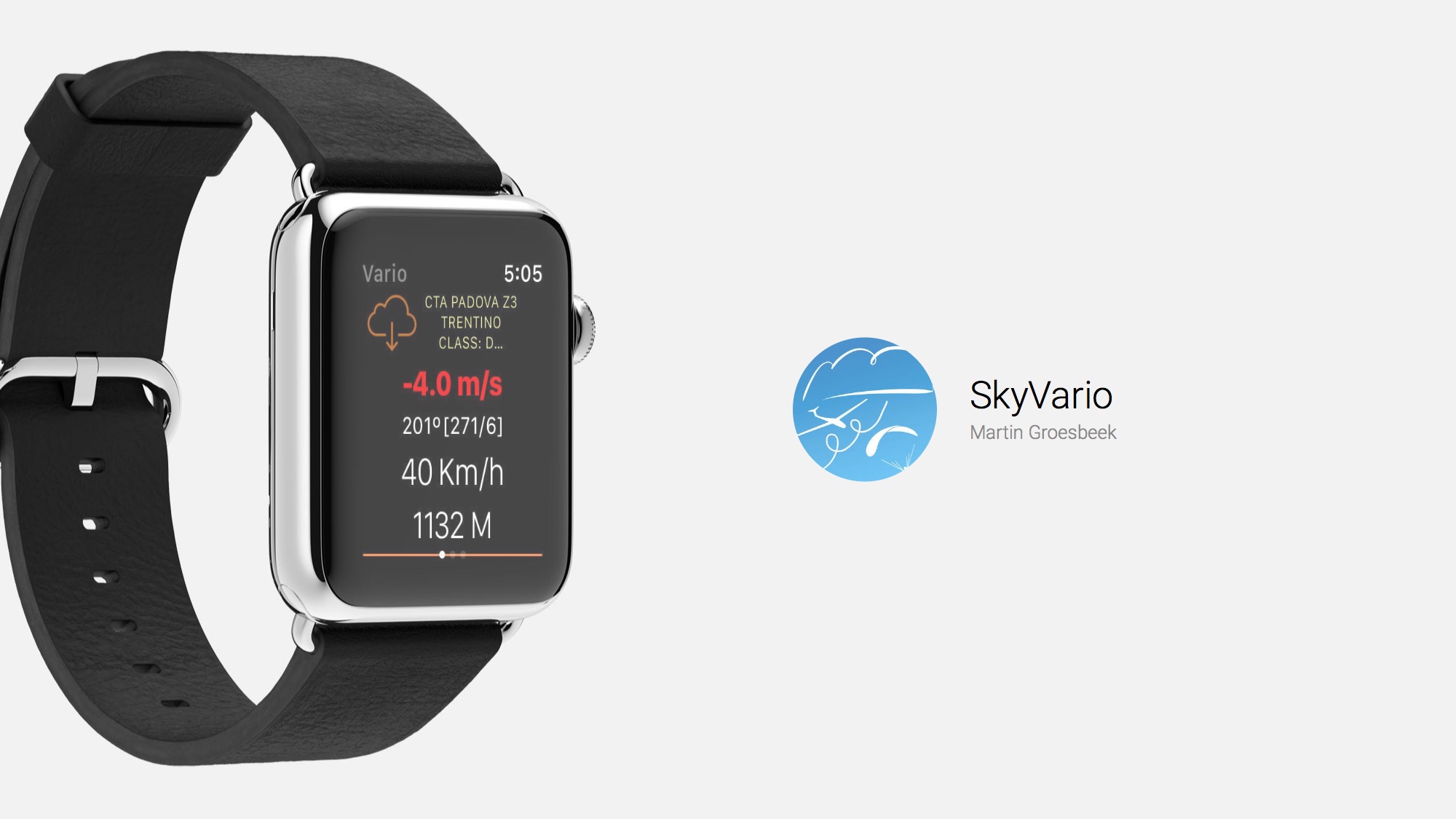 Have
a
Variometer
on
Apple
Watch
with
skyVario
September 15, 2017
Gliders, paragliders, hang gliders, and even general aviation pilots, listen up. You depend on your gauges and instruments to tell you the conditions of flight, and thrive upon having backups. Now, thanks to skyVario, you can glide or fly with confidence, with a variometer on Apple Watch, and even more instruments.
Making Use of the iPhone's Sensors to Put a Variometer on Apple Watch
Your iPhone has a barometric altimeter along with a GPS, and skyVario takes advantage of that. It provides you a variometer, compass, and moving map utilizing those technologies. On your iPhone, skyVario will provide you with maps of airspaces for positional awareness, but you can enjoy plenty of details straight from your wrist.
The variometer appears, along with your compass heading, ground speed, and height above sea level. You can also get haptic feedback about what's happening with your ascent or descent.
You can also get airspace notifications on your wrist, if there are any to be aware of. This is a fairly complete app for the glider or general aviation pilot. It's not a replacement for the full suite of instruments in your aircraft, but it certainly provides what you need if those gauges fail or you're in a glider without them.
Predicting the Future, a Bit
I haven't spoken with the developer, but here's what I can predict based on the recently-released Apple Watch Series 3. I suspect skyVario's Apple Watch app will become more standalone, since the new wearable device has additional features.
With the Apple Watch Series 3, skyVario now has an additional barometric altimeter to draw from, so it could potentially provide the altitude and variometer measurements even without an iPhone nearby. With the LTE capability of the Series 3, the app could potentially be designed to operate fully on its own on the Apple Watch, leaving the iPhone behind.
We'll see if those features come to skyVario, but they make sense to me.
Getting skyVario
You can download skyVario for US $6.99 on the App Store. There is no subscription required, so a one-time purchase is all you need.