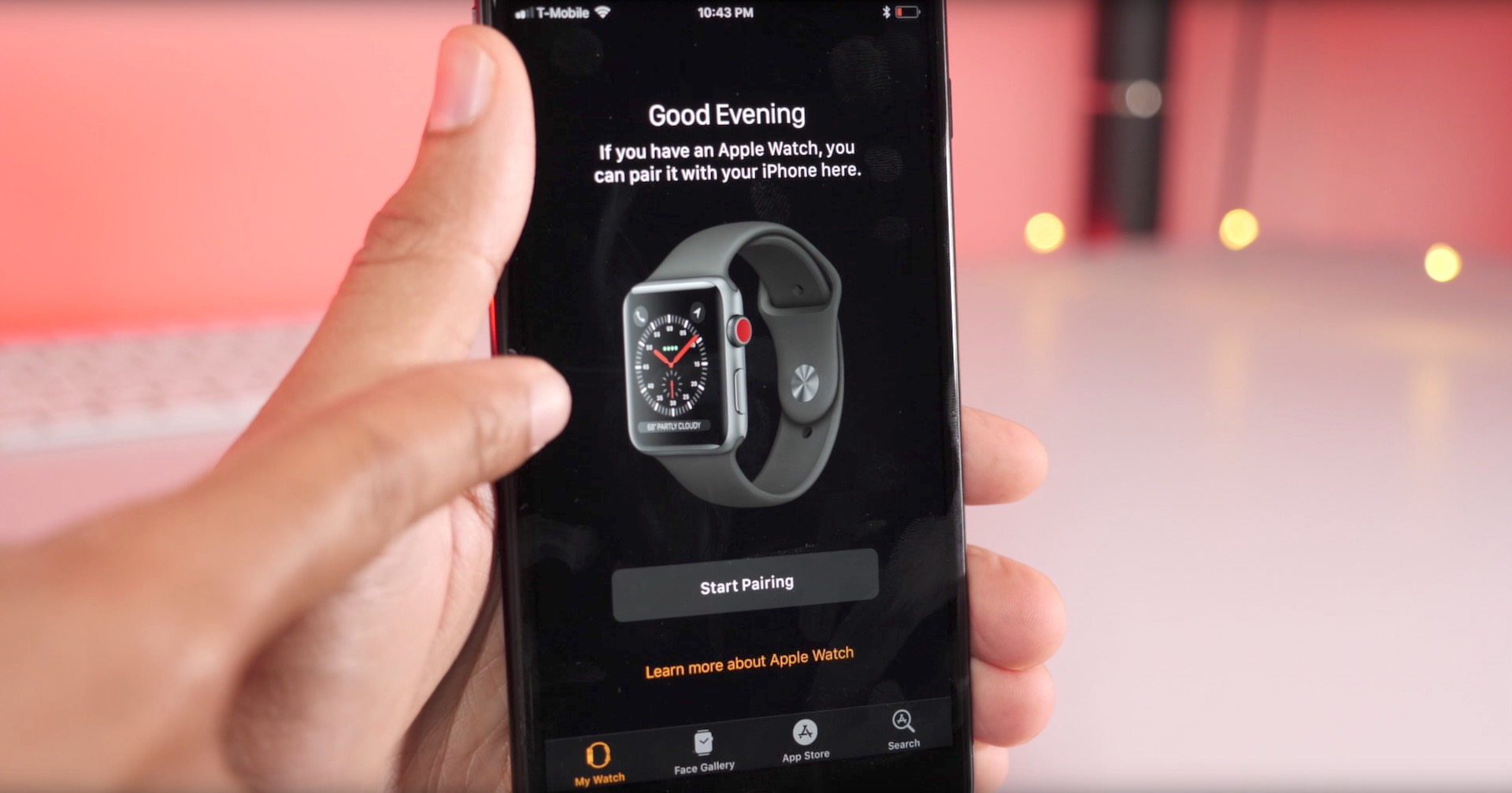 What
We
Know
About
the
New
Apple
Watch
September 11, 2017
Over the past weekend, a flurry of leaks have sprung from iOS 11, as 9to5Mac managed to get its hands on the iOS 11 Golden Master (GM). Among those leaks are a number of details about the rumored "Apple Watch Series 3." It's becoming increasingly clear that Cupertino will unveil a new wearable device on September 12. One indication is the fact that multiple models of the Apple Watch Series 2 is currently unavailable through Apple. Let's take a look at what we know about the upcoming Apple Watch Series 3, based on the weekend's leaks.
It Will Almost Definitely Support LTE
The Apple Watch Series 3 will support LTE connectivity. That's almost a given at this point. Verizon inadvertently let the cat out of the bag, and indications within the iOS 11 GM further support that assumption.
Demonstrated in the updated Watch app in iOS 11 GM, there's a red highlight on the Digital Crown. This would help easily identify the model as featuring a new LTE chip inside.
Furthermore, the Watch face shows complications for phone connectivity and navigation. Noted KGI Securities analyst Ming-Chi Kuo said standalone calling features wouldn't be present in the LTE model. That phone complication might hint to something Kuo wasn't aware of.
The key indication of LTE connectivity, however, is the pre-iOS 11-styled signal meter. The dots make it clear that the device will support at least data connectivity without connection to an iOS device.
Cosmetics Won't Be Changing Much
As I and others have surmised, Apple's not changing the form factor of the Apple Watch Series 3. The images within the updated Watch app look almost exactly the same as the Series 2 wearable device. The only visible difference I can make out is the red accent on the Digital Crown. However, two new colors have been hinted at in the iOS 11 GM firmware: Blush Gold and Ceramic Gray.
Since the form factor shouldn't be changing, existing Watch bands should fit fine with the new model. The Watch app shows a space gray model with a black Sport band, but we may see additional color choices appear. I would expect, for example, a red Sport band to match the detailing on the Digital Crown.
Possible Upgrades to the Edition and Hermés Models
Finally, since the 42mm Apple Watch Edition, along with all of the Hermés models, are currently sold out, it may be that Cupertino will be doing something new for those variants.
Then again, perhaps Apple is just focusing its attention on the new cellular model of the Apple Watch, and that's why the higher-end variants are out of stock.
Stay Tuned Tomorrow for Full Coverage
I'll be glued to the Apple Event from my northeast Ohio office, and will be bringing you full details about the new Apple Watch as soon as its unveiled. Stay tuned for that coverage here.