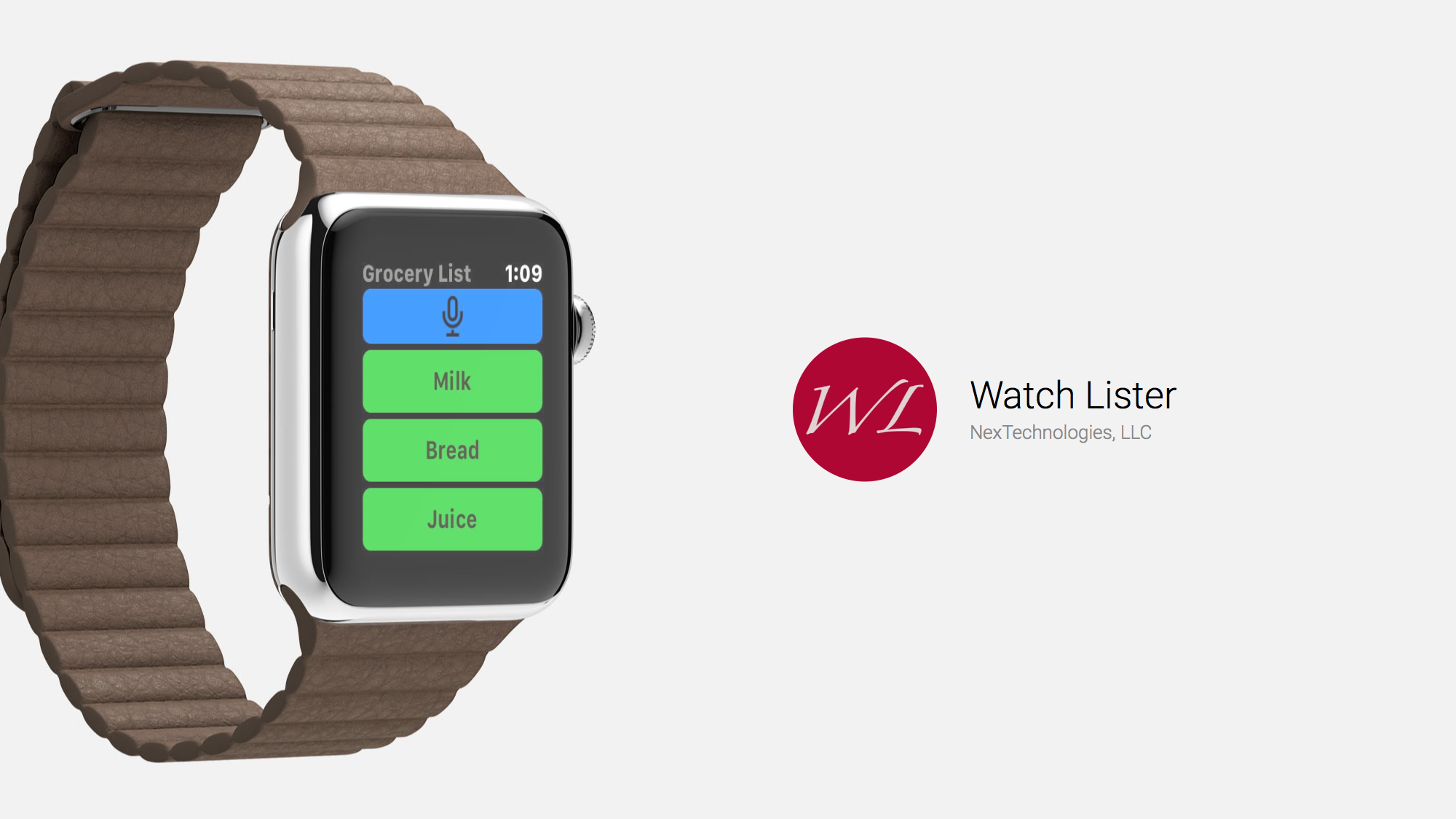 With
Watch
Lister,
Creating
Lists
on
Your
Wrist
is
Easy
September 5, 2017
Apple seems to have missed the boat with a few apps for the Apple Watch. One of them is the Reminders app, which lacks a way to directly add items to your to-do or shopping lists without using Siri. Fortunately, third-party apps can make up for minor shortcomings. Watch Lister is such an app, providing you with a great way to manage grocery, to-do, and many other types of lists with ease.
A Simple, Yet Gorgeous, App for Lists
Whether you want to create a task list to manage your to-dos, a grocery list for that shopping trip, a packing list for your next trip, or any other kind of list, Watch Lister makes it easy. You can use the app from your iPhone, but the beauty of this simple, yet gorgeous, app for lists is that you don't have to pull out your iOS device to create or maintain your lists.
All you have to do is speak to your Apple Watch. Watch Lister will generate your to-do list or any other type of list for you. Easy-to-parse phrases like "Milk next bread next juice" help you quickly build up a shopping list with just a single tap on the microphone.
Maintain Your Lists on the Run
Right from your wrist, you're able to maintain your lists. Cross things off with a tap, add to your grocery list, or dictate a new to-do that you need to finish today. Watch Lister puts the microphone at the top of the app, so it's quite easy to find and use it.
Forget fumbling around with paper or looking for a pen. With Watch Lister, your important sequence of tasks or things to buy is right on your wrist. It's ready for you to access it or change it whenever you need to.
On the iPhone, you can color code your lists by changing font and/or background colors, truly personalizing your experience. Drag items around to reorder them. Then see whatever changes you make show up right on your Apple Watch.
Getting Watch Lister
Watch Lister is a paid app, available for download now. Just hop on over to the App Store. You will be creating custom shopping lists right from your Apple Watch in now time.