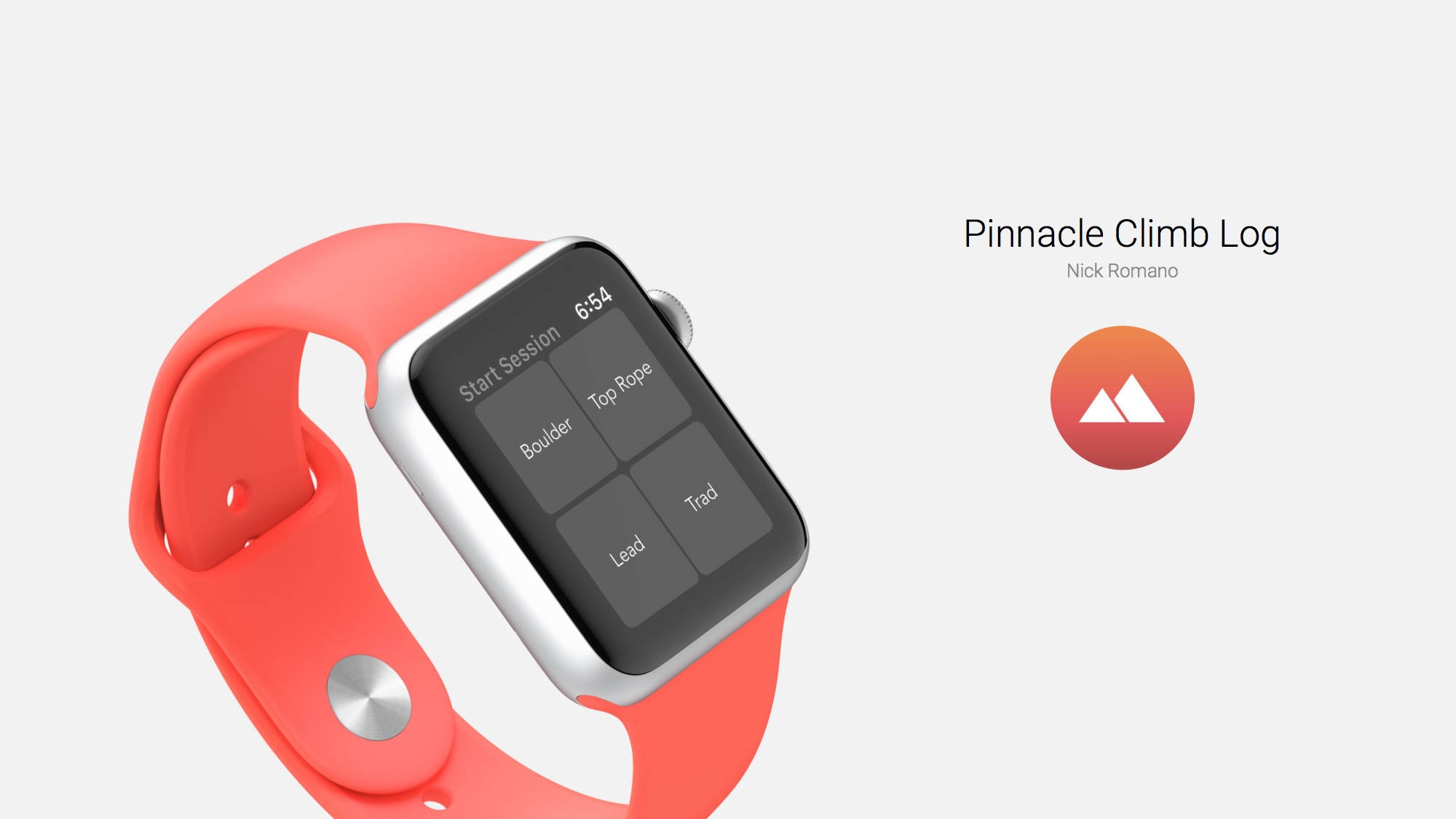 Pinnacle
Climb
Log:
a
Rock
Climbing
App
for
Apple
Watch
August 29, 2017
I'm not huge into rock climbing, but I have done a bit. One thing I'll tell you is that if you want to log your climb, you don't want to have to pull out your iPhone to do it. With Pinnacle Climb Log, the first rock climbing app for Apple Watch, makes it a cinch to track your progress, whether you're logging in practice time at the gym or actually on the rocks.
Tracking Your Progress With a True Rock Climbing App
It only takes a single tap to log a climb, or a long tap to record an attempted climb. You can also use the app to keep tabs on your heart rate information and other metrics at the gym, so you can analyze and compare your workouts later, on your iPhone. This rock climbing app seems to have everything you could ask for.
If you're engaged in a really long climb, one with multiple levels, you can tap the level of the route you completed to track your progress up the trail. This way, you record how far you make it if you don't climb all the way to the top, and you can compare your progress later.
You don't even need to have your iPhone with you when you're climbing or working out. The app integrates with Apple Watch so well that it saves your data, then synchronizes it with your iPhone later on.
Viewing Your Progress on Your iPhone
After you've finished a climb and returned to your iPhone, the data is synchronized to the app on your handset. That's where you will go to view detailed statistics of your progress, and see how well you've been progressing.
You'll see various sessions, showing the maximum level you reached as well as your average heart rate. It's a terrific way to see how strong you're working out. You can also see individual session data straight on your Apple Watch.
The app also integrates with Apple Health, so your workout data synchronizes with the rest of your activity data. I expect that when watchOS 4 releases, with its many additional workout types, that the deep integration with Apple Health will become even better.
Getting Pinnacle Climb Log
If you want to check out Pinnacle Climb Log for yourself, you can purchase it on the App Store. It's not free, but it does provide you with unlimited climb synchronization, so it's well worth the small price you'll pay.