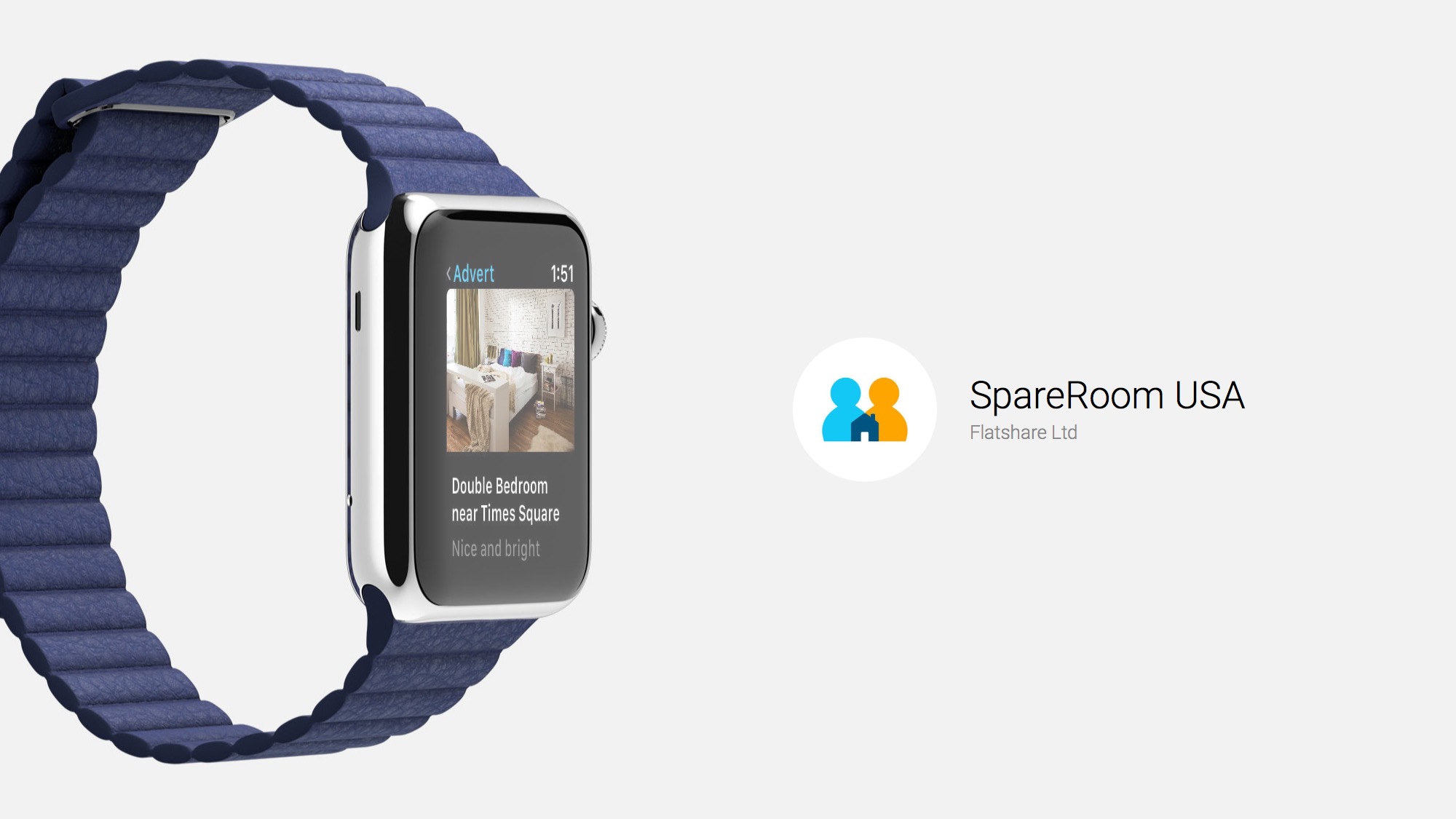 Find
a
Roommate
on
Apple
Watch
With
SpareRoom
USA
August 15, 2017
When you're on the hunt for a roommate or room-share, you want  everything to be as perfect as possible. It doesn't matter if you're starting college, relocating, or just looking for a change. You want to find the ideal roommate, housemate, or room-share. Flatshare Ltd has helped more than six million people in the United Kingdom do just that. Now, in the United States, you can find a roommate on Apple Watch.
Finding the Perfect Roommate on Apple Watch
You can scan through available rooms, communicate with the owners or realtors, and even set up viewings. The app allows you to narrow down who your roommate should be, whether it's another student or professional or even more granular like whether the person is a vegetarian or likes pets.
You can set plenty of other attributes as criteria for your perfect roommate, from their gender to their political views. You don't have to worry about finding a roomie you can't possibly get along with, as long as you keep yourself honest when you set up your profile.
From New York City to San Francisco, SpareRoom USA has opportunities across the country. There are thousands of room-sharing opportunities to choose from, and you can scan through your most relevant hits from the convenience of your Apple Watch. Read descriptions, see pictures, and read and reply to messages.
Unparalleled Support and Results
Flatshare Ltd has found that finding a great room-share is as much about the people as the property. The company offers great tools, choices, and support. Every three minutes, the developer says, someone finds a room on SpareRoom. You could be next, and if you do have any problems, the company maintains email, toll-free telephone, and Twitter customer support.
SpareRoom USA is a free download on the App Store, but your room-share is bound to cost you something. Get started today, and you could soon be moving into your next home.