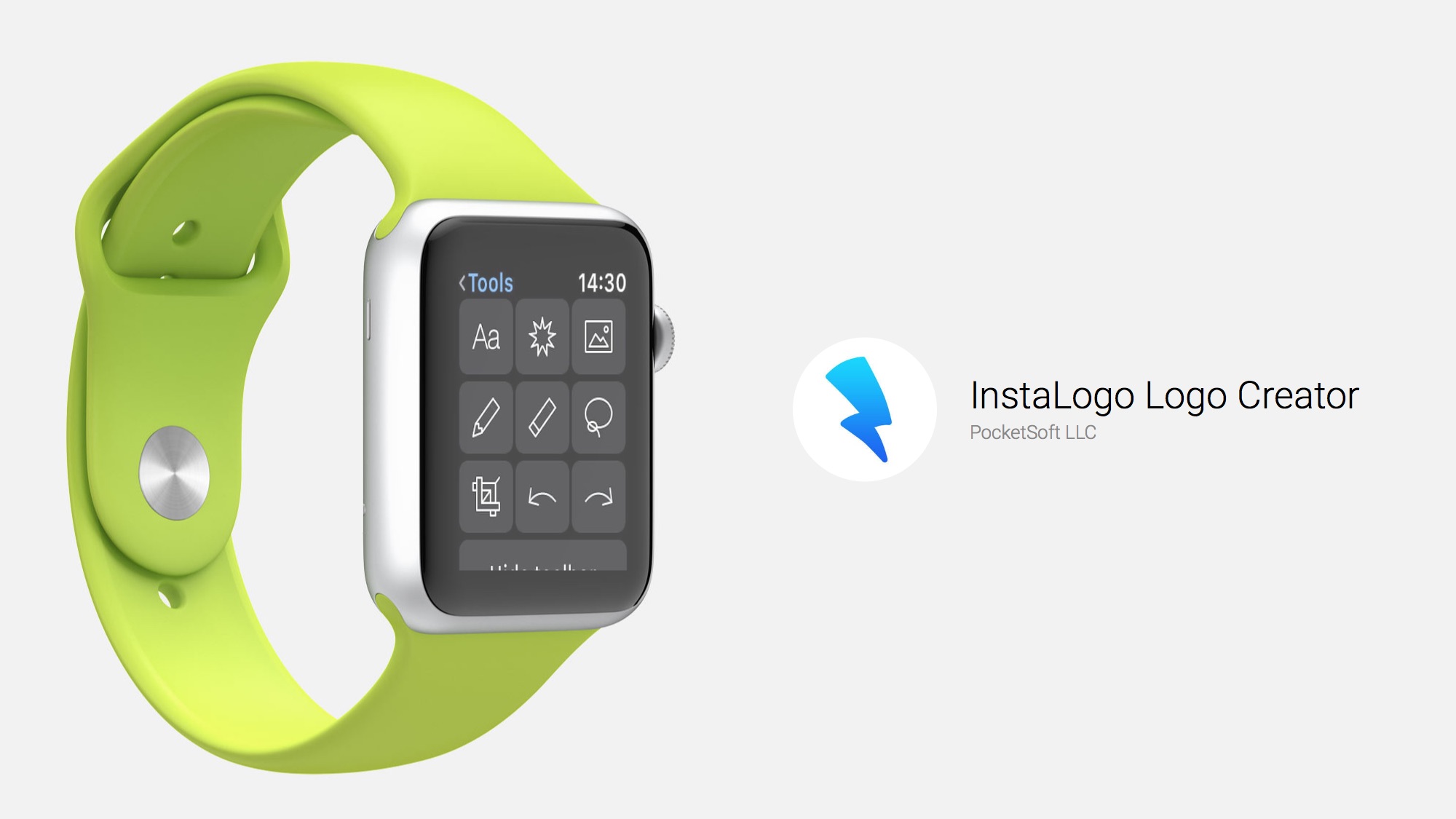 Use
Your
Apple
Watch
As
a
Second
Display
With
InstaLogo
August 8, 2017
When you're doing graphics design, whether it's a logo or a full-page advertisement, workspace matters. Anything you can do to clean up your working area of toolbars, make those tools easier to access, or just increase how much you can see if your canvas is a benefit. I never thought about it, but it turns out you can use the Apple Watch as a second display quite effectively for toolbars and menus. The folks at PocketSoft LLC have "shown me the light," so to speak, with InstaLogo Logo Creator.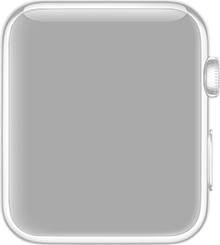 A Handy Logo-Making App
I have tons of photo and other graphics editors on my iPhone and iPad, and most of them are fun and fantastic to use. Few of them, however, focus on what's truly important for designing logos on the go. They're geared towards editing photographs and the like. They have the tools for making logos, but little of the inspiration.
InstaLogo Logo Creator offers that inspiration. You can create your own logo from scratch, or choose from a massive library to inspire you. Use the included fonts, or import your own, and create a terrific logo right on your iPhone.
Using Your Apple Watch As a Second Display for Logo Design
While InstaLogo doesn't really allow you to do the art behind your logo design, it does provide a great way to help streamline the process. Think of it as a second screen for your iPhone, where you can find menus, toolbars, and color palettes.
With InstaLogo on your iPhone and your Apple Watch, you can free up more of your canvas for design work. Simply hide the toolbar and start designing, confident that when you need to access a menu, guide, or color palette, you can activate it straight from your Apple Watch.
Sharing and Saving Your Logos
You can carry out all of the steps of creating and using a great logo with InstaLogo. After you've finished your design, you can easily save it and share it with colleagues via email or Facebook. You can save it with a transparent background, so it's perfect for everyday use. The app even supports integration with Dropbox, Evernote, and Box, so your logos are safe and shareable from those services.
InstaLogo Logo Creator is designed for iPhone and iPad, with an Apple Watch companion app. It's a paid download on the iOS App Store.