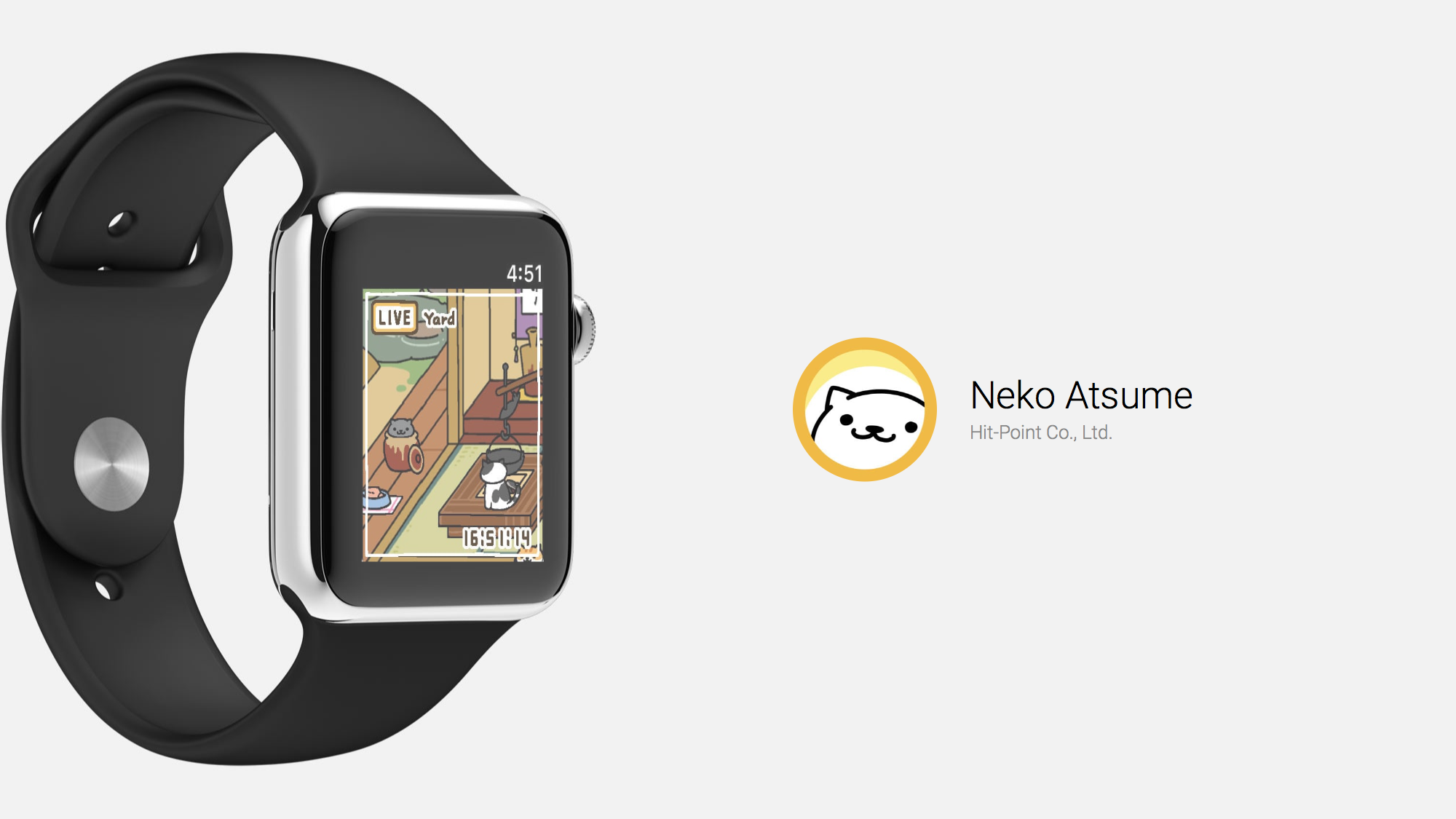 Watch
Kittens
Play
on
Your
Apple
Watch
With
Neko
Atsume
July 31, 2017
We write quite a bit about the productivity you can gain with the help of your Apple Watch, but what about just having fun? That's what Neko Atsume is all about, fun with kittens. You play the game on your iPhone, sure. However, Neko Atsume integrates nicely with your Apple Watch to let you check in on what's happening in the yard without pulling your phone out. That's right, you can watch kittens play on your Apple Watch.
Kittens Play on Your Apple Watch
Neko Atsume isn't like most games. You aren't out to blow up the most bad guys, or solve intricate puzzles. Instead, your goal is to collect as many cat visits as you can. Apparently your neighborhood has a lot of kitties that wander around.
You invite the felines to come visit you with toys and treats. Then sit back and watch as the cats pay you a visit (or three). There are more than 40 varieties of cats that will visit you, including several very rare kitties that will only swing by if you have particular items for them to eat or play with.
Your Catbook – A Journal of Visiting Kittens
From your Apple Watch, you're only able to see the live view of your yard. What you don't see is your Catbook, a journal of all of the cats that have visited you. That journal tells you each kitty's name, what seems to be its favorite toy, and what it likes to eat.
I wish the Catbook was available on the wrist. It would be a quick way to check which cats had visited, and get some tips on how to attract more. However, just being able to check in on the felines action in the yard is definitely a nice feature.
Getting Neko Atsume
All of this feline-inspired fun is free to download on the App Store. There are in-app purchases, but the game makes much less use of them than other similar titles.